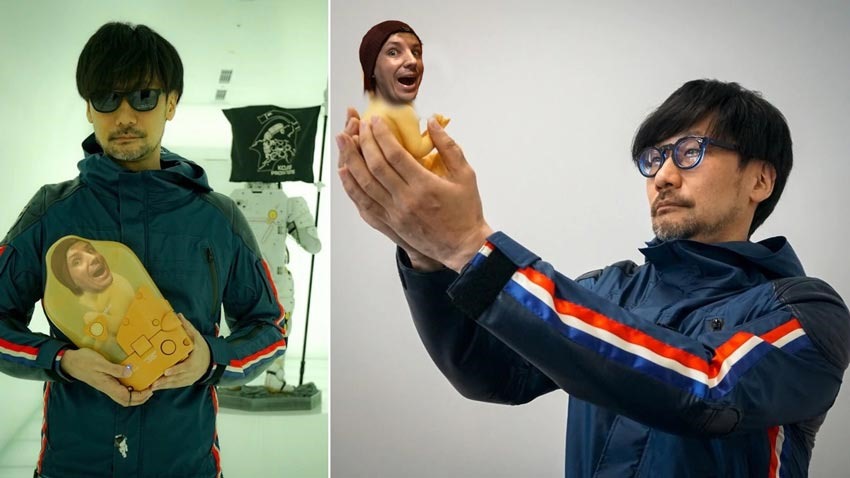 Let me paint you a picture: You've just done a gruelling flight in scum class I mean economy class, you've shuffled off the plane desperate for some fresh air and you've wished that the old lady in front of you who is standing still right in the middle of the moving f***ing walkway will die the death of a thousand cuts.
You go through border control, feel like crap for daring to visit another country by the accusatory glance of the agent on duty and you eventually get your passport stamped. You pick up your bag, and then you get pulled over so that another agent can ask you if you have anything to declare. At this point, you should be in the clear provided that you haven't packed anything like guns, drugs or replica babies in data-pods into your case.
…Oh dammit Hideo Kojima, what did I just say?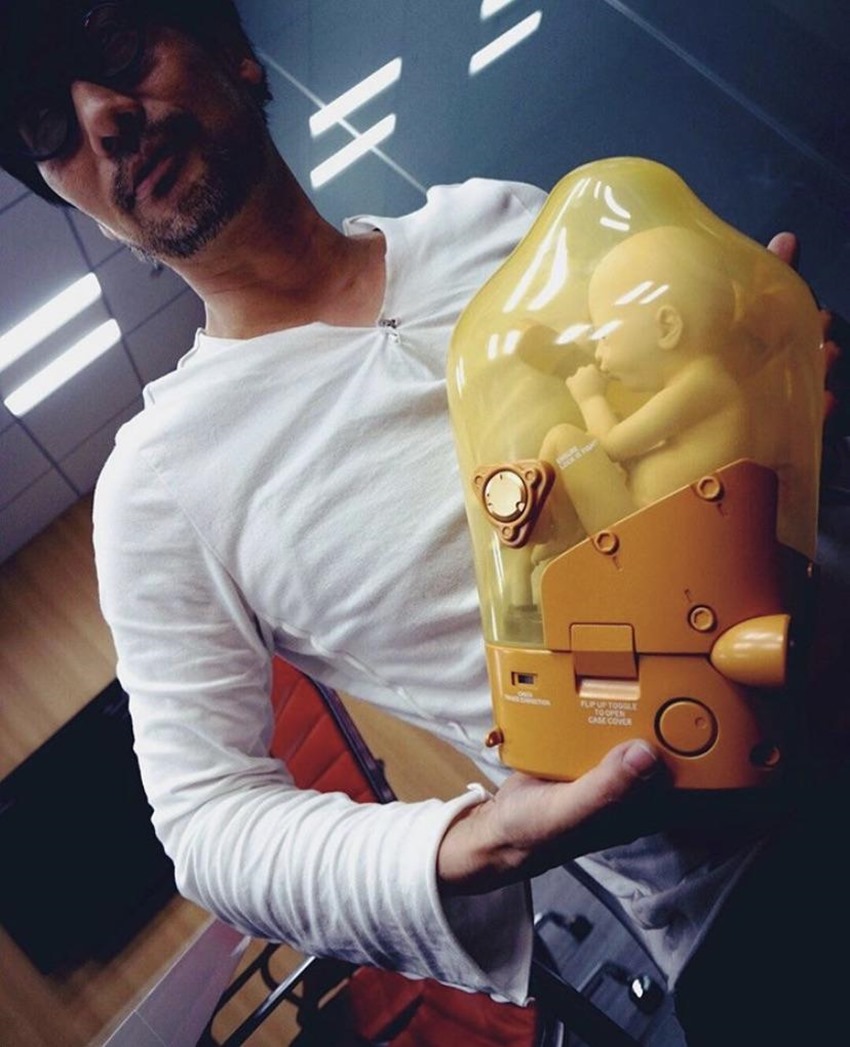 That's the hilarious story of the day, as last weekend's San Diego Comic-Con saw the famed video game director take to the stage for a Death Stranding panel where he discussed everything from how Mads Mikkelsen usurped Keanu Reeves' spot in the game to how American customs agents pulled him over at the airport when he landed to figure out just what the hell it was that he was carrying around with him. Cheers, Comic Book:
That's just hilarious. Can you imagine being the airport agent who checked Kojima's luggage and was absolutely flummoxed to find what is literally a baby in a pod? Granted, it's a replica baby but it's a very realistic one at that so I can understand how Kojima got nabbed by the fuzz in this case. That BB Pod happens to be doing the rounds as of late, as Kojima has used it for several photos with the cast and crew of Death Stranding as they went around promoting the game.
Long story short: If you're picking up the collector's edition for Death Stranding, don't fly around with the replica BB Pod. Even if it's the only kind of baby that I want to see on a flight.
Last Updated: July 23, 2019