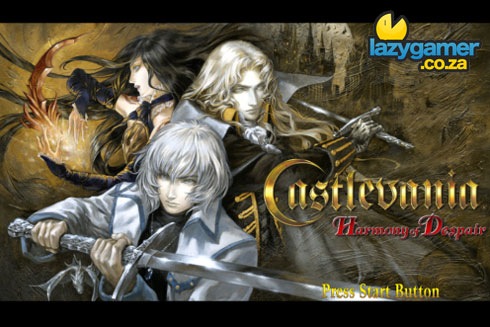 A trademark for Harmony of Despair showed up recently, and sparked hope that it would be a new Castlevania game. sounds awfully Castlevaniary, doesn't it? New reports suggest that it is indeed a new 2D Castlevania – but one that's much more than anybody could have hoped.
Word is the new game will be a 6-player affair, and will be coming to Xbox Live. 6 Player 2D Castlevania in HD? Yes please!
Posted and then summarily pulled from neverknowtech, details regarding the game should make just about every fan of the DS Castlevania games salivate.
Castlevania: Harmony of Despair (aka Castlevania HD) is an Xbox Live Arcade mashup featuring all of your favorite past Castlevania protagonists, made to work together in full Metroidvania fashion. We have obtained the first screenshots from this amazingly different kind of Castlevania game, as well as some vague information regarding gameplay.

From what little we've seen of Castlevania HD, it's difficult to describe exactly what kind of Castlevania game this is most akin to. As you can tell from the screenshots, it's a 2D game using sprites instead of 3D polygons and looks very similar to the post-Symphony of the Night style Metroidvania GBA\DS games. You load into a game and can play with up to 6 friends on a single map, all at the same time. You're given a boss target that you must reach and destroy, helping your friends along the way to the same goal. Known playable characters at this point are Soma Cruz, Alucard, Jonathan Morris, Shanoa and Charlotte Aulin. We've only seen Soma, but we imagine each character will have it's own special abilities (think classes, like Team Fortress 2).
This wouldn't be the first Castlevania to hit XBLA. Symphony of the Night, the first of the "Metroidvania" styled entries in the franchise was released on the service in 2007. It's an awesome game – now think of that with 6 player co-op and the sort of puzzles that could potentially be given players. Nice one, Konami.
Source : NeoGAF
Last Updated: May 3, 2010