Hitman 2 may not be changing its formula, but it doesn't need to. Running with the momentum that 2016's Hitman provided, IO Interactive's return to a world of assassination is pretty much the game you remember…but better. Agent 47's got a new bag of tricks, and there's a ton of quality of life improvements present that makes the entire experience feel smoother, more refined and even more confident in its sandbox approach to mucking things up.
In fact, that's been the key focus of Hitman 2: Taking what works, and polishing it up to a sheen that would blind the sun itself. "Building on something that's already doing a great job, it's almost a privilege," Hitman 2 director Jacob Mikkelsen said to Venture Beat.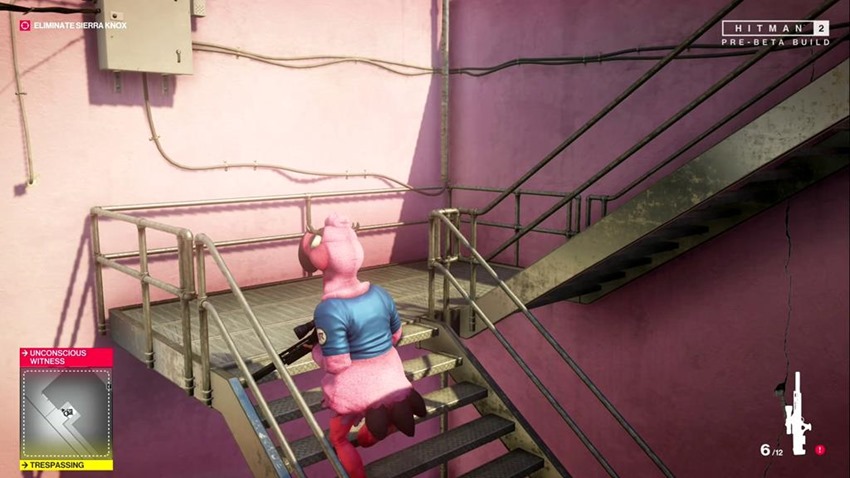 The cool thing is, we've done a lot of tweaks underneath the hood. Things that weren't working as well as they could have, we've improved that. You saw the picture in picture, which is a great tool. Also, for players to kind of—the game is running even though you're not there. That's going to be a great tool for us to tell you, okay, this body has been found, or this camera on Diana feeds in—like the red band you just saw in the playthrough.

We're also going to show major events. In the case of a target doing something special, we can show that with picture in picture. That's going to be a help. In the previous game there were these moments, if you snuck up behind people in front of a mirror, things like that.
It's that picture in picture function that'll provide a lot of information to players, especially those who want to keep a lid on all the death that they cause. For some, it's a perfect new addition to the Hitman experience. For others, it's maybe too much information that breaks the fantasy. For IO Interactive, it's a Goldilocks function that feels just right. "It's a fine balance," Mikkelsen explained.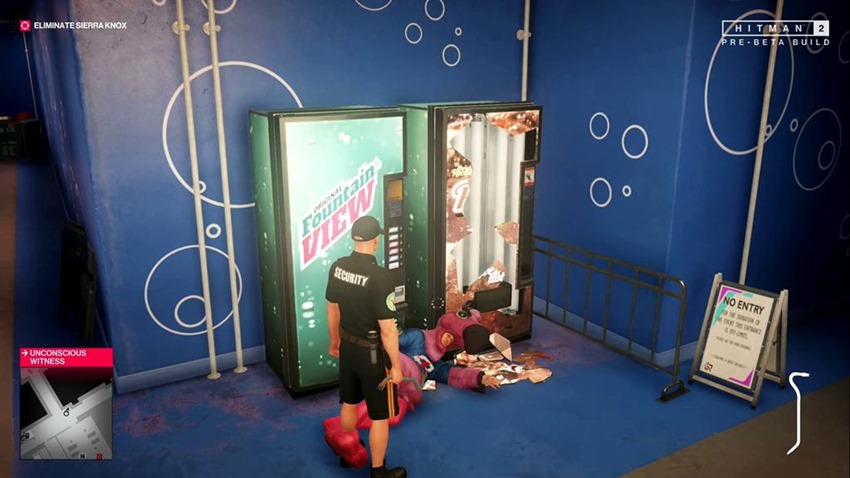 You can only take in so much information. When we built the levels, we're very aware of how it flows when you're moving through them. There's always this risk that we've just put way too much stuff in one place at once. We have many different ways of communicating with the players. We have Diana. We have the picture in picture. We have the characters who talk to you about something, or when you're eavesdropping.

Of course there's a layer of UI on top that also communicates on the mini-map. We have many different channels of communication going at the same time – music and audio cues as well. It's about balancing all of these impressions out so we don't overwhelm you. That's actually quite tricky in a game where you can just run around and do whatever you want.
This is just the tip of the iceberg of what IO Interactive has worked into Hitman 2. Small touches like mirrors reflecting your murderous intentions back to your targets mixed with larger scale additions such as the briefcase tool to smuggle weapons in, makes for a familiar but exciting new chapter in the Hitman franchise.
And all of it will be ready to play, on November 13. That should satisfy you guys who hated the episodic model, right? Join me, let's shave our heads and wax lyrical about how rad this game is going to be.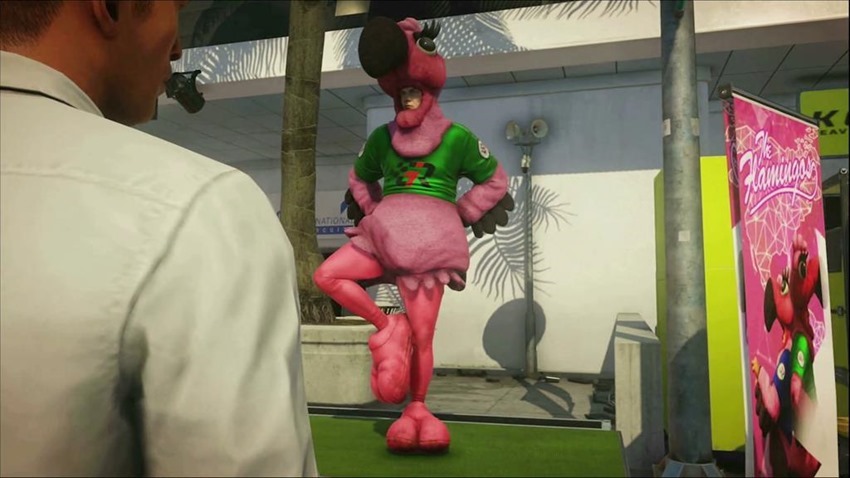 Last Updated: June 21, 2018