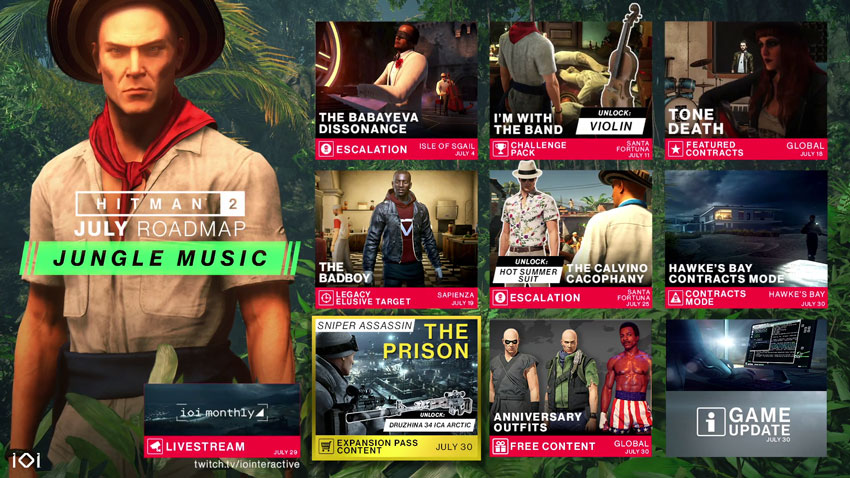 It has two maps, you can't move from your nest and you've only got 15 minutes within which to complete the task at hand. By any stretch of the imagination, Hitman 2's Sniper Assassin maps sound like the worst kind of eagle-eyed simulation for any fan of a little of the ol' sharpshooting fun. If you think that, you'd be wrong because IO Interactive's stab at the art of long distance murder is bang on target.
Hitman 2's Sniper Assassin maps just nail that feeling of the importance of a single trigger squeeze, slowing down time and pumping some dopamine throughout your grey matter every time you land a shot and start a domino effect. So far, the two maps on offer have been superb showcases of style and substance that showcase Agent 47's unique talent for death.
He's about to test those skills in the harshest environment yet, as this month's roadmap for challenging murder will see the fella don a trapper hat and set up camp outside of a Siberian gulag. Here's a look at the mayhem that's to come this month:
July 4 – Escalation Contract
It's time to stop the music, 47 style, in the Babayeva Dissonance. In this Escalation, you'll have to take care of the musicians and stop the music. There are 3 stages, and each one requires your particular skill sets. All from precision shooting, to a piece of certain knowledge about explosives. And, please be gentle with the cellist.
July 11 – Challenge Pack
The "I'm with the Band" Challenge Pack is your perfect opportunity to join the famous Santa Fortuna band. We've added five new band-related challenges to Santa Fortuna, and you'll need to figure out the best way for success – with your one hit wonder, to complete them and earn the unlock. When you're successful, you'll get rewarded with something all band members should have in their life. Their very own Violin.
July 18 – Featured Contracts
Inspired by this month's content theme of Jungle Music, we're looking for Featured Contract Submissions that fit the theme of 'TONE DEATH'. Our themes for Featured Contracts are purposefully open-ended to make sure that the talented Contract creators in the community are free to interpret them in many ways, ensuring some fun and varied contracts.
July 19 – Legacy Elusive Target
The notorious Badboy is back! The Badboy Legacy Elusive target is in Sapienza on July 19, for 10 days. So be sure to take care of this particular musician before that. Good Luck.
July 25 – Escalation Contract
The Calvino Cacophony Escalation is a hot summer celebration like never before. You'll have to become the menace of Santa Fortuna and you'll definitely going to blow stuff up. But be careful – playing with explosives is a dangerous game! High risk comes with a high reward. When completing this hot escalation, you'll unlock the dashing and cool, Hot Summer Suit.
July 30 – Sniper Assassin: The Prison Map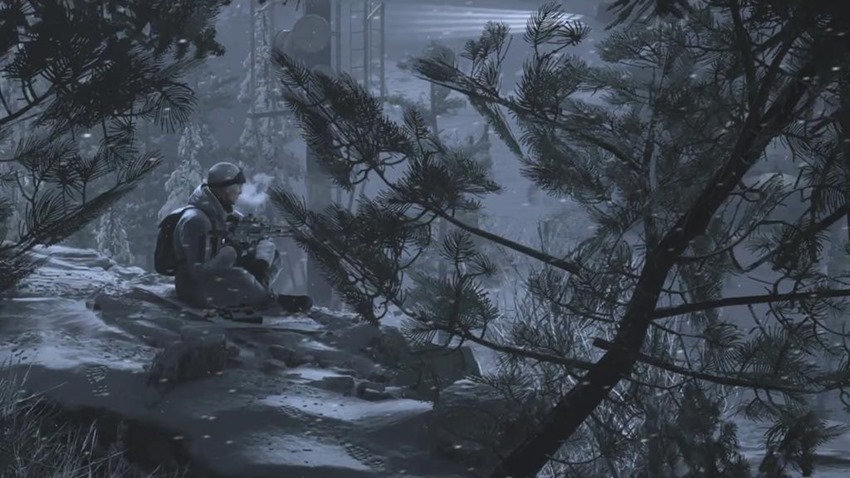 The second Sniper Assassin map is coming to all expansion pass owners July 30th! This time, you're going to one of the harshest and coldest places on earth. Get full mastery in this level, and you'll unlock the Druzhina 34 ICA Arctic to use in all of the sandbox locations HITMAN 2. Welcome to Siberia (The Prison).
I'm still working my way through the New York stage that recently droped, where I've figured out how to get through the stage without anyone suspecting me of being history's greatest assassin: I've locked the doors and pretty much killed every single person inside the bank. I…I think I have problems.
Last Updated: July 4, 2019