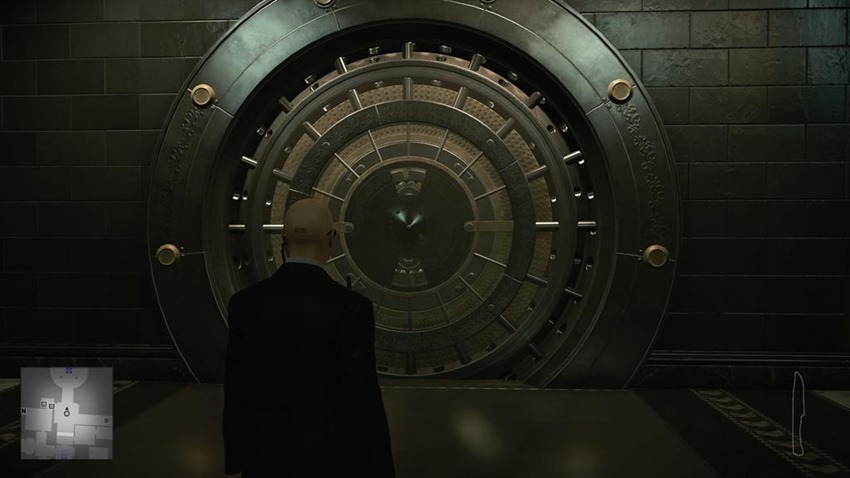 Hitman 2's first expansion has finally arrived, a small but tense slice of architecture set in the most hostile zone known to man: A New York bank on Wall Street. Marble floors resonate with your footsteps as you stalk your prey, LED TVs vomit out numbers as the stock market enters troubled waters and there's a conspiracy afoot on multiple levels.
In many ways, the Golden Handshake mission is classic Hitman. You're still moving between disguises like a homicidal chameleon, there are stories to be told if you pay attention and an awful person is dying to be given their karmic comeuppance. At the same time, Golden Handshake also feels less…cruel. It may sound awful to hear that, but IO Interactive's ability to craft polished levels and juxtapose them with opportunities to create one in a million "accidental" deaths has been the spark of genius that has driven the series forward since it returned in 2016.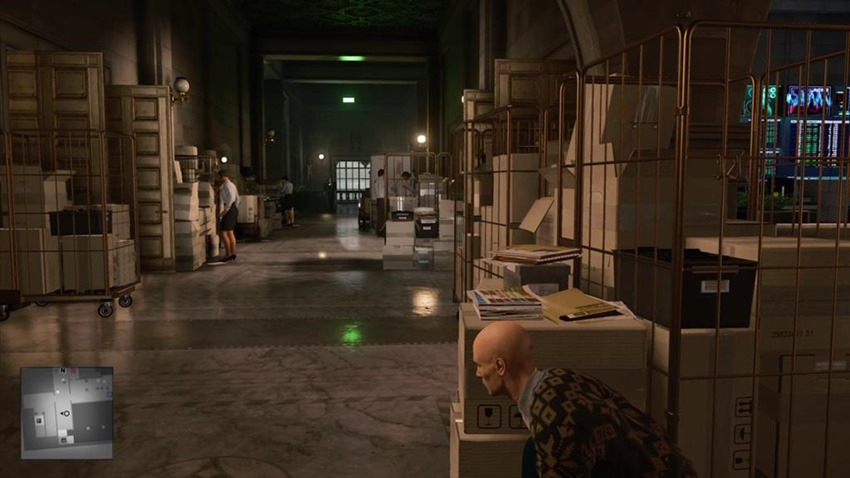 That's not to say that there aren't opportunities to shoot, stab and poison your target, but they're all done methods that have been thoroughly explored before. It's a pity, because while Golden Handshake does steer you towards positions where 47 can wrap his hands around the neck of Athena Savalas as she glares at the 99% peons below her, a little more death and murder delivered via a more cinematic route would have been just perfect.
Beyond that, Golden Handshake does add a few more interesting wrinkles to the Hitman formula. Athena may be the priority target who needs to be removed from play, but the mission that unfolds also focuses on securing sensitive data to help further 47's war against Providence. Players can choose to either break into the vault below for a little Ocean's 47 heist action where a large data drive is hidden, or incapacitate two more targets who hold partial data drives that can be assembled with Athena's own storage unit to complete the mission.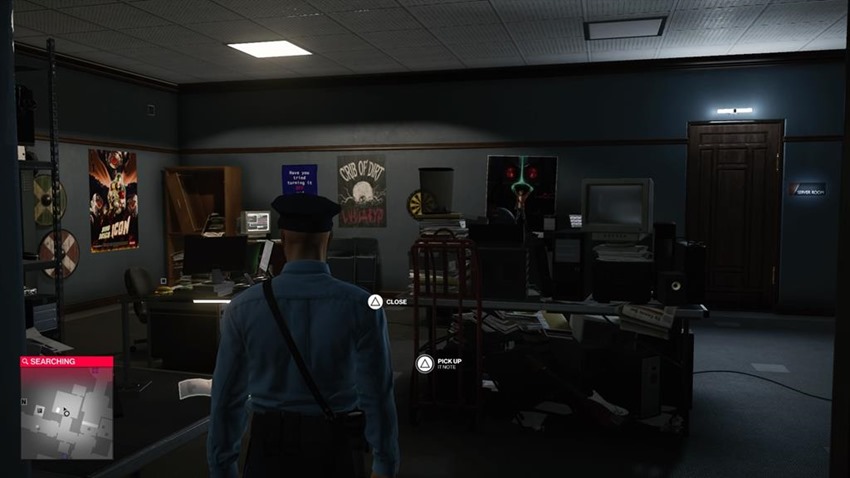 Each approach presents its own unique flavour of challenge: Going underground into the vault requires subterfuge and a collection of keycards with which you can gain access to the data storage drive, which also requires some deft stealth to sneak it past security who'll instantly draw their weapons if they spot you with it.
Tailing Perez and Mann requires memorisation, observing their paths and finding that one moment where you can ambush them when they're not surrounded by nervous bean-counters in the accounts department. All of this also requires that you learn the ins and outs of your latest hunting ground, the Milton-Fitzpatrick Bank. Not the largest level by recent Hitman standards, the bank is still a location that operates on multiple layers where the intricate clockwork mechanisms of the NPCs keep it ticking.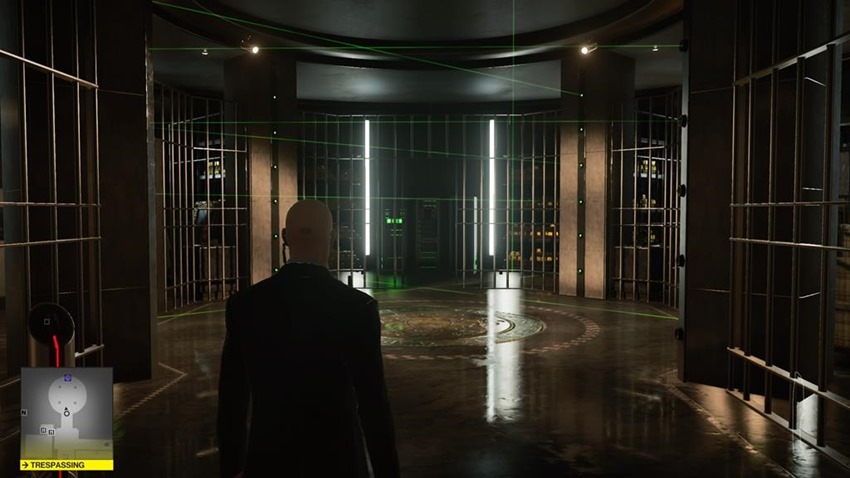 As usual, it's a gorgeously detailed environment, bustling with activity, secrets and methods to turn it into a gigantic weapon in the way that only 47 can. A couple of hours in, and I know that I'm only scratching the surface. I know that there's still so much more to see in this intricate microcosm that IO Interactive has created as I chased down mastery awards and maximum points.
Which makes me happy. Between the upper floors containing Wall Street Sharks running the world's economy, an absolutely bonkers interview room with the chirpiest human resources managers around and an IT department that functions as a massive homage to The IT Crowd, there's so much to see and do in this latest slice of Hitman 2 content.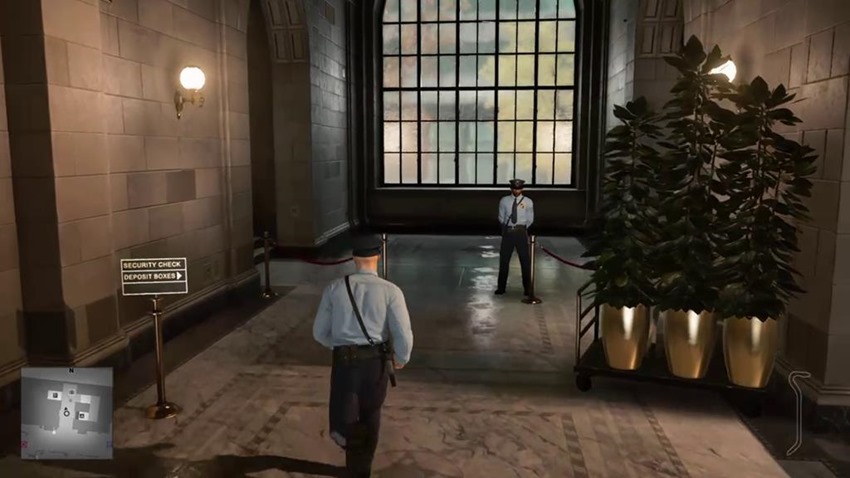 Hell, I'm happy to know that it'll be months before the next stage arrives, because that gives me ample time to explore the bank at my own leisure and learn everything there is to know about it when new challenges and Elusive Targets arrive. Golden Handshake once again shows how IO Interactive is the best in the business at creating sandboxes that feel alive, and even if this new DLC doesn't have enough opportunity within to satiate my bloodlust against the 1%, it's still a welcome new chapter in the saga of Hitman 2. Now if you'll excuse me, I need to…clock out.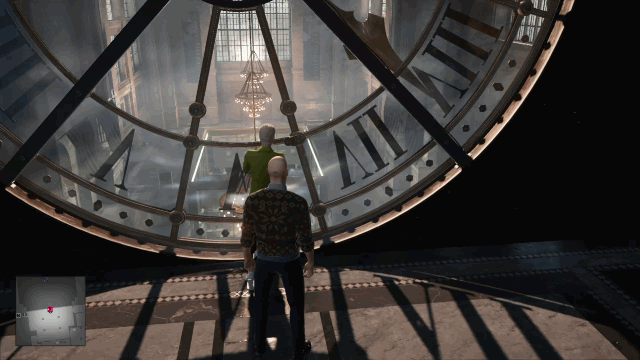 Last Updated: June 26, 2019