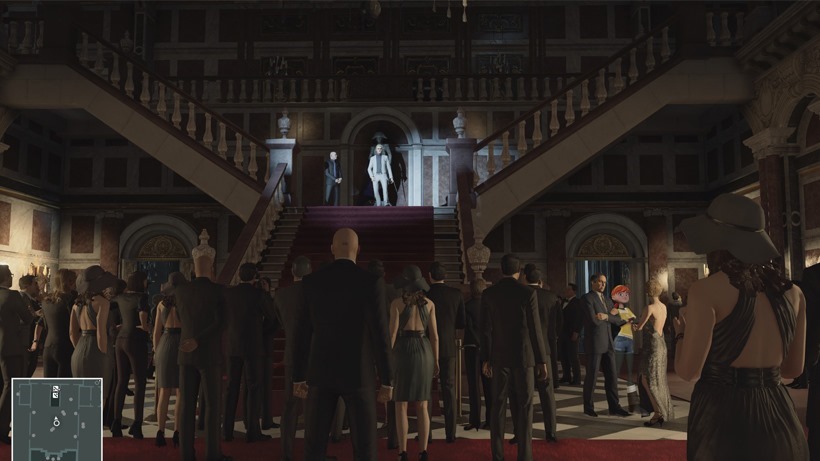 Well, Paris was a bust. This might have had something to do with me possibly drowning a spymaster in a toilet full of his own sick and rat poison, but you can't prove a damn thing. Look, being a Hitman may be a job that eventually causes psychological harm, something I learnt after finally watching Grosse Point Blank last week. But on the plus side, you do get to see the world.
And the next Hitman episode is getting ready to go globe-trotting. Square Enix has announced that episode deux of the reborn Hitman saga will see Agent 47 hit the sunny Italian town of Sapienza in his latest contract. Here's the incredibly verbose tweet confirming it:
Episode Two: Sapienza
April 26.https://t.co/Z8YIYXVZq1

— HITMAN (@Hitman) March 31, 2016
Last year, Square Enix described Sapienza as "a dense location full of challenges and packed with opportunities and stories for the enterprising player to unfold".
And as with all locations within Hitman, dark secrets and engaging stories are everywhere to be found in charming Sapienza.
If you're not done with Paris, there's some new content to look forward to from today in the latest update. Ten new vampire-themed challenge missions alongside tweaks that are meant to fix those ghastly long loading times and more. Here's the full list:
The Vampire Magician Challenge Pack: includes 10 new challenges that were inspired by how our community have been playing the game.
Each challenge requires you to wear the Vampire Magician disguise while taking down targets using a range of different methods.
Continued improvements to load times: The improvements will be most notable when loading The Showstopper mission in Paris and we're already working on improving all loading times even more.
Improved responsiveness for in-game menus and image loading: We've implemented an image caching system that will improve responsiveness and loading times for all images in the game menu.
Fixed issues with scoring: Primarily, this fixes an issue that resulted in many players earning a "0 second" time bonus and an incorrect score of 210,000. A leaderboard reset will be implemented at a later date.
Continued improvements to connectivity: Server stability improvements.
Missing "Requiem Pack" items have been restored: For those affected, these items will now be available to choose from the planning screen again.
Fixed numerous issues that were causing crashes: General improvements to game stability.
The new Hitman is off to a rock-solid start. The episodic model may not be to everyone's tastes, but it'll be worth the wait for any patient killer who is keeping an eye out for the eventual complete edition that'll arrive next year.
Last Updated: April 1, 2016