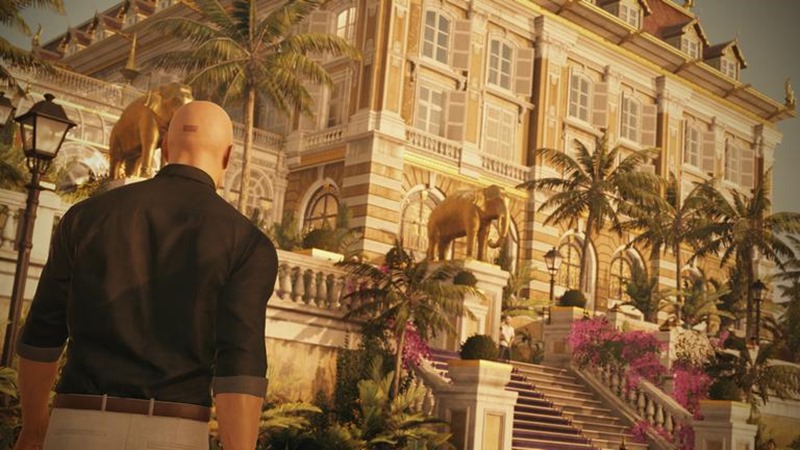 August is a glorious month so far. We've had No Man Is Sky (GRAMMAR BE DAMNED) release, while Deus Ex: Mankind Divided drops in a few days alongside scores of other titles. The only problem here? None of them scratch that itch I have to be a baldy murderer who makes use of inventive ways to off a target. Fortunately, IO Interactive's Hitman reboot has been doing just that.
We've had episodes set in Paris, Sapienza and Marrakesh so far. Today marks the launch of Episode 4 then, as Agent 47 jets off to Thailand to introduce a musician to Club 27. It's a fab place, but I think the naked Indian guy that walks around with Jim Morrison was a trifle unnecessary. It'll be live today from 13:00 CEST, which works out to the exact same time locally. Convenient!
For my American chums in LA, that'll be 4AM PDT on your side of the globe, while the East coast gets it at 7AM. For the rest of the world, click this link for times. Here's what Episode 4: City that doubles as a juvenile joke adds to Hitman. Giggle.
HITMAN: Episode 4 Bangkok sees Agent 47 touch down in Thailand as he tracks his next target to the Himmapan luxury hotel and resort, just outside of Bangkok. There, a world-renowned rock band has been recording their next highly anticipated release.
Episode Four: Bangkok Release Notes
New Destination: Bangkok
New Story mission: Club 27
8 new Opportunities for "Club 27"
20 levels of Bangkok Mastery, with the following unlocks:

8 new Bangkok Starting Locations
9 new Bangkok Agency Pickup Locations
6 new weapon/gear unlocks

New suit for Bangkok: Casual Suit
65+ Bangkok-specific challenges
7 new trophies/achievements
New 'The Sarajevo Six' Contract. Target 4: The Veteran. (PlayStation 4 Exclusive)
Live Content for Bangkok will include: New Escalation Contracts, Elusive Targets and New Featured Contracts (Contracts Mode).
Similar to previous episodic releases, you can expect a few fixes to Hitman as well. Details via IO Interactive:
General Improvements
Contract Lookup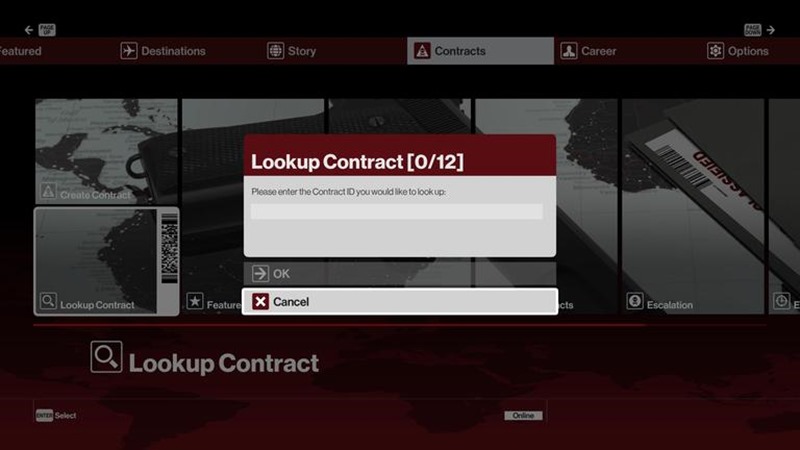 You can now search for player created contracts via the contract lookup feature. Each new player created contract will feature a new contract ID. Anyone on the same platform (PlayStation 4, Xbox One, or PC) can use that ID to pull-up and play the contract in question.
You will receive a notification message if the contract utilises episode content that you do not own
Access to the contract tutorial has been moved to the "Create Contract" page to make way for Contract Lookup
Detailed Weapon View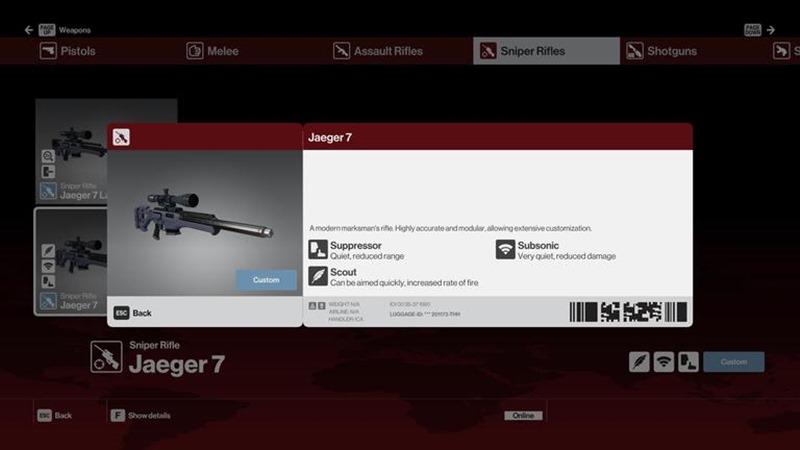 We've had plenty of people wanting to see more information about each weapon available to Agent 47 before he embarks upon any of his death-dealing excursions. We're happy to say that we now provide additional information about each of these items prior to stepping across the globe into one of HITMAN's destinations.
Pop-Up Message Improvements
Pop-Up messages within HITMAN have received an overhaul. They're now much more consistent in the terms of information provided, as well as their overall structure.
Misc Improvements
Loading screen indicators have been updated to behave in a much more consistent manner
Story and Mastery pages now highlight your most recently unlocked section by default
More loading screen tips have been added to the game
A patch notes tile has been added to the top left section of HITMAN's featured menu. Selecting this tile will open the game's latest patch notes in your web browser.
The Square Enix Membership tile is now removed once you have linked HITMAN to your Square Enix Membership account
It is now possible to navigate any tiles that scroll in the featured menu, using left and right triggers/mouse wheel
Challenges from challenge packs are now grouped together
Elusive Target challenge images have received minor visual updates
Checkmark and forward/back UI menu elements have had colour/transparency consistency improvements
Should you experience a disconnect while in an in-game menu, you will now be provided with the opportunity to reconnect before leaving the session.
Stability improvements have been made to launching contract missions
General performance optimisations have taken place
Additional stability improvements have been made to backend servers
Fixed Issues
"Not in the Guidebook" achievement can now be earned when opportunity notifications are turned off
End of mission scores now correctly reflect any non-target kill penalties incurred
Some rare occurrences of NPCs choosing to stop in a single location, rather than continuing to walk along their way, have been fixed
A bug that sometimes prevented players from saving their created contract has been fixed
Various localisation improvements have been made to Achievements and Trophies
Paris – Fixed an issue where Sato does not react after save/load
Sapienza – Fixed an issue where NPCs could be trapped inside stairs if subdued
Fixed a clipping issue that occurred when subduing enemies from cover
Fixed a rare occurrence wherein which an NPC would ignore a thrown prop
And that's it! I'll hopefully have a stream up this afternoon once I've downloaded the new episode and disguised myself as that naked Indian from the Jim Morrison dream mentioned earlier above.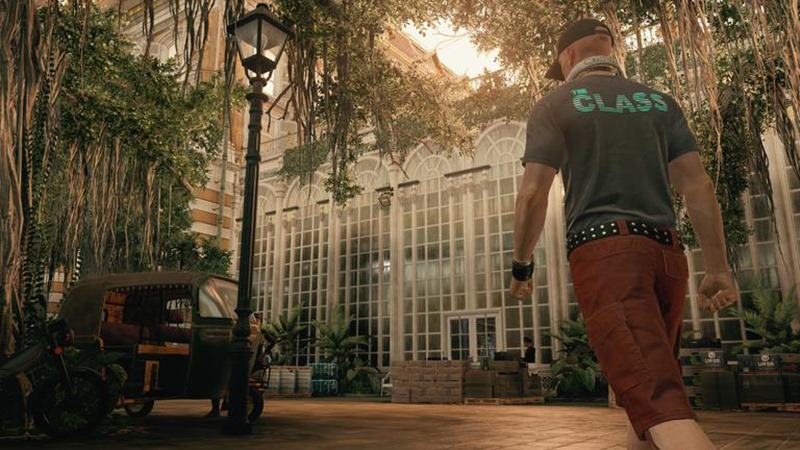 Last Updated: August 16, 2016