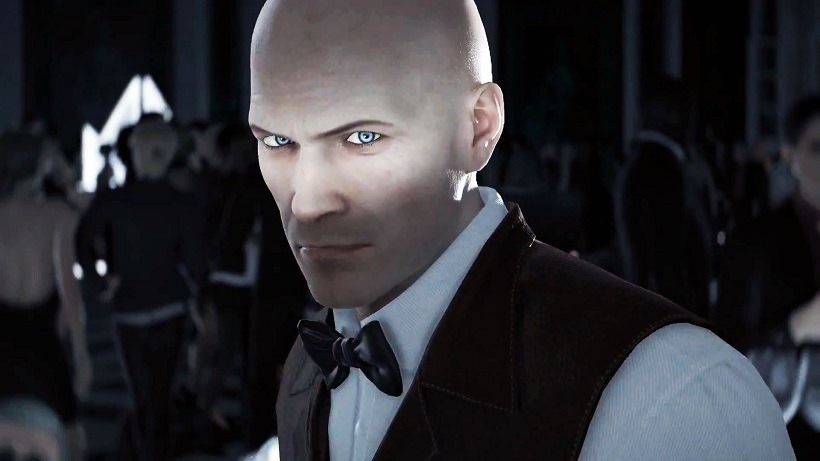 Square Enix might be doing strange things with the way Hitman is being launched, but I have to admit that the beta from last weekend instilled me with more faith than any of the game's previous marketing. The idea of Hitman being an online, community driven game still doesn't sit well with me and many other players, which is why developer IO Interactive felt the need to clarify some of its more intricate systems.
And they too sound rather interesting now. Especially some of the more hardcore, purist challenges that will keep you playing for weeks on end.
Elusive Contracts are the embodiment of this in game. While Hitman will feature the regular marked target, Elusive Contracts will be dynamically spawning targets that won't ping on your map, won't be highlighted in Instinct Vision and won't stick around forever waiting for you to garrote them. They're incredible rare, difficult targets to put down, forcing you to analyze their briefing type and background deeply just to stand a chance to find them.
Once an Elusive Contract is gone, they're gone for good. But get their heart to stop beating and you'll be handsomely rewarded with in-game items, exclusive outfits and more.
"In order to find them, you'll need to use clues from the briefing video and a photograph that you will be able to review. You'll need to explore, find your target, learn their patterns, and come up with a plan to eliminate them–all whilst playing. The pressure will be on when you've got the target in your sights. If you miss the shot and chaos breaks loose, you will need to have a plan B, because the save-game is disabled during an Elusive Target. If you kill the wrong person or die when trying to exfiltrate, that's it. Game over, the target escapes."
Sidestepping this is Escalation Mode, which will task you with completing a contract with increasingly difficult modifiers. The first instance, for example, could simply be about killing your target. Following that Hitman my task you with completing the kill with a certain weapon, or within a certain timeframe. Escalation just aims to test your adaptability, braking you out of your regular M.O and putting you in situations you might not always be comfortable in.
It's not groundbreaking, but it sounds like something that will bolster replayability of each of the acts.
"Escalation Mode has a strong focus on having fun with the game mechanics and mixing them up–pretty much anything goes in this mode. It's more about being playful than realistic. For each Escalation Contract, there are five stages and you're free to replay them as you wish to climb the leaderboards. As with Elusive Targets, the save-game functions are disabled."
Escalation and Elusive Contracts aren't the only modes Hitman will launch with, but they're the two new ones that really stand out and suggest once again that it could be a Hitman title to really pay attention to. Act One launches next month, where all of these features will be free to play and experiment with. We'll see how they fare with the limited content them.
Last Updated: February 19, 2016