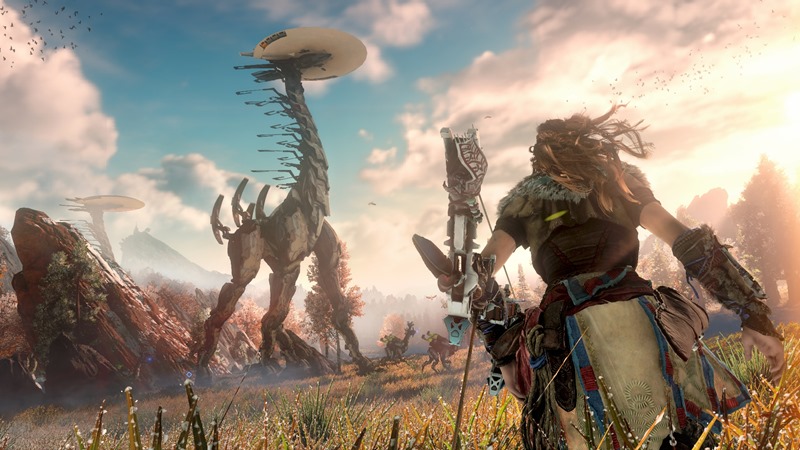 Robots. They're probably going to wipe us out in the future, but for now we're perfectly content to blast them into digital scrap in many, many games that feature them as antagonists. And by now, you've probably seen all manner of robot adversary cross your path. Robots based on dinosaurs, humans and other exotic forms and functions.
What else can you do with artificial intelligence in a metallic shell then? Lots, if you're the developers behind Horizon: Zero Dawn. That's a game which features the human race being knocked right back into the Stone Age, replaced by an entire eco-system of robotic creatures as the dominant life-force on the planet.
There's something utterly strange about these automatons, creatures which have taken inspiration from wildlife and tweaked the design to better suit their existence. And that sense of familiarity is exactly what developer Guerilla Games was aiming for. "We go for that, that there is a recognisable element in there," lead designer Dennis Zopfi said to Game Informer.
We try to twist it a little bit, so that there's something new to it.
"The reason for that is so that you expect certain behaviours and movements, so it's all about readability," managing director Herman Hulst added.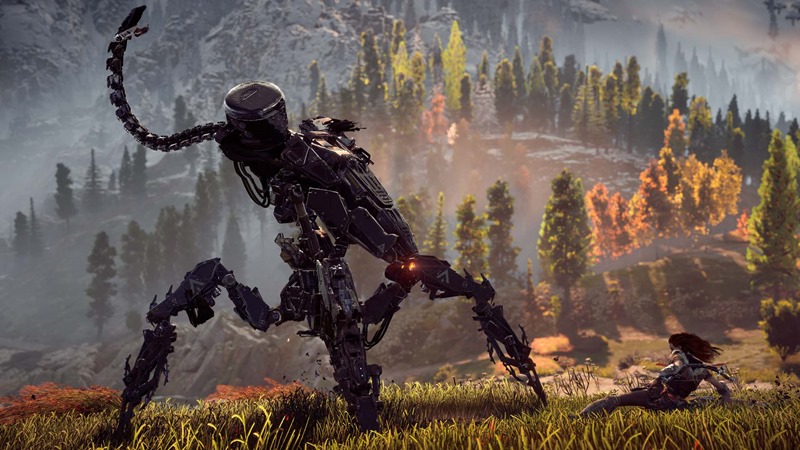 The combat encounters need to be fluid and easy to read.
Take the Shellwalker for example then. Based on a hermit crab, the Shellwalker fits into the transport class of artificial wildlife in Horizon: Zero Dawn and travels in packs. Just like the source material creature does. Alongside some input from actual engineers to help visualise the behaviour of this machine, the Shellwalker is based on actual designs that can be constructed in the real world. Neat.
There's a delicate sense of balance within this ecosystem, which will be upset if certain machines aren't around to provide some equilibrium. "These roles are layers of complexity on top of the generic group behavior," Hulst added. And that's fascinating stuff. I'm a big fan of subtle design choices in video games, details which you don't normally notice unless you go look for them.
And it sounds like Horizon: Zero Dawn will be packed with them when it launches next year.
Last Updated: September 28, 2016