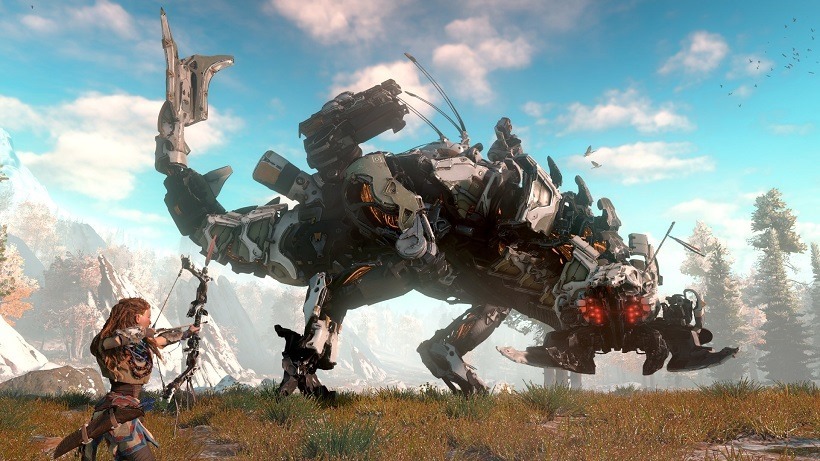 It feels like a long time since we've actually seen new footage of horizon: Zero Dawn, and that's because it has been. As we edge closer to E3, we also edge closer to the last time Guerrilla Games newest IP in over a decade has been seen, with the debut gameplay demo still being the only one released to the public. It wouldn't be a stretch to assume that the game has slipped into the new year with such radio silence, but that's not the case according to Sony.
Or at least, Sony marketing team. With Uncharted 4 hitting shelves today thousands of boxes are being ripped open, all of which contain a promotional flyer advertising Sony's latest exclusive. The flyer in question states that Horizon: Zero Dawn is still coming in 2016, despite how little we've seen on it. If you're not grabbing the latest Nathan Drake adventure, you can see the flyer in question below.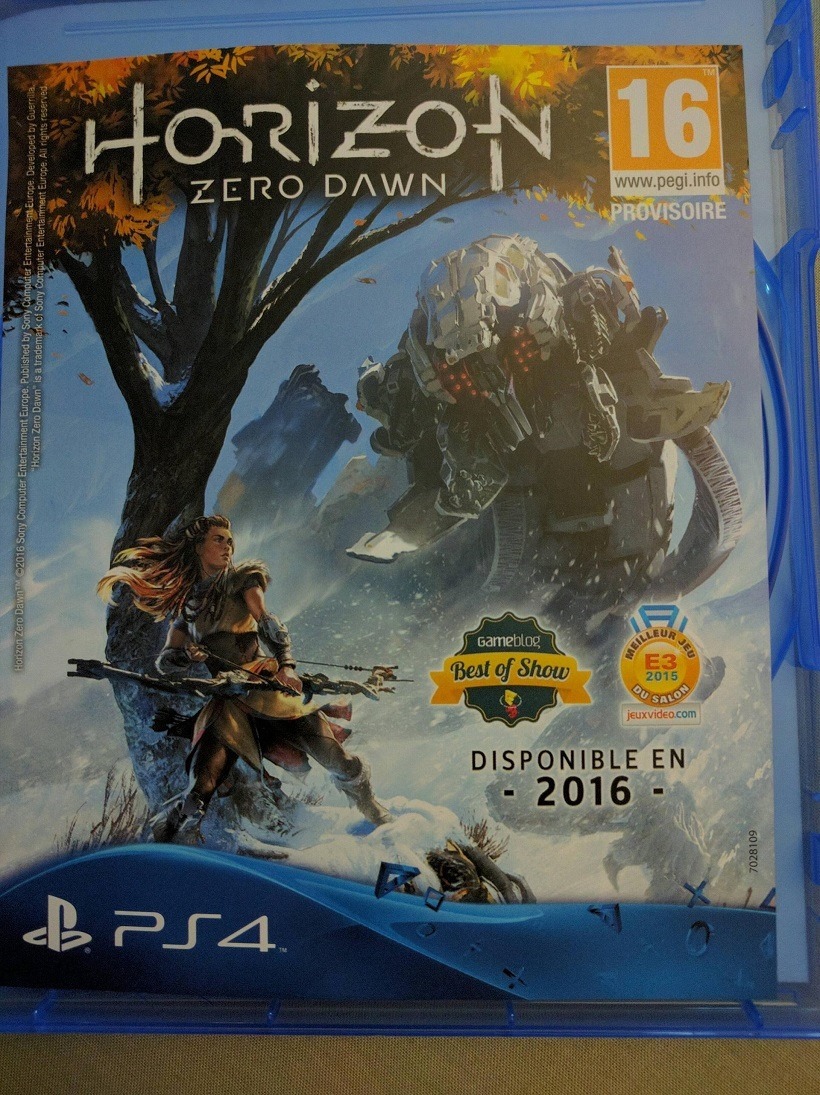 This all aligns with the only release information Sony has released thus far, which could mean it's just a reiteration of that rather than a confirmation that the game isn't under threat of delay. With only a few days left until E3 it's likely we won't hear anything until Sony's own press conference, where the company is expected to make many massive announcements – Horizon's own release date just being one of them.
Horizon: Zero Dawn star red-haired heroine Aloy, as she explores a very different post-apocalyptic world well into the future. Man has fallen and given way to robotic wildlife, with Aloy and her tribe using the scraps of technology for a time that left them behind to survive day to day. The gameplay from last year is still as gorgeous as it is captivating, as Guerrilla shake off the shackles of Killzone and finally branch out into something new.
This year or not, I'm hoping Horizon: Zero Dawn lives up to that demo. So I'm not fussed with Guerrilla taking all the time they need.
Last Updated: May 10, 2016