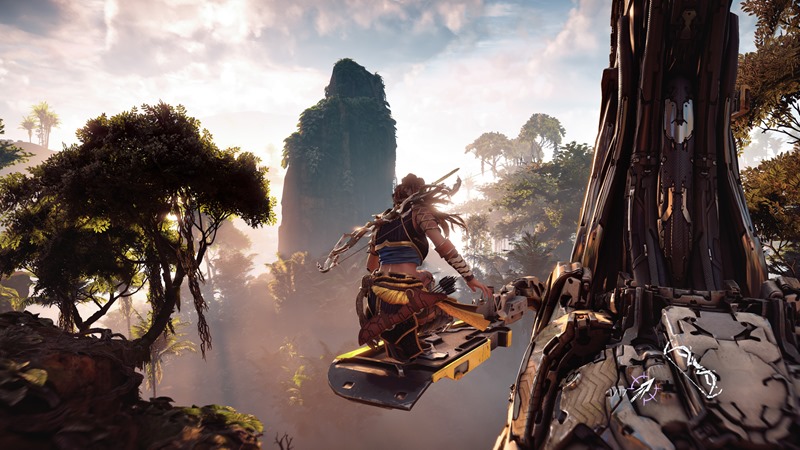 Developer Guerrilla Games is very, very good at making Killzone games. Horizon: Zero Dawn isn't one of those games. Instead, it represents one of the biggest departures from a franchise since Bungie quit making video games about futuristic super-soldiers killing waves upon waves of alien enemies in Halo to go and make a brand new game about futuristic super-soldiers killing waves upon waves of enemies in Destiny AND F***.
Okay, terrible analogy aside, Horizon: Zero Dawn looks incredible so far. It has elements of Tomb Raider, Planet of the Apes and Terminator woven into one breath-taking tapestry that looks utterly mesmerising. It's a big departure for Guerrilla Games, in terms of not only styles of play but visuals as well. And that makes for a game that the studio has been waiting years to craft. "It's really exciting," studio manager Hermen Hulst said to Game Informer.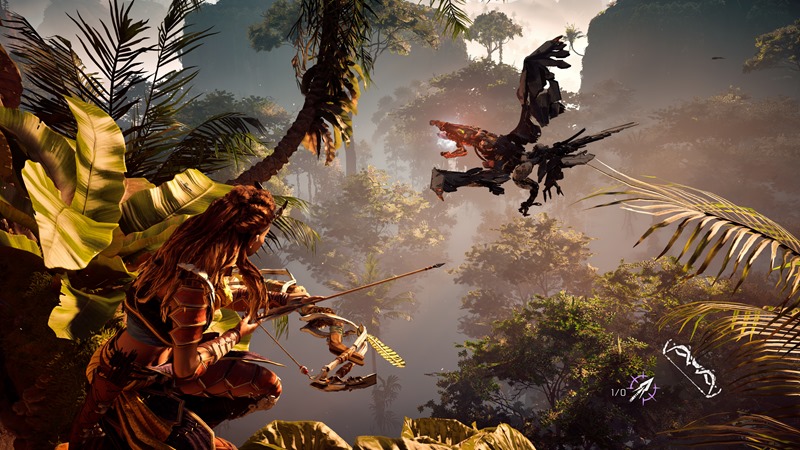 It is fantastic when you've worked on a franchise for more than a decade–actually, in my case, it's been almost 15 years–to do something that's so radically different and at the same time kind of stands on the shoulders of what we made before.
There isn't a complete divide between Killzone and Horizon: Zero Dawn however, as Guerrilla Games can link design elements between the two. "We really love making fluid, awesome combat–and we're trying to do that again," Hulst explained.
We're really into making fantastic science-fiction worlds–and we're doing that again. There are a ton of similarities, but I think more importantly this is really fresh. A world that you want to be in instead escape away from.
After the criminally underrated Killzone: Shadow Fall was released, Guerrilla Games worked on over two-dozen pitches for their next big project, with staffers voting on which ideas fascinated and came off as the riskiest. "It was certainly not the least risky, but definitely the one where everybody that saw the original pitch, they said, 'Well, we gotta make this,'" Hulst said via VideoGamer.
This is maybe incredibly risky but it's something that is so radically different and so inspiring that it actually took me very little time to convince the team to jump behind it. We wanted to make [Zero Dawn] straight away.
Horizon: Zero Dawn is out next year February 28, a month that is starting to look like an early version of Christmas already.
Last Updated: September 20, 2016