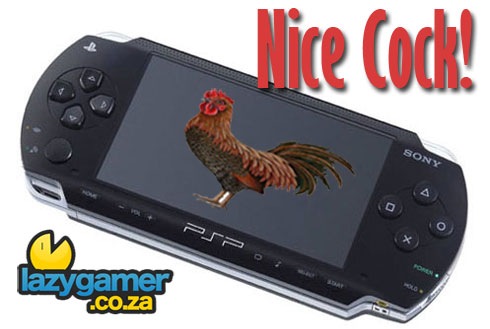 Ten-year-old Kade Goodman's Christmas – and quite possibly his life – was ruined by the unfortunate sight of exposed male genitalia, when it was discovered that the used PSP he'd received for festivus contained an explicit picture of a penis.
The offending image was discovered by the lad's 13 year old brother, who found it in the background images. Kade's father Shon was rather upset by the ordeal.
"At first I thought it was a joke," he said. "Maybe it will come off. But when I started getting into it and started to erase it and couldn't, the more I thought about it, the madder I got."
Unable to remove the picture they took the system back to CD Tradepost who – while they should've cleaned it completely before reselling it in the first place -Â  promptly cleared the image and gave the family a free game. 10 year old boys should never be exposed to the genitals of other men. Had the image been a lovely set of breasts though, I don't think anyone would have really been too upset.
This wouldn't be the first time a penis has ruined Christmas. Last Christmas I found out my girlfriend had a soft spot for my best mate. Unfortunately, it was her vagina.
Source : Kotaku.
Last Updated: January 6, 2010