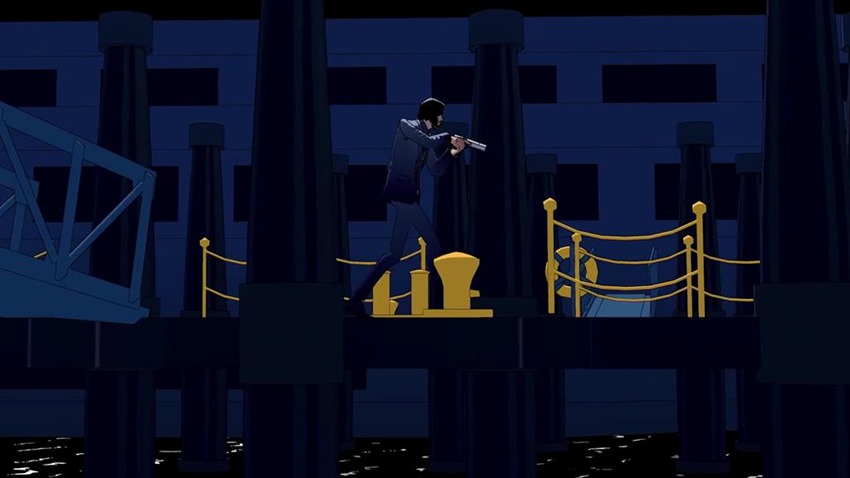 The more I think about it, the more I'm convinced that John Wick Hex's decision to roll the die and strike out as a strategy game is the best possible decision that its development team could have made. Sure, a John Wick game where you wield a pair of pistols and blast your way through mobs of cannon fodder in the same vein as Max Payne would probably be rad, but it would do the character a disservice.
Here is a man always thinking ten steps ahead of anyone he's fighting and constantly conjuring up scenarios wherein he can remain the last man standing using the most efficient violence possible to execute those plans. So how did John Wick Hex wind up as a strategy game then? "Lionsgate and Good Shepherd were chatting about doing games, and John Wick immediately jumped out as something you could make a game about," designer Mike Bithell  said to Eurogamer.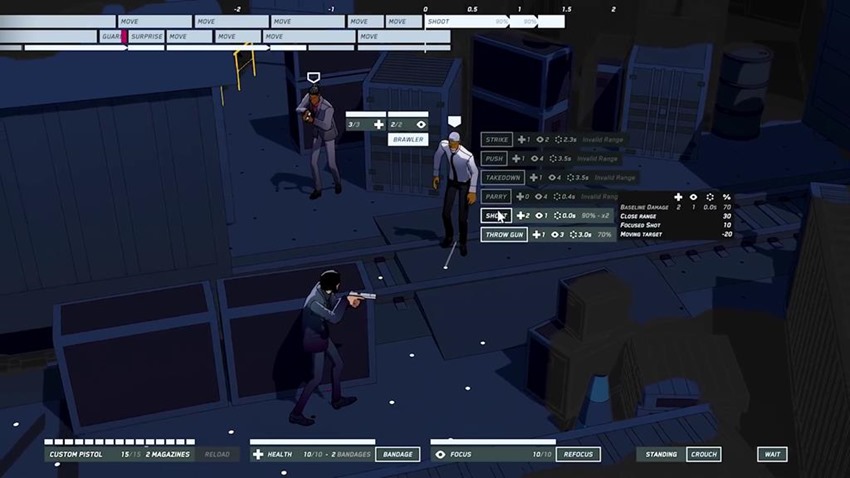 But they brought in Ben [Andac] to produce it, and specifically wanted a game that wasn't the obvious solution to the problem. They obviously got a lot of pitches for third person shooter games, but the reason I didn't pitch that was because I'm clumsy and stupid in third person shooters. I'm running around shooting a gun, you can put neon around me, you can give me a suit, dress it up as John Wick – but it's not going to feel like John Wick.

So for me, I wanted to give players that sense of a strategic thinking, that high-level choreography. Then came the process of making that, pitching that, working with them, and then getting all of the filmmakers from the movies involved. They were telling me how John makes decisions, and then we went 'OK how do we make that into a game that explores that', and that to me seemed way more interesting than doing a shooter.
Strategy may have been the right direction for John Wick Hex, but that path needed to be refined and further polished. It needed to be clever but fluid and incorporating the rhythm of the films into the overall gameplay. "The initial prototype was turn-based, pretty much one-character X-COM", Bithell explained.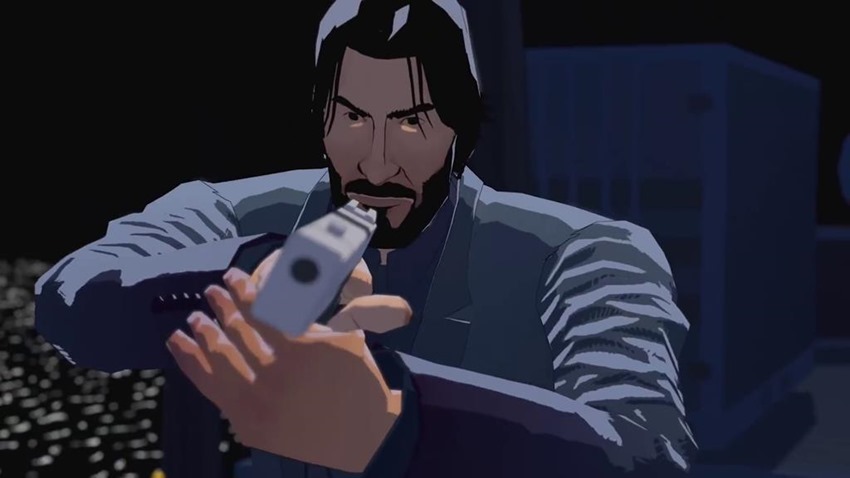 I remember showing it to Jason Constantine who's the big head honcho of John Wick, the executive producer – basically the guy who controls the franchise. I demoed it to him and he said 'why's John Wick waiting while everyone else shoots him before he does something?'. I was bringing up monitors on other strategy games being like 'this is how it works, see?' and realised about mid-way through this speech how stupid I was being explaining to this guy.

So we went away and that's where that timeline strategy experience really came from – the way those overlapping beats work, getting that feeling good so you're actually playing with the timing – that's when John Wick really came out of that collaboration.
There's more in the original link above, but it's safe to say that John Wick Hex is looking like a cerebral slice of violence and cunning. It'll be out eventually for the usual suspects of consoles and PC.
Last Updated: July 5, 2019