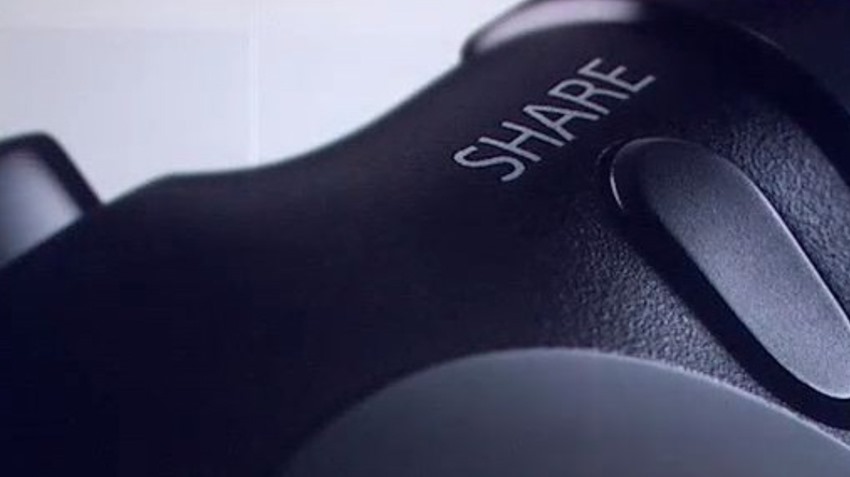 GIFs. Sometimes pronounced with a hard "G" and other times pronounced again with a hard "G" after you've made the mistake of saying "Jif". There's just something fantastic about a GIF, a small snippet of action that can spice up a tweet or make your Facebook post that much more interesting. There's a GIF for every taste, but what if you wanted to make your own, in relation to your video game exploits?
How does one make a video game GIF? Don't worry, we've got you covered with this guide on turning your console and PC gameplay clips into social media's finest art form.
PlayStation 4
Compared to the consoles of yesteryear, gamers these days have it easy when it comes to grabbing content from their favourite games. The PlayStation 4 is stupidly easy when it comes to this. Merely click the Share button and you're good to go. What you do want to do however, is be prepared to capture the moments that matter to you.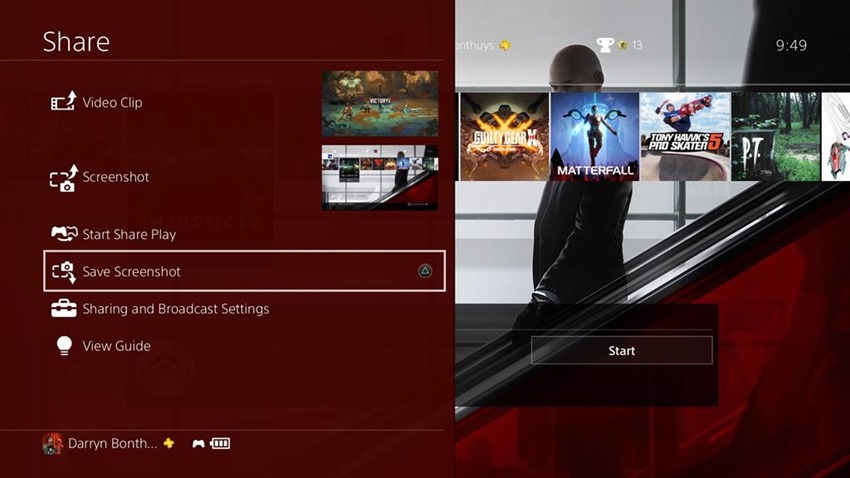 Remember, you can capture gaming content before or after you start a session. Did you engage in a brutal fight in Yakuza Kiwami? Hit the Share button after it ends and you'll capture at a minimum, the last 30 seconds of gameplay. Video capture on the PlayStation ranges anywhere from half a minute to a full hour. Setting these options for what you want to capture is easy enough. Merely hold down the Share button, go to Broadcast Settings and activate the length of time that you're looking to save: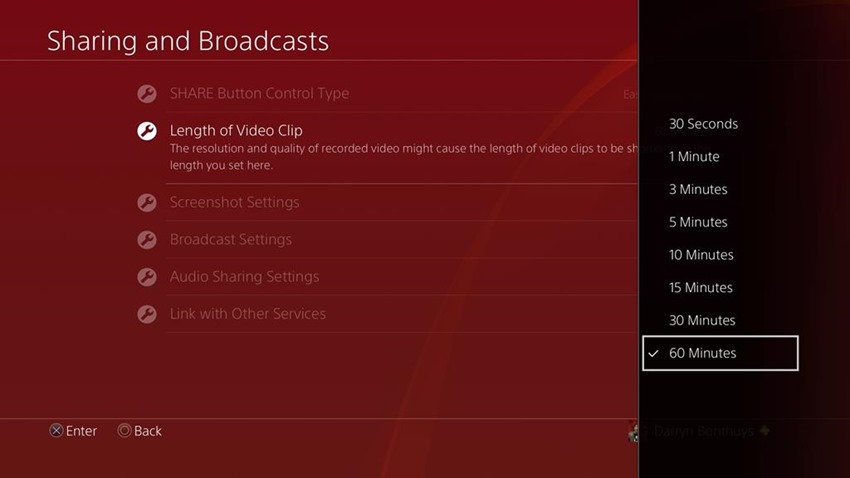 Otherwise, you can go into a game and start recording anyway. Remember to set the length you want and hit Share. Easy enough.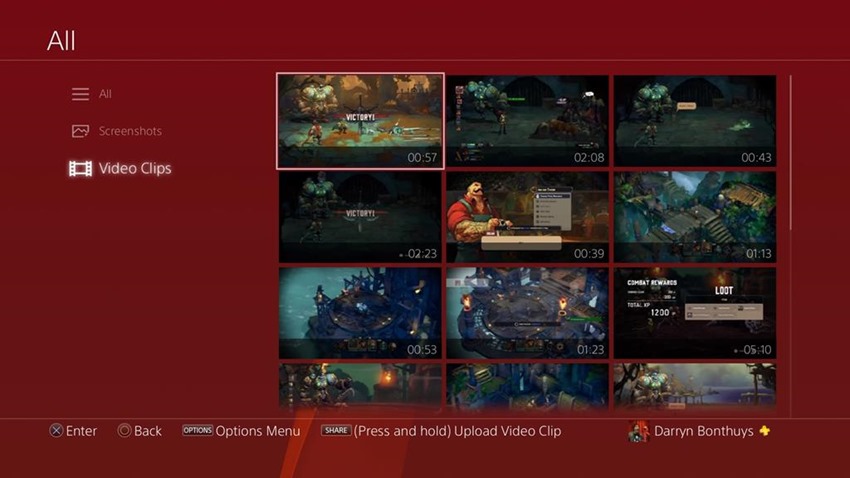 Once you've got your footage, what next? If you don't want to create a GIF, you can still upload your video to Twitter quickly. Go into the your Share folder, find the video and hold down the Share button to bring up social media options: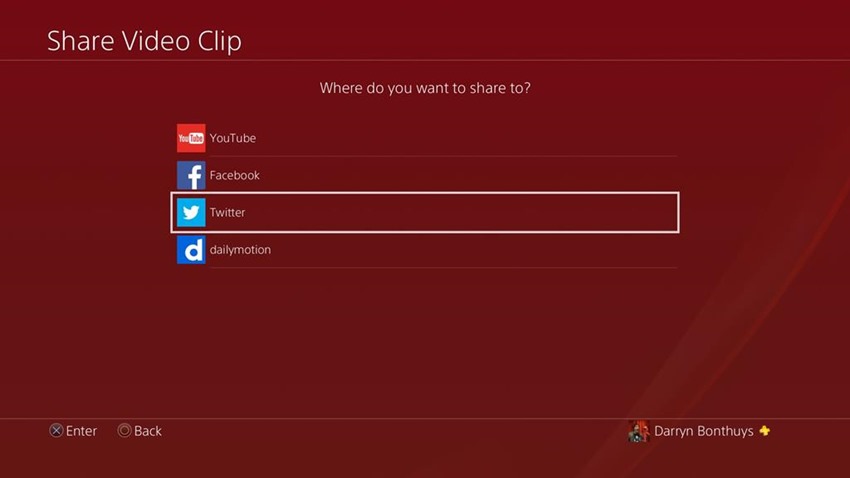 The super-simplest method can be found on your console, with the latest version of the Share Factory. Open it up, select the create a GIF option: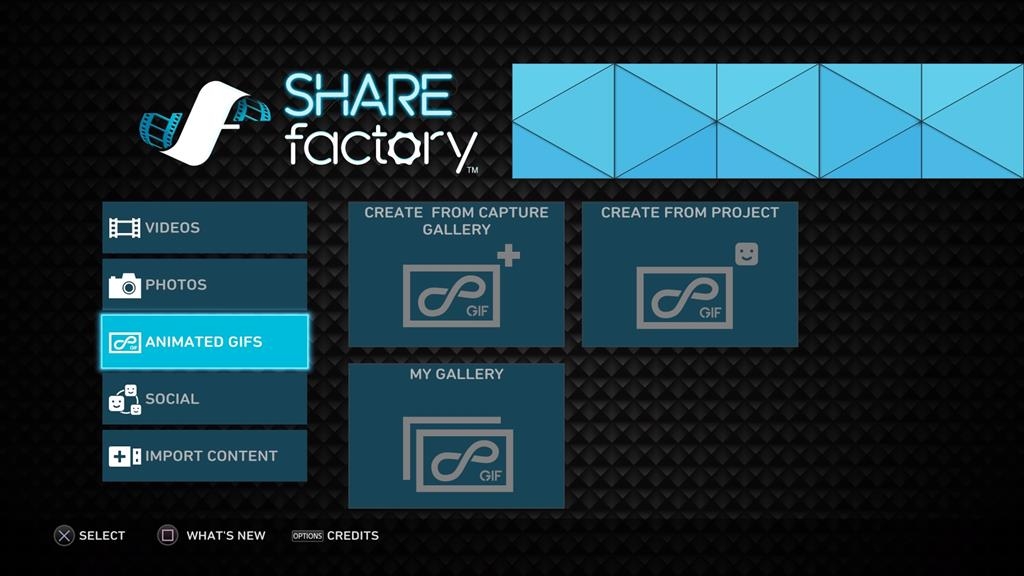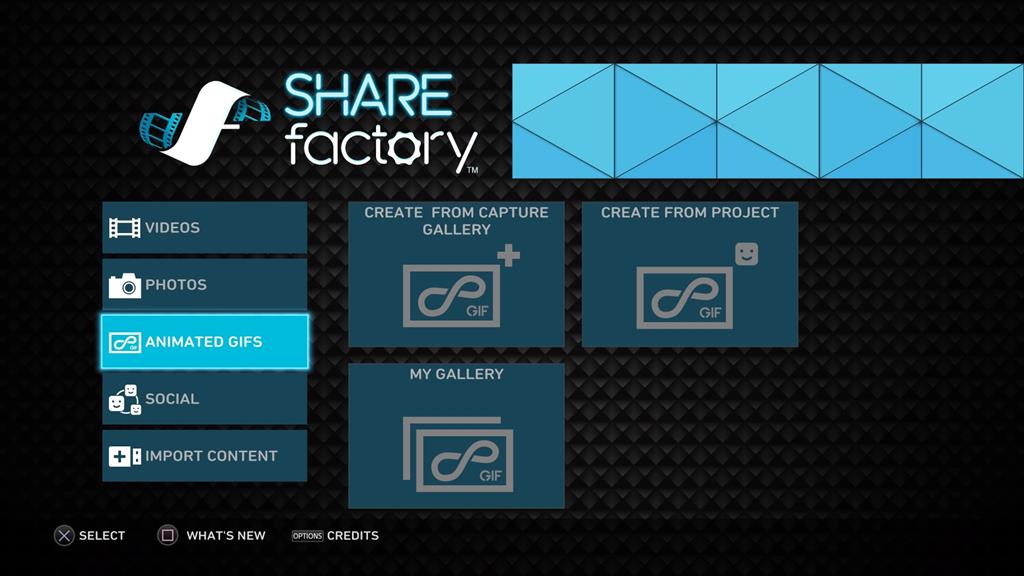 Trim your clip: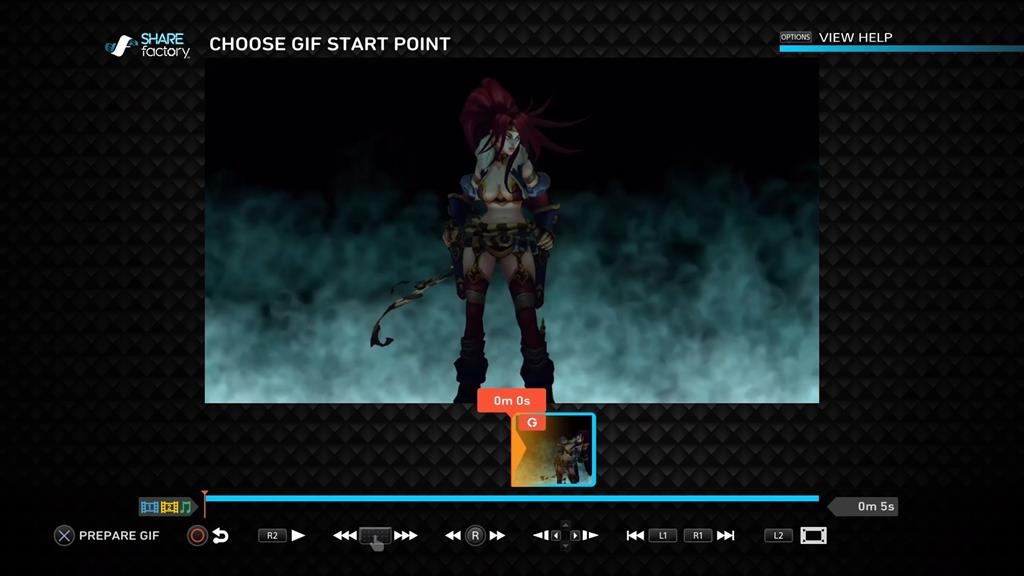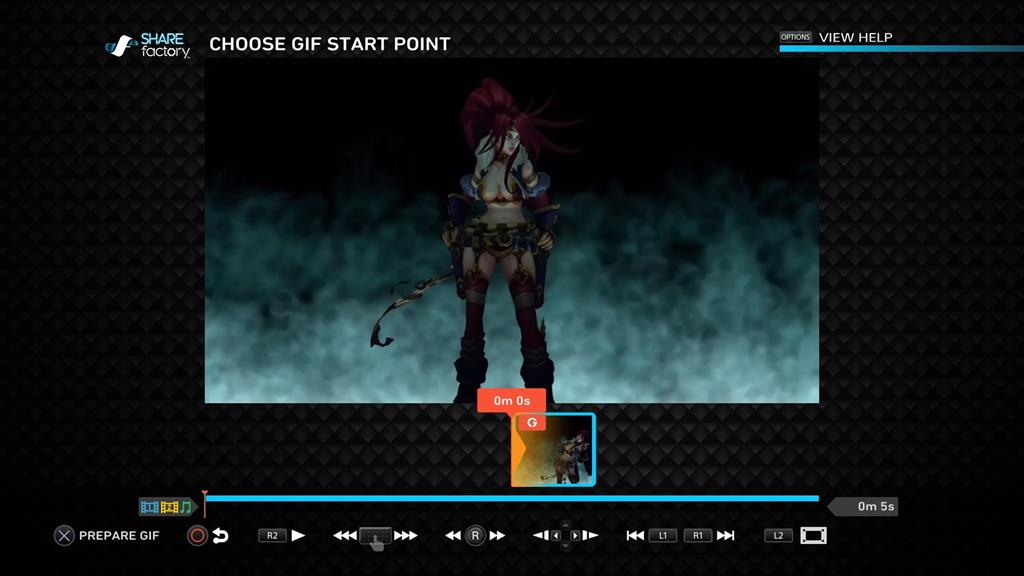 Render: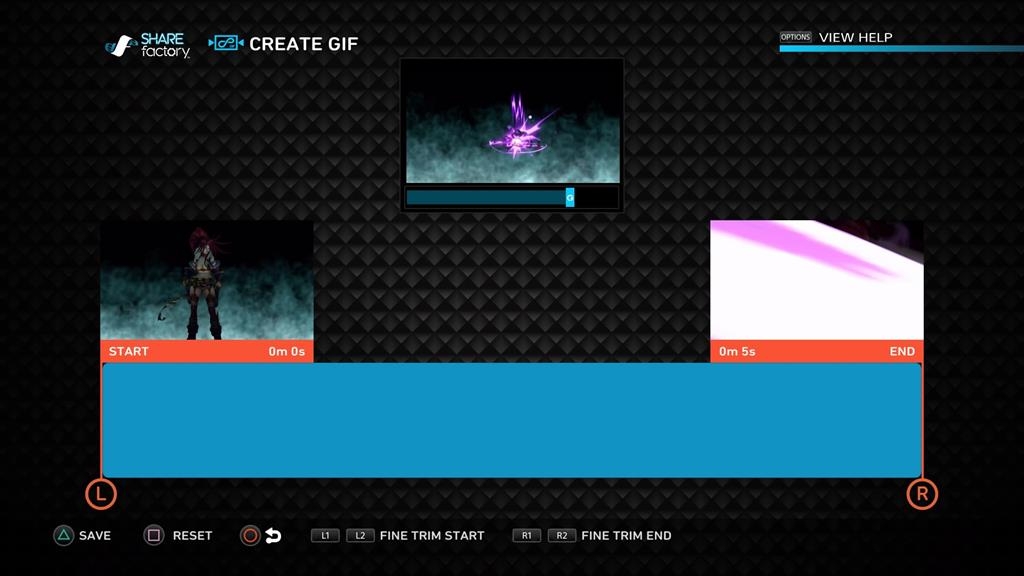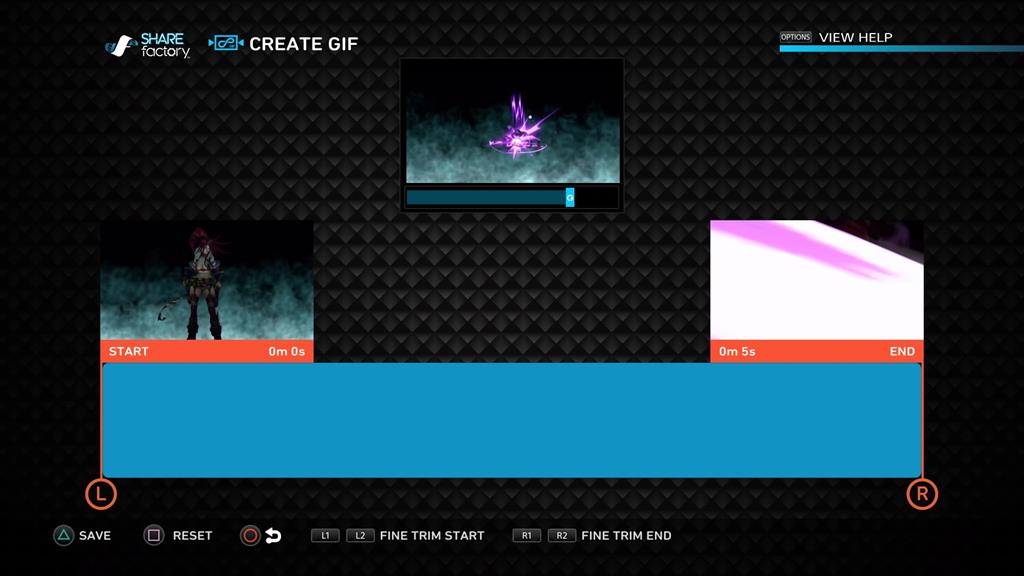 Post it via Twitter or copy to a flash drive: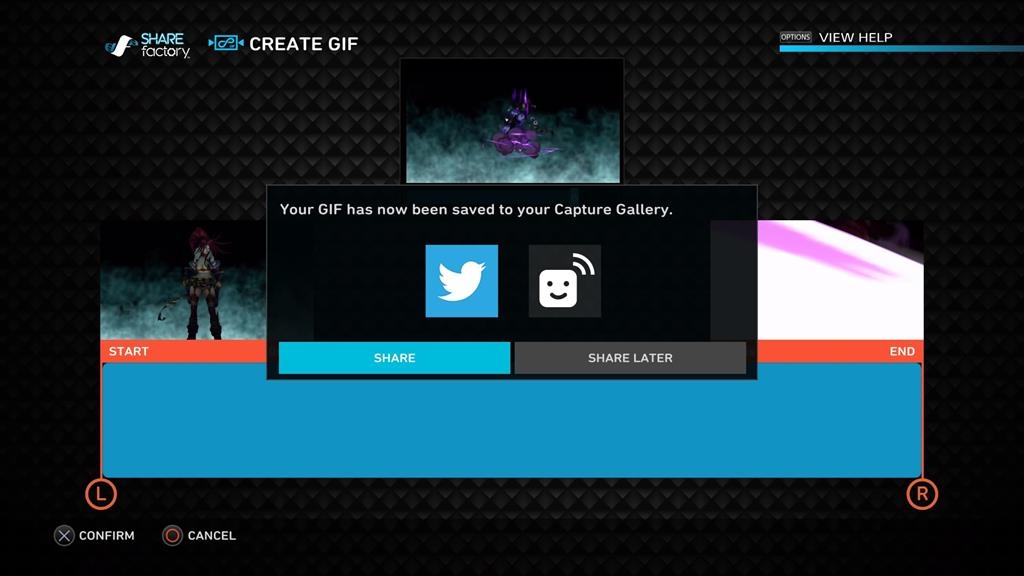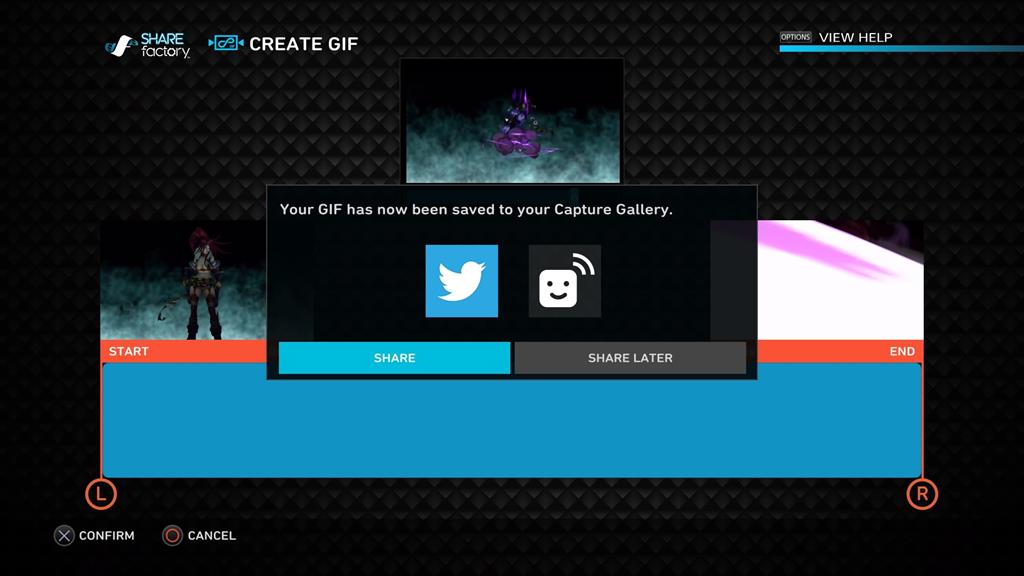 Hey look how cool I am:
I'm only tweeting this GIF for an article today on how easy it to make GIFs. pic.twitter.com/dWcFUtfWFv

— Darryn Esq. (@Darrangedd) October 2, 2017
Otherwise, go into your Share folder and copy the files over to a USB drive if you're looking for a more old-fashioned method. Once you've got the videos loaded on, copy it over to your PC and then pay a visit to my personal favourite site for this stuff: Giphy.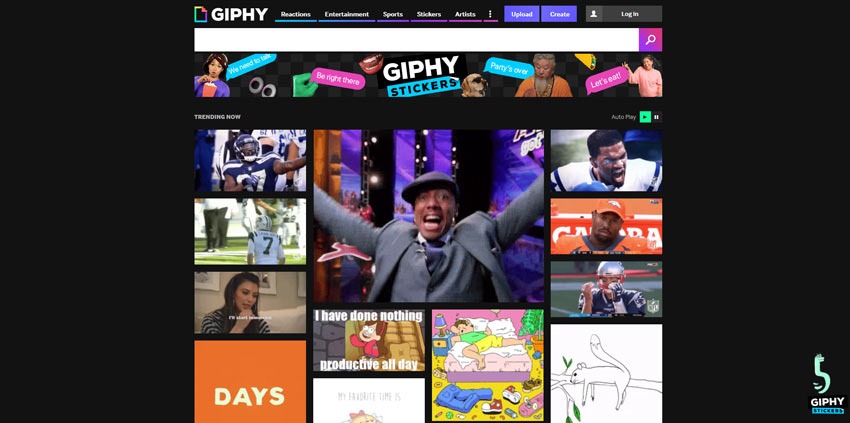 Here is where you can upload footage, albeit if it comes in at under a certain time threshold and under 100 megabytes in size in the "Create" suite. You won't be able to throw up an entire hour of content to sift through. Rather make use of the free Share Factory app on the PS4 to trim the video you captured, or a dedicated program such as Cyberlink PowerDirector or Adobe Premiere Pro.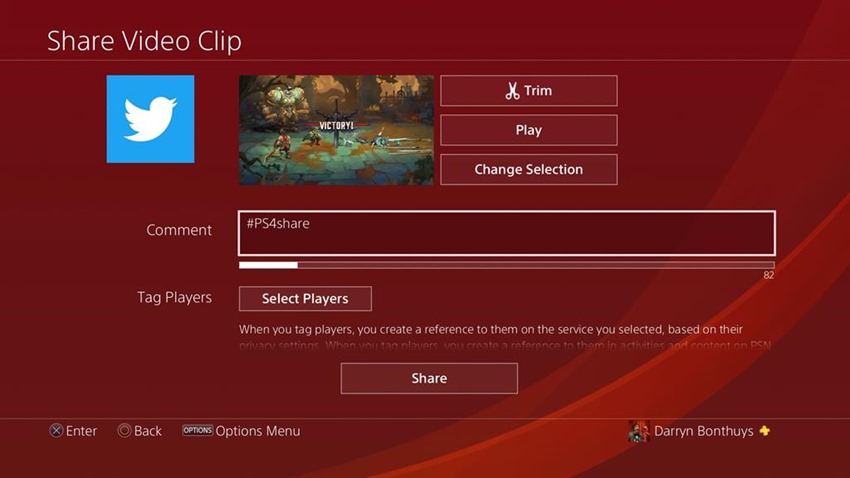 Once you've got your snippet sorted, upload to Giphy, set your length and throw on some text. Download the social option link, and there you go: You just made a PS4 gameplay GIF. Alternatively, you can also upload your PS4 gameplay directly from your console to YouTube, then use that link in Giphy to create your GIF.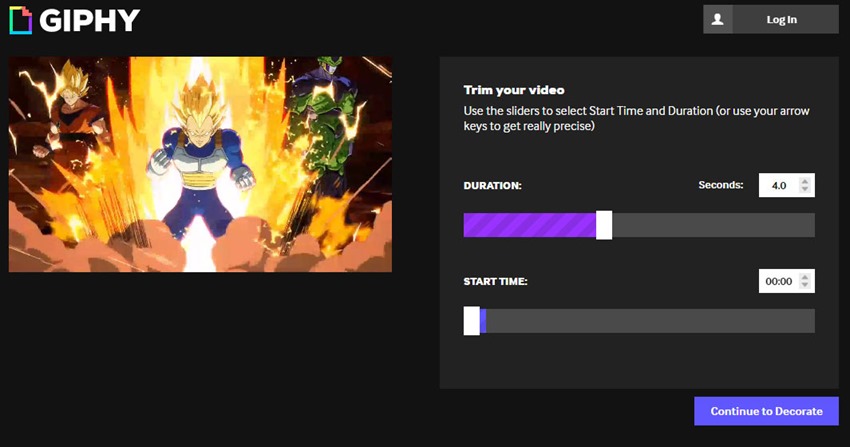 Xbox One
Much like the PS4, the Xbox One also has a dedicated capture setup. Hitting the home button and then the View button will bring up your Game DVR options. While you can also start recording before and after a particular moment in your game, the Xbox One captures that footage at a maximum of ten minutes.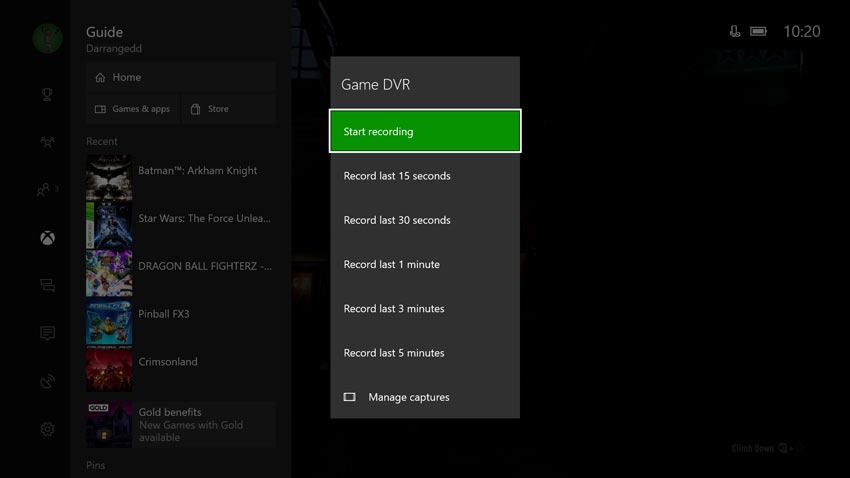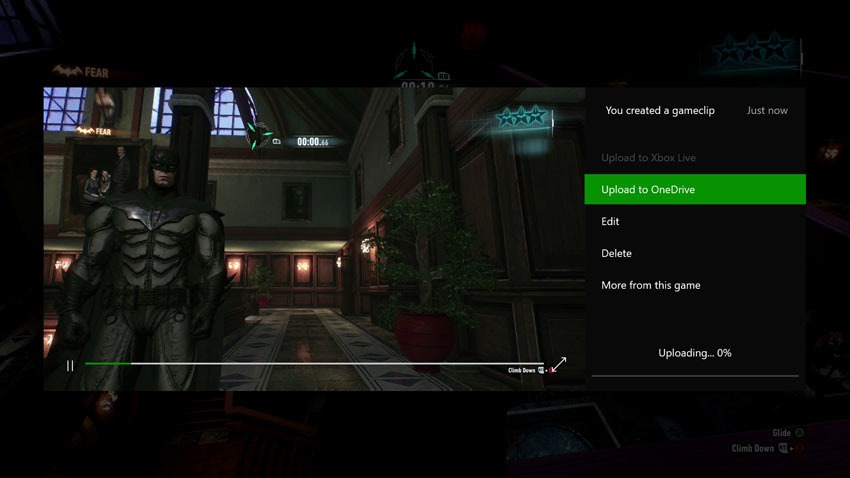 Once you've got your clip saved, you've got plenty of options for how you want to save it. You can upload it to Xbox Live and OneDrive, which will allow you to grab the clip on your PC with a swift download or a direct tweet from the Xbox app on PC or the console itself.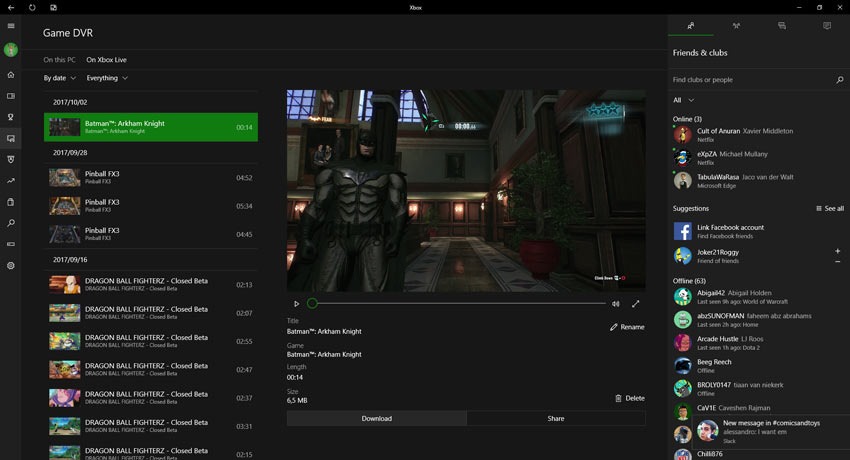 You can follow the steps above to make a GIF via Giphy, or alternatively you can use  something even better: Xbox Game DVR.
This is a free website which collates the screenshots and game clips from anyone online. Just enter your Xbox Live gamertag and you'll be whisked away to a collection of clips: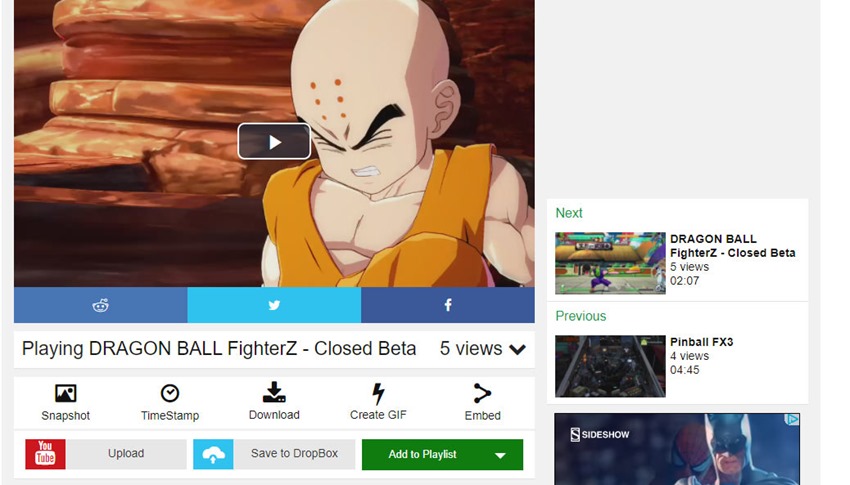 While you can download them, you can also make a direct GIF using that website. Easy.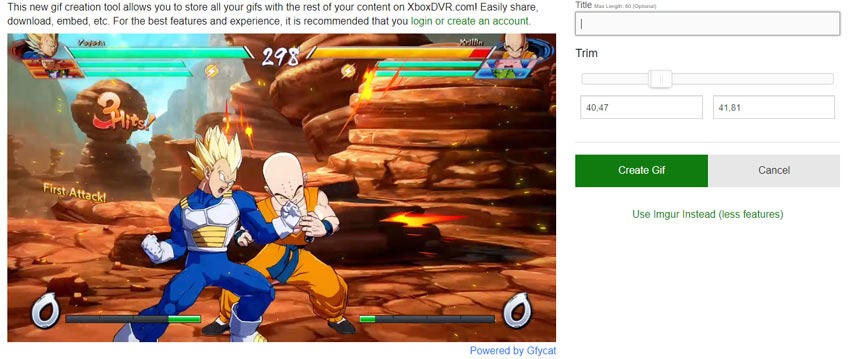 PC
Game capture on PC is also a walk in the park lately. You've got two primary options if you've been keeping up to date in the form of Nvidia's Experience sharing app and Window's built-in capture for most games. Nvidia Experience can be pulled up by pressing Alt+CTRL+Z, and looks something like this: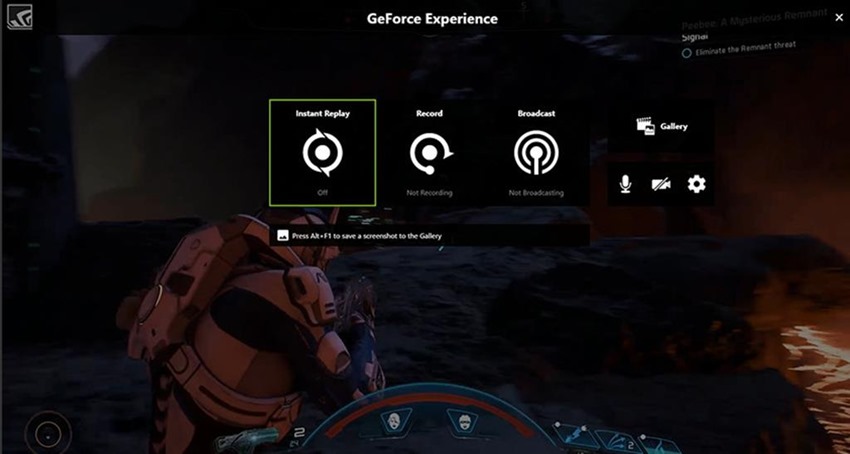 While the Windows 10 app can be activated by pressing the Windows Key+G: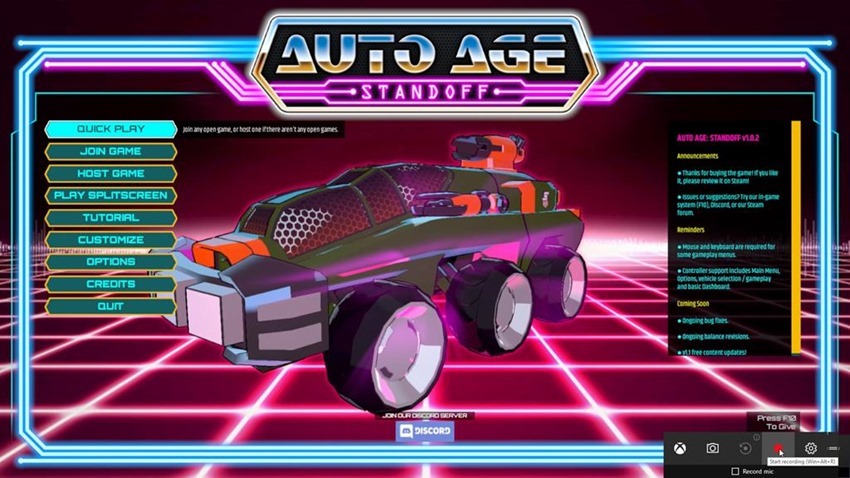 Once again, upload direct to YouTube and use Giphy's handy dandy creation suite, or if the file itself is small, direct to Giphy itself. If you're playing a game that is supported by neither app, you're going to need to use a third-party program to capture gameplay. Out of all the free programs available, OBS is by far the best and most comprehensive open-source setup around.
It's free, easy to setup and can capture just about anything. For anyone using a Radeon card, team red does have its own software, but I honestly cannot test it as I'm rocking a Geforce GTX 950M on my laptop.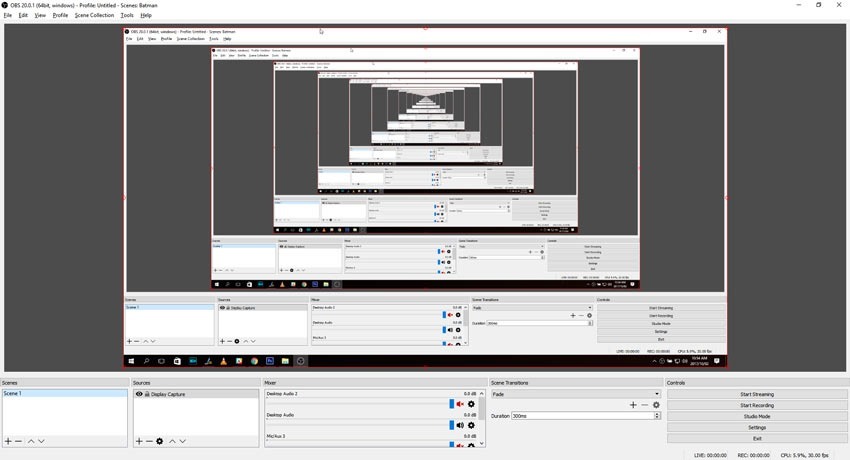 Nintendo Switch
The Big N has yet to enable gameplay capture on their blockbuster handheld, but the HDMI setup of the Switch does allow for it to connect to capture devices. Hardware like the Elgato HD60 will do a solid job on capturing footage of Mario rearranging Bowser's spinal column, which you can then edit and upload to your heart's content.
And there you go! Hope this feature helps you out in creating a folder full of GIFs that will come in handy for a particular set of tweets in the near future.
Last Updated: October 2, 2017