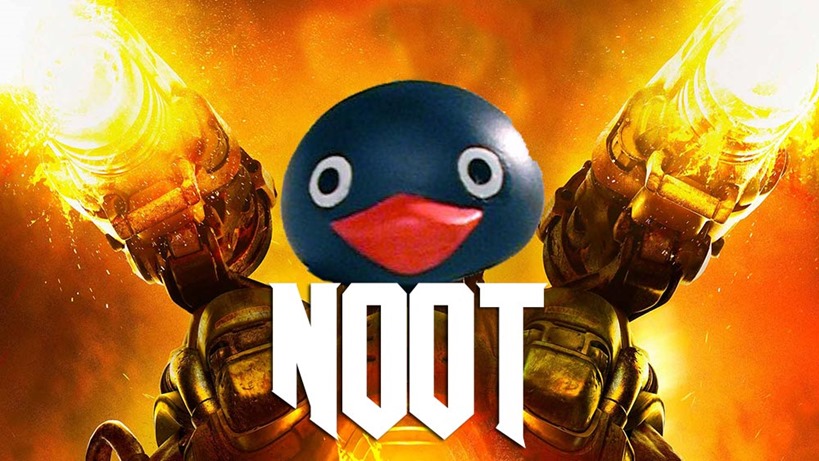 DOOM. Easily the best use of that word since Invader Zim wrote songs about it, came this year with a reboot of id's genre-defining classic. I've told you before how DOOM is one of the most gruesomely satisfying experiences of this year, a visceral and fast-paced tour de force of shotguns and skulls being stomped on. The multiplayer however? That's a bit more divisive with fans lately.
Now, I quite like the DOOM multiplayer the way it is. It's old school, quick and terrific with the weapon selection. A lot of fans however, hate the guts out of the DOOM multiplayer, bemoaning the retro feel and the lack of some features. And possibly all that rampant cheating occurring on PC right now, something that happens obscenely often. Developer id software is looking into all that, as they take control of this side of the game away from the hired help of Certain Affinity who crafted the multiplayer for them.
"We worked with Certain Affinity through the launch of the game and really appreciate their contributions and effort on the game," director Marty Stratton said Eurogamer, explaining how id can now focus more time and resources on multiplayer.

There's certainly no lack of commitment to Doom as a multiplayer game on our side. We are already working on private matches with custom game settings and expect to include that in a free update this summer.
The PC version of the DOOM alpha had access to these custom games, which included bots and private matches. Features which were absent from the final game, "developer tools" that Stratton said are in the works for more custom game options. While id doesn't have privately-hosted matches in the pipeline however, as they preferred a dedicated server solution instead.
Free and paid DLC is still coming, although id was quiet when pressed for details. "We know that talk will only go so far with players and hope that our actions this year continue to give players across every component of the game–multiplayer, single-player and SnapMap–more and more reasons to continue playing and enjoying the game in whatever way they choose," Stratton said.
Last Updated: June 10, 2016