Whether or not eSports belong along \side traditional sports is still a widely (and hotly!) debated topic. Some feel it breaks tradition from sports which celebrate the more physical achievements of mankind, as opposed to cerebral brilliance. There's no doubt that some traditional sports take an immense amount of strategy to perfect, but the disparity between the two is big enough to warrant criticism from a global audience. This topic has been up for discussion many times over the past few years, and one organization is pushing to bring eSports to the Olympics.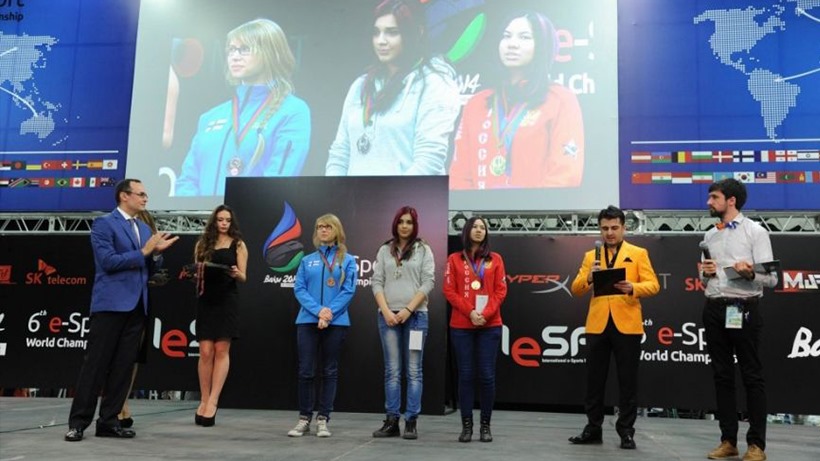 The International eSports Federation (IeSF) is not a popular organization in South Africa. Many feel their tournaments are irrelevant when looking at the privatized competitions pushing millions of dollars, and others see no need for an international organization pushing countries to compete. This is perhaps a bigger underlying issue as to why eSports as an Olympic Sport would not be well supported. In essence fans aren't even that set on it. However, this is not stopping IeSF President Jun Byung-hun from pushing for the addition.
"The IeSF has been working with its membership countries to solidify the status of e-sports, alongside other sporting events like baseball and football. Our biggest goal is to secure membership on the International Olympic Committee (IOC) to make e-sports an official Olympic event, he said in an interview with the Korea Times.
The IeSF are taking all the necessary steps which include testing for the use of drugs in accordance with the World Anti-Doping Agency, but it's not an easy process. This year alone the eSports industry has grabbed the eye of major news, televisions, and sporting organizations with a large influence from celebrities within the sporting world.
"World-renowned media outlets and platforms like Yahoo, ESPN, YouTube and Naver are expanding their investments in the esports business. Even famous European football clubs such as Manchester United, Paris Saint-Germain and Valencia and famous names in the sports scene like Shaquille O'Neal are trying to join this business."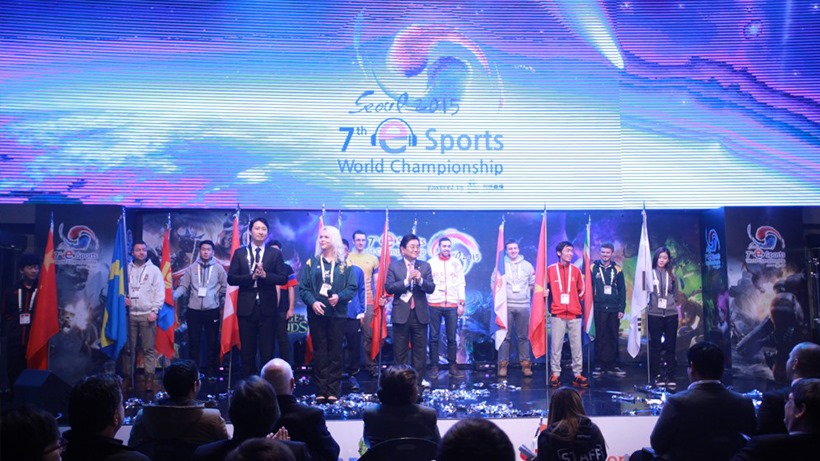 Privatized organizations and tournament dominate eSports, and the annual IeSF World Championships rarely match other tournaments in skill and production. I'm not saying it's something that we should disregard completely, but the fact remains that these privately run tournaments are still leagues ahead of an International tournament such as presented by the IeSF.
Trying to be too much like traditional sports is a double-edge sword. The best players in the world would much rather represent their respective organization as opposed to representing their countries in the Olympics. Yes, there are major benefits for being an Olympian, but the eSports world is just not ready. One event every four years won't hurt, but the many other major competitions which will be happening at the same time would cause not only a contractual issue, but could see teams lose some of their best players for a major tournament.
It works in traditional sports because there are set calendars and obligations to represent your country. This is not a major concern for eSports because the yearly schedule is inconsistent and new tournaments pop up all the time. In conclusion, I feel it would aid the growing industry, but honestly don't see it happening. The only way it becomes possible is if the Olympic Committee "sell out" to eSports, knowing that it's an extremely lucrative industry.  eSports does have a large millennial following, and brings in millions of viewers, but I don't see it sitting too well with traditional sporting fans.
Like esports?
Check out esports central
Last Updated: November 2, 2016