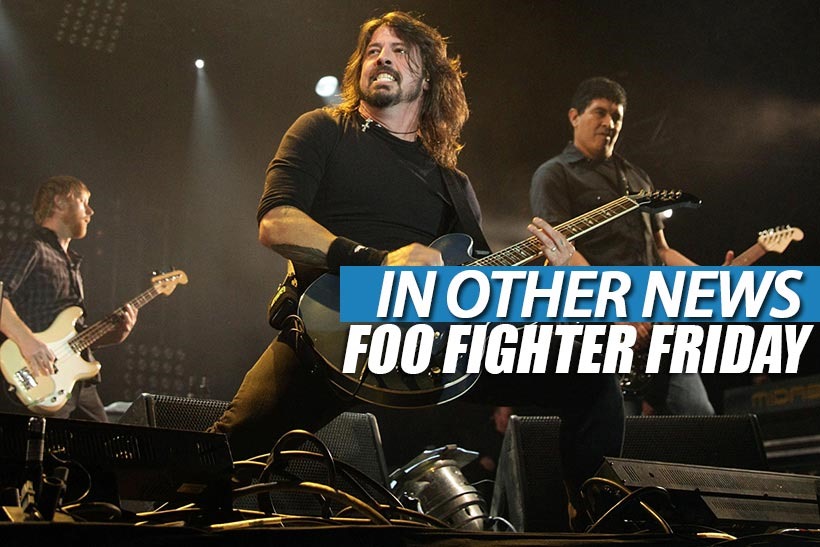 Once a week, I allow myself to have a chocolate. A delicious, mouth-watering slab of cocoa farmed by the finest exploited third-world hands possible. This week, it's a taste of the Milo chocolate, a sweet treat that can't be beat as I rub it all over my body and savour the flavour. Oh my, yeessss…
In Other News: XCOM will cost ya in Oz, no Three-Dog in Fallout 4, the FIFA 16 will rock you and this Furiosa cosplay is so shiny, so chrome.
Here's the news that we didn't post today, because we were too busy realising that Dave Grohl looks a lot like the drummer from Nirvana.
News
XCOM: Enemy Unknown free on Steam this weekend, on sale for 75% off
The multiple award-winning 80 Days is coming to PC with a major content update
Full FIFA 16 soundtrack revealed
Bad news Australia: XCOM 2 is $127 to pre-order on Steam
Three-Dog's not in Fallout 4 after all
$3m worth of Infinity Blade assets now free to UE4 developers
Digimon World: Next Order's got some new screenshots
Everybody's Gone to the Rapture claims another charts No.1
Stuff
Tales from the Borderlands is the closest we have to a great video game movie
Perfect Mad Max cosplay is more accurate than the movie
Forza Motorsport 6 takes us back to the series' heyday
The triumphant (digital) return of a Sega legend
Videos
Skyforge – Hostile territories trailer
SOMA – Environments trailer
What's on at The Movies
LET THEM FIGHT! King Kong and Godzilla will throw down once again
We review VACATION – Half funny, half feces
Movies out Today: 11 September 2015
Oscar Isaac is looking much better in X-MEN: APOCALYPSE
MARVEL'S JESSICA JONES gets a premiere date and teaser trailer
Director Zack Snyder talks about building the mythology of the DCU in BATMAN V SUPERMAN
Get UNDER THE INFLUENCE with this trailer for the new Keith Richards documentary
Last Updated: September 11, 2015