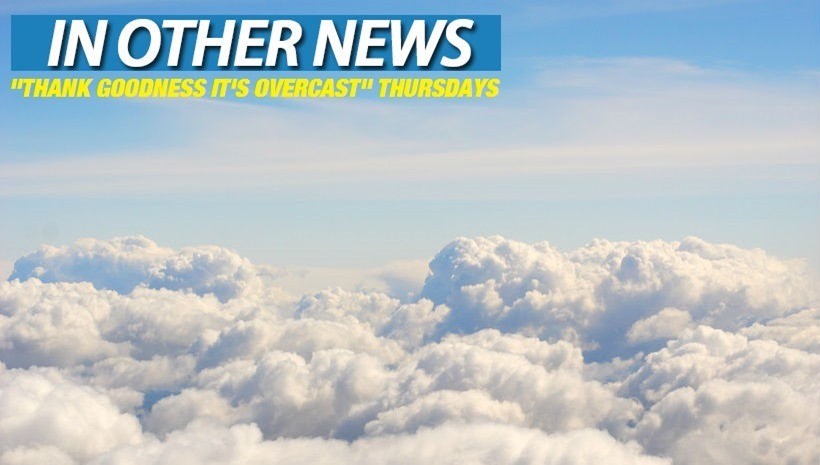 We've been drowning in heat the past few days, but today, a cool cover of clouds has descended over Johannesburg. Hooray! Now if they could just go ahead and rain for a few days solid, that'd be great…
In Other News: Impossible Creatures has come to Steam, Japan has some handsome chips, the mega yarn Yoshi Amiibo is huge, and a brief history of Uncharted.
Here's all the news we didn't post today because we were too busy making magic happen with our unboxing videos.
News
Guitar Hero Live – six new Premium Sets dropping this week
Impossible Creatures finally releases on Steam, 13 years after being announced
Square Enix's Free-To-Play Spelunker World Available Today
Telltale says you'll want to replay the Game of Thrones finale
Stuff
In Japan, There Are 'Handsome Man' Potato Chips
Wear a cat on your head in Metal Gear Online
The Mega Yarn Yoshi Amiibo Side-By-Side With The Other Yoshi Amiibos
More Fallout 4-themed Nuka Cola Quantum may be on the way
Videos
Fallout 4 fans can still get their own Pip-Boy 3D printed
Unreal Tournament dev video gives you a look at Capture the Flag level Titan Pass
The Complete History of Uncharted – A Brief History
What's on @ The Movies?
It's Donnie Yen vs Mike Tyson in the first trailer for IP MAN 3!
THE WALKING DEAD casts Jeffrey Dean Morgan as villain Negan
Damon Lindelof explains why he cut most ALIEN references from PROMETHEUS
There is no limit to what desperate men will do in this new trailer for TRIPLE 9
ANT-MAN director talks big about next movie
Model: Clouds
(Header)
Last Updated: November 12, 2015