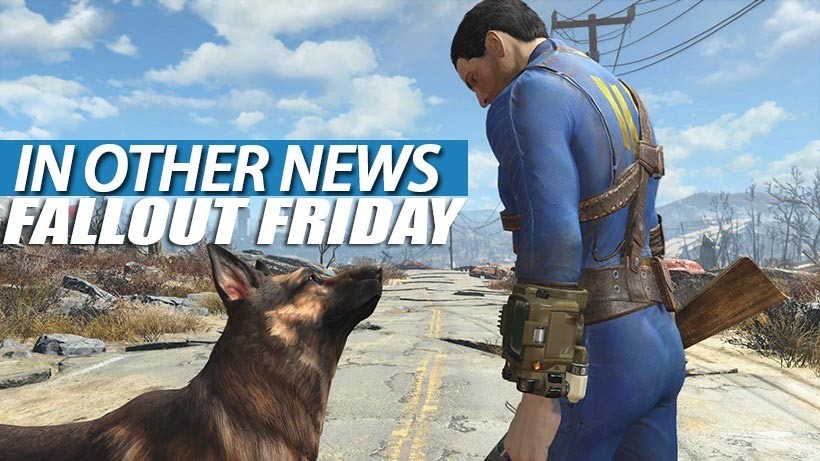 I've got ideas man. Great ideas. Like getting Konami to make branded public urinals, so that someone else could piss all over the Metal Gear Solid franchise for once. Or gun control laws where the price of bullets are jacked up to an absurd degree so that nobody has to worry about violence getting out of control.
But dammit, the world isn't ready for my revolutionary brand of thinking…yet. But one day, people will see that I had some grand ideas. Ideas that could have saved the planet. I'll be like the Nicolas Cage of ideas! My time is coming!
In Other News: No Revenge plans for Burnout, Batman isn't in the Crossfire, The Witness will have voices aplenty and Primal Carnage gets a date.
Here's the news that we didn't post today, because having your relationship ended over too many video games is a ridiculous thing to Fallout 4.
News
Criterion has "no plans" to bring Burnout Revenge to Xbox One backwards compatibility
PS4 and Xbox One Resident Evil 6 appears at Korean rating board
Japanese-made favourites return in Humble Weekly Bundle
SLI and Crossfire support ruled out for PC's Batman: Arkham Knight
Primal Carnage: Extinction EU/AUS release date confirmed
Geforce drivers live for Syndicate and Overwatch
Lightning Returns is coming to Steam on December 10
The Witness won't have distracting music, but it will have voice acting
Stuff
Knights of a rusted future
I wore the Fallout 4 Pip-Boy for a week
Look inside some classic Nintendo controllers
Yo-Kai Watch probably isn't a Pokémon killer
Videos
Just Cause 3 – Kasabian trailer
Paragon – Sparrow reveal trailer
The Crew: Wild Run – Launch trailer
What's on at The Movies
This trailer for MIDNIGHT SPECIAL is like a feeling
Peter Jackson: "I didn't know what the hell I was doing" with THE HOBBIT
WIN two tickets to THE LAST WITCH HUNTER screening!
Movies out Today: 20 November 2015
First look at Dwayne Johnson and Kevin Hart in CENTRAL INTELLIGENCE!
The first AGENT CARTER season 2 teaser trailer is fantastic!
We review THE HUNGER GAMES: MOCKINGJAY – PART 2 – Sombre but satisfying series finale
Last Updated: November 20, 2015