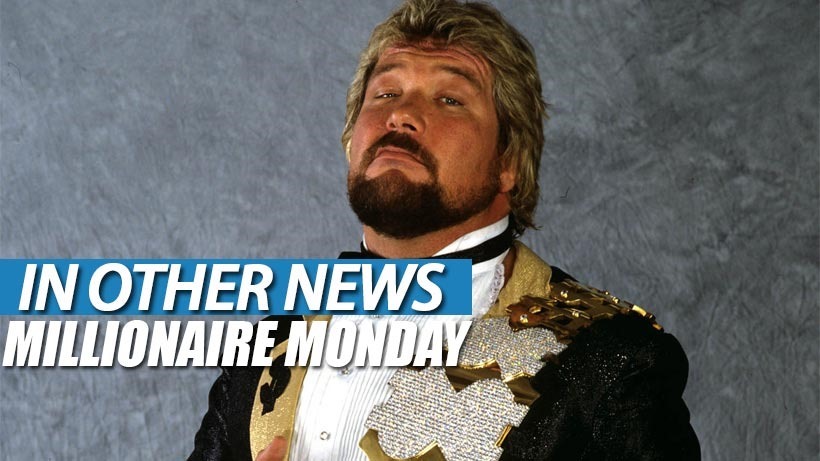 The Big Bont Diaries, entry 237: Lazygamer has fallen. The world is in turmoil. Nations are now massive sandpits where ideologies are out of control, and video game news outlets are prohibited. But I will not rest after the destruction of Lazygamer's Mother Base.
Outer Lazygamer shall be formed, a nation where no vidja garmez jernalist is ever forced to review one of those f***ing mobile games again, where older veterans can create content without needing to release daily YouTube videos in order to stay relevant.
And I shall lead my people into that glorious future as the biggest of bosses, the Big Bont. Just as soon as I figure out how to compensate for my lack of peripheral vision when I wear this stupid eye-patch to my cement my authority.
In Other News: Redesigning Solitaire, get to know the story behind SOMA (SIES!), Sonic is back in the rarest of games and King of Fighters is back next year.
Here's the news that we didn't post today, because everybody has a price for the Million Dollar Man and mine just happens to be a box of Orios. What?
News
Xbox boss expects PS4 price cut next month
Stick the kettle on: Caffeine's first episode out in October
Hyrule Warriors Legends' 3D mode will only work on the new 3DS
Streaming Rust just got safer with new Streamer Mode
Age of Mythology is getting a new expansion – Tale of the Dragon
Destiny: The Taken King crowned No.1 in the UK
Mass Effect lead writer Drew Karpyshyn is back at BioWare
King of Fighters XIV announced for PS4 release in 2016
Stuff
Redesigning the world's most-played PC game
Super-rare Sonic The Hedgehog, once thought lost, is now playable
How to cheaply upgrade your PS4 to 2TB
Great shot GTA V truck, that was one in a million
Videos
Shovel Knight: Plague of Shadows – Launch trailer
SOMA – Story trailer
The Incredible Adventures of Van Helsing: Final Cut – Features trailer
What's on at The Movies
Blu Ray release of STAR WARS original trilogy theatrical cut rumoured again!
Is Warner Bros. making a BLUE BEETLE/BOOSTER GOLD buddy comedy film?
All hail the Pope in this trailer for HEIST
And your 2015 Emmy award winners are…
THE ISLAND OF DOCTOR MOREAU may return as a TV series
Monday Box Office Report – Get scorched
RESIDENT EVIL: THE FINAL CHAPTER starts production, full synopsis and cast list revealed
Last Updated: September 21, 2015