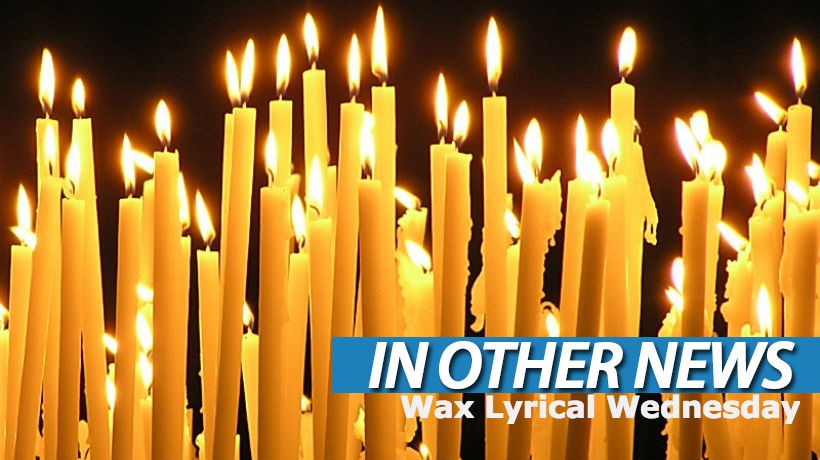 I have concluded that meetings are like a vortex for time and productivity. No, seriously, I went into a meeting at 12:30 this afternoon and when I came out, my baby had been born, grown up and married off already. Ban all meetings I tell you, ban this sick filth.
In Other News: EA Access gives 10 hours of Battlefront, Pachter keeps saying things but no one is listening and please go back our Porra in the 94.7 cycle challenge for a good cause.
Here's the news we didn't post today because we were too busy figuring out horribly graphic ways to message each other with emojis.
News
You can now buy PSN avatars on PlayStation 4
Star Wars Battlefront's EA Access Trial offers 10 hours of gameplay
Why everyone thinks Blizzard's Overwatch is coming to console
New Kingdom Hearts 3 Screenshot Features Obscure Toy Story Reference
Stuff
Konami shutters Los Angeles studio
Activision got King "cheaply" – Pachter
Analysis: Sony continues to widen its console sales lead over Microsoft
Matthew & Leigh-Ann ride for Children with cancer
Vidja
Why Toy Story Is Secretly Terrifying – Obsessive Pop Culture Disorder
RISE OF THE TOMB RAIDER – Preview
New In-ear Stereo Headset for PS4
The Movies
Check out the awesome first video footage and new images for WARCRAFT!
We Review Bridge Of Spies – Solidly Engaging Cold War Drama
I am going to turn you into kung fu masters in this trailer for KUNG FU PANDA 3
Midweek Movie Mouth-off: Do you even watch horrors on Halloween?
SA's Weekend Top 10: fear and loathing in Never Never Land
HIS DARK MATERIALS getting a BBC TV series adaptation
Paul Rudd, Alexander Skarsgaard to lead Duncan Jones' long gestating MUTE
Last Updated: November 4, 2015