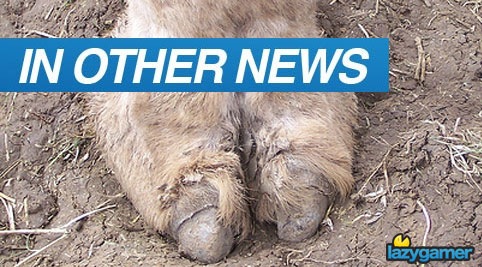 Holy Smokes! Is it Friday already? That means we're about to head in to what will be the last weekend of the rather phenomenal World Cup. Who are you supporting? I have no particular allegiance to either, so I'll be supporting whichever has the hottest fans. right now? The Netherlands is winning.
To offset the inevitable depressions that many of you will experience once it's all done and dusted, I'm using the raunchiest header image ever posted on Lazygamer. That regular T&A stuff just won't suffice today.
Here's the news we didn't post because we're too busy thinking about camel toe.
Play
Doodle God (Via OneLargePrawn)
Forum
Netherlands vs Spain – Which has the hottest ladies?
News
Borderlands Getting a GOTY Edition?
Dead Rising 2 Gets Viral Site
Stuff
Twilight for guys (NSFW)
Quitting World Of Warcraft after 5 years
Epic Win : Making chores fun [iPhone]
25 Things You (Probably) Didn't Know About SEGA
Amazing super Mario Bros Graffiti Speed run
Videos
Killzone 3 Air Raid
Fable 3 Combat Gameplay
Gran Turismo 5 Visual Effects Trailer
Last Updated: July 9, 2010