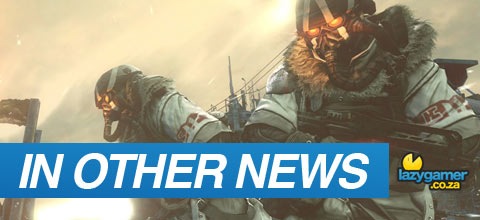 Killzone 3 is getting so much attention on the web today that I'm actually going to give it its very own category in this post.
Even better, today I had the idea of looking up Batman Arkham Asylum 3D anaglyph videos and lo and behold I found them, so if you have some of those red and blue glasses, put them on and check the video I posted.
Here's your other news for the day.
Killzone 3
Guerilla breakes silence on "that Killzone 2 trailer"
Killzone 3 "a bit late to move PS3's" – says Pachter
Killzone 3 will not have f@#$loads of swearing anymore
Guerilla want Killzone 3 to beat Uncharted 2 and GoW III on a technical level
3D "a fantastic way to immerse yourself" in Killzone 3 – says Guerilla
Uh oh, another game that uses all of the PS3's power
News
Blur PC vs Xbox 360 vs PS3 comparison
Google Pac-Man destroys hours of work
Super Street Fighter IV beauty pack hits this week
Stuff
Witcher 2 screenshots
Google launces permanent playable Pac-Man page
Videos
Batman Arkham Asylum in 3D – Anaglyph (red/blue) glasses required
UFC Undisputed 2010 Brock Lesnar gameplay
Blur One on One tutorial video
Last Updated: May 25, 2010