Did you stick to your Steam diet over the latest summer sale and avoid padding that backlog even further? Let's test you even further with the latest offering from Indiegala.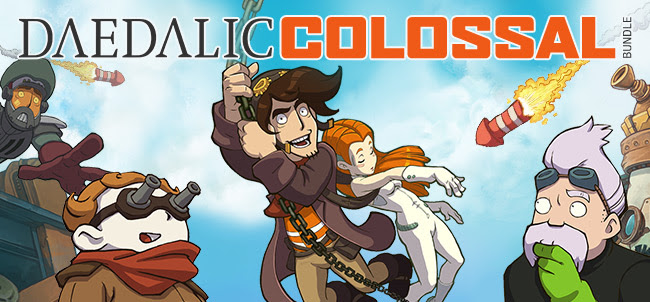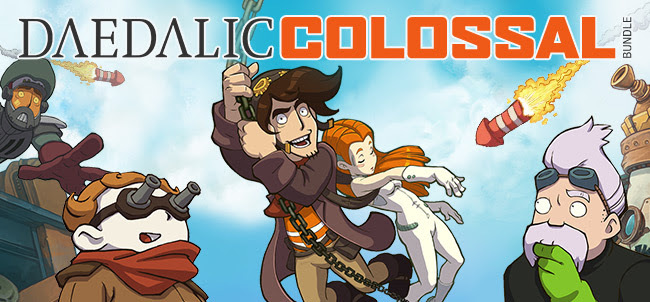 The Daedalic Colossal Bundle has some top quality point 'n click adventures for your gaming pleasure, headlined by the first three games in their humourous Deponia series. Not content with just offering you adventures, there's also a bizarre shoot 'em up, a turn-based strategy RPG, a weapon shop sim starring potatoes, and a side-scrolling trading RPG set in the Arabian Peninsula. Let's take a look!
A single George Washington, or $1, will earn you the following three games:
Deponia – the first game in Daedalic's best-selling whacky adventure series about the adventures of Rufus, a young man from a poor part of town. The trash heap, to be precise.
Shooting Stars – a pixel-art shoot 'em up that sees you saving the world from evil aliens disguised as celebrities with amazing weapons like rainbow lasers and freedom sheep.
1954: Altatraz – a mature point 'n click adventure with two protagonists and multiple endings based on your decisions.
Pony up $3 for the second tier and you'll receive the following six titles in addition to those above:
But wait, there's more! The third and final tier will set you back $5 and includes the following additional items:
All that for a lousy $5? If you're a fan of adventure games there's a tonne of content here for your enjoyment. Throw in the other intriguing titles and this one looks like a no-brainer. I've always been tempted by the Deponia games, but I'm really intrigued by the concept of selling custom weapons to potato heroes for some reason.
Last Updated: July 11, 2017