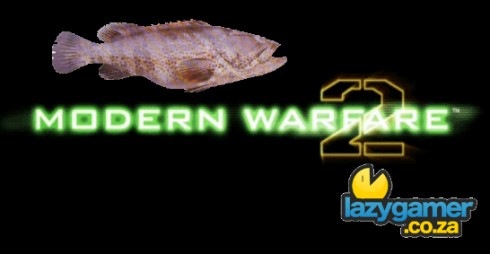 Yes that issue is back in the spotlight again, first we were told to anticipate Call of Duty Modern Warfare 2, then we were told to expect Modern Warfare 2 and now… well now it depends on what type of gamer you are.
The lucky guys over at Kotaku were invited to a private screening of Modern Warfare 2 in a Manhattan skyscraper recently and one of the obvious questions that was asked was for Infinity Ward to explain the COD issue.
And in my humble opinion the explanation confirms exactly what we have been saying here at Lazygamer.
According to Robert Bowling, community manager over at Infinity Ward, the Call of Duty Moniker is making a return but only on the standard MW2 packaging. The limited edition and prestige edition packaging does not include the COD brand and currently we are not going to be seeing it ingame either.
So what does this mean? This means that Activision or Infinity Ward have done some market research and realised that a large portion of the normal gaming market didn't know that Modern Warfare 2 was a COD title.
But seeing that they still want Modern Warfare to branch out as it's own IP they have decided to compromise and brand the common version with the COD title and the hardcore titles have left it off as it isn't required. Makes sense to me.
I also want to get something else straight here, I don't think Activision is acting like Lucifer by trying to branch out and get a new IP to make more money with. I don't feel slighted or offended by it at all, the only thing that gets me a little worked up is that Activision changed their stance and tried to back-date it to say it was always going to be like that.
Don't treat us like idiots, we are going to buy MW2 no matter what you call it and you know it so just be honest with us.
Source: Kotaku
Last Updated: July 17, 2009