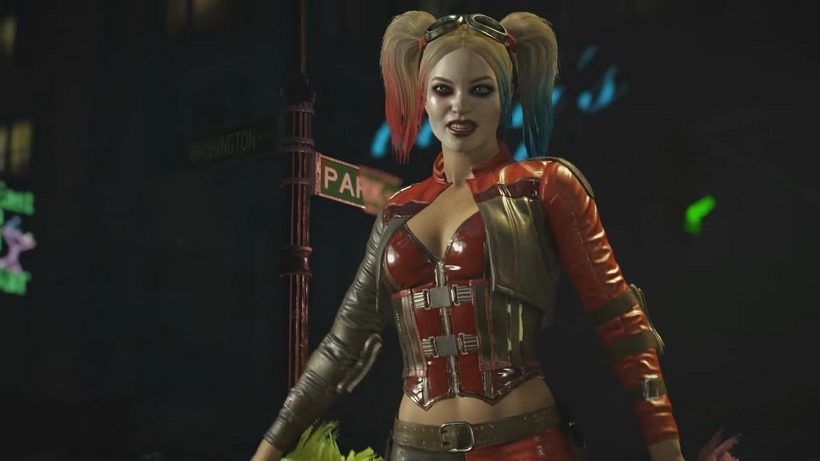 NetherRealm may have made a name for themselves with a big reboot of Mortal Kombat and last year's Mortal Kombat X sequel, but the best fighting game to come out of that developer's library doesn't involve copious amounts of blood and gore. 2013's Injustice Gods Among Us felt like the bastard child of Mortal Kombat and Street Fighter, a  fighter that hit the sweet spot between those two franchises to deliver an epic superhero beatdown years before Chris Evans was dropping an aircraft on Iron Man in a civil dispute.
With a sequel on the way, NetherRealm is also attempting to throw a skyscraper-sized spanner into the entire fighting game genre as well, with a Gear system that tells the idea of fighting game balance to go throw itself into the nearest star. So how does Injustice 2 handle then with that shiny new Gear System?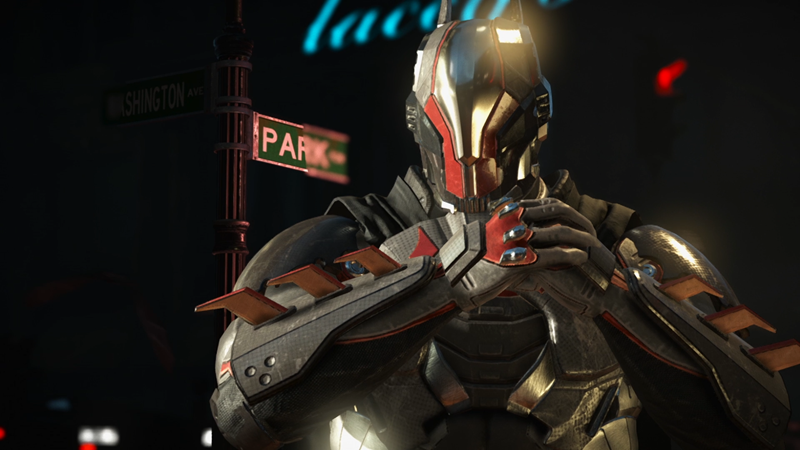 Well, at first glance it really is just more of the same. Same bat-combos, same style of play but with a sharper and more focused core supporting all of it. What has changed significantly are the visuals, as the Mortal Kombat X engine that powers Injustice 2 looks pretty damn good as it renders the likes of Gorilla Grodd and Atrocitus tearing each other apart.
But that's not nearly enough, is it? Players need more than just a fancy reskin and a few new characters. And that's why Injustice 2 looks like it's putting all of its eggs into the Gear System basket. It's something that I find interesting, both on a cosmetic and technical level. You look at the most popular games these days, and they're built around a core idea of making the player feel as special and as unique as possible.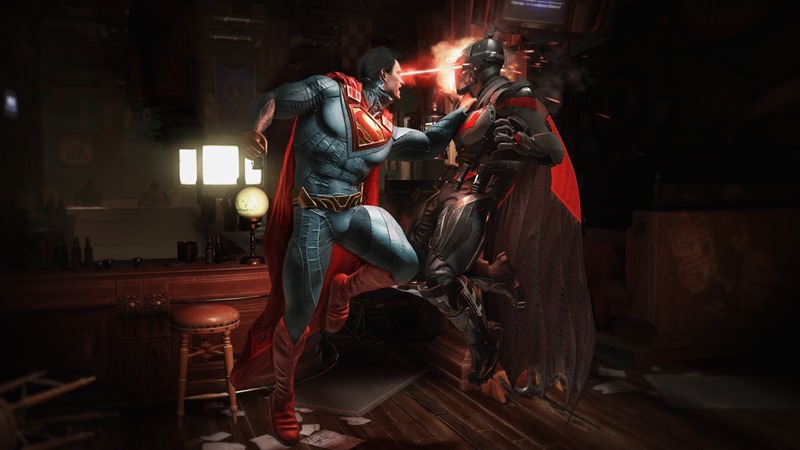 Injustice 2 is essentially becoming an RPG fighter with the Gear System in place, as each unlock provides some form of boost or perk. At rAge, we got to see this system in-depth as players can tinker around with it and collect gear for five different parts of your physique. Head, arms, torso and legs all had slots for this, with gear variety ranging from common to legendary.
Purely on a cosmetic level, the end results look staggering. A regular Batman in his usual batsuit looks cool, but twenty levels of upgrades down the line and you've got a Dark Knight decked out in armour that Tony Stark would be jealous of. On a technical level? The Gear System definitely feels like something for the purists. From what I saw, improvements were in the single digits as players dealt attacks that did just that bit more damage or moved that much quicker.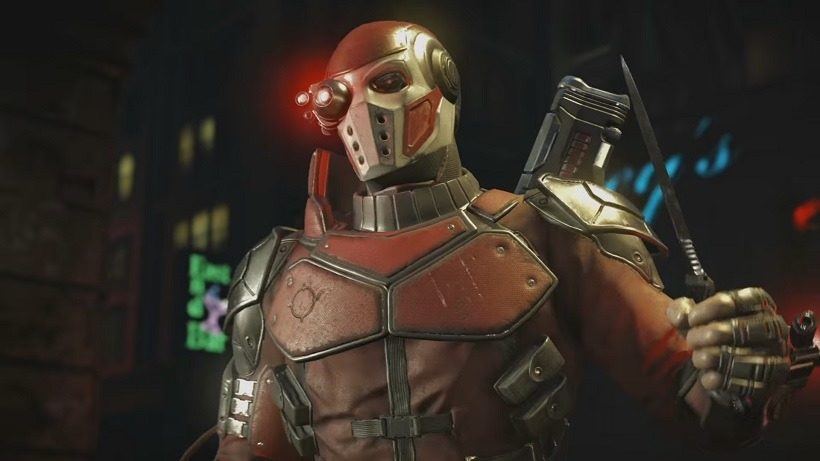 Thing is, it's still early days here. Balancing thousands and thousands of gear for dozens of characters must be an absolute nightmare for the Injustice 2 team. Finding that fine line between risk and reward is where Injustice 2 is going to need to focus if it sells itself on this Gear System, but it's an interesting idea. You're going to have a casual fanbase who'll stick around for a few hours in Injustice 2, but it's the Gear System that'll keep the sequel alive, much like the variant kombat system did for Mortal Kombat X.
Also, Dave from SA Gamer is a vaping bastard who beat me 2-1 in a rematch from last year, and I'm pretty certain that he was injecting horse steroids between rounds into his thumbs, as that's the only logical explanation for how he managed to defeat me. But true to my word, I took my punishment in true Lazygamer style: Screaming and terrified.
Last Updated: October 10, 2016