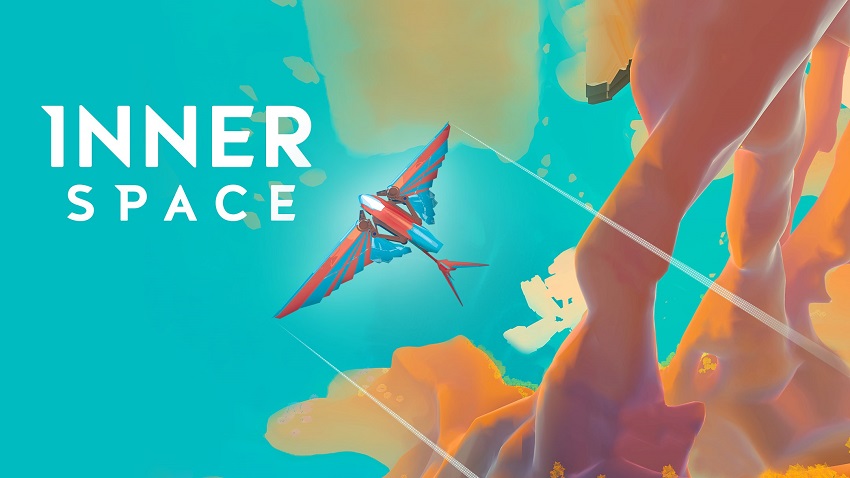 When I heard about InnerSpace, my immediate reaction was "Finally! An adaptation of the 1987 Dennis Quaid movie!" But then I checked the spelling and my hopes were dashed. Fortunately, InnerSpace is a really interesting looking indie game about exploring gorgeous and fantastic environments, and now it has a release date.
InnerSpace has been in the works at PolyKnight Games following a successful Kickstarter campaign in 2014. The game is billed as an "exploration flying game", and players are let loose in an aircraft to freely explore their otherwordly environments. The game takes place in the Inverse, a world made of inside-out planets, that is on the verge of ending. The player is essentially a cartographer who is out to map the Inverse and discover its secrets. Here's the most recent trippy, totally chill, trailer.
In case you didn't watch it, InnerSpace features a gorgeous graphical style built of vibrant and warm colours. Given that the environments are inverted planets, players can expect the physics to be rather wonky and experience gravity that pulls outwards. Each planet is also surrounded by water, and your aircraft can toggle between flight and diving modes to explore air and sea.
While flying and diving, players will explore the ruins of various civilisations dotted around the planets. Besides discovering technology to upgrade their craft, relics detailing the history and lives of these long-gone people can be uncovered. PolyKnight promises that these tie into a player-driven narrative, that can be uncovered or ignored at will. Another compelling feature that wasn't detailed much is that each planet also has a deity wandering around, and these massive and otherworldly creatures can be interacted with in some manner.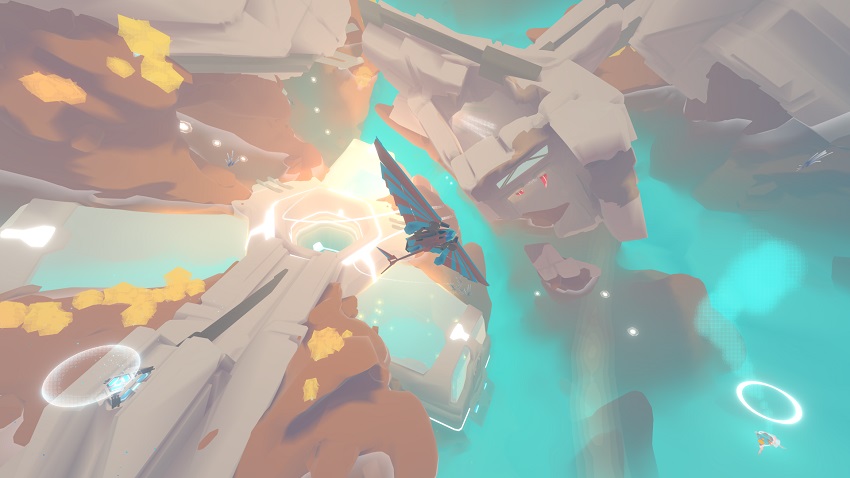 InnerSpace has been delayed several times since 2014, but now has a concrete release date. Expect to take to the subterranean skies on Switch, Steam, PS4, and Xbox One on 18 January 2018.
Last Updated: December 15, 2017