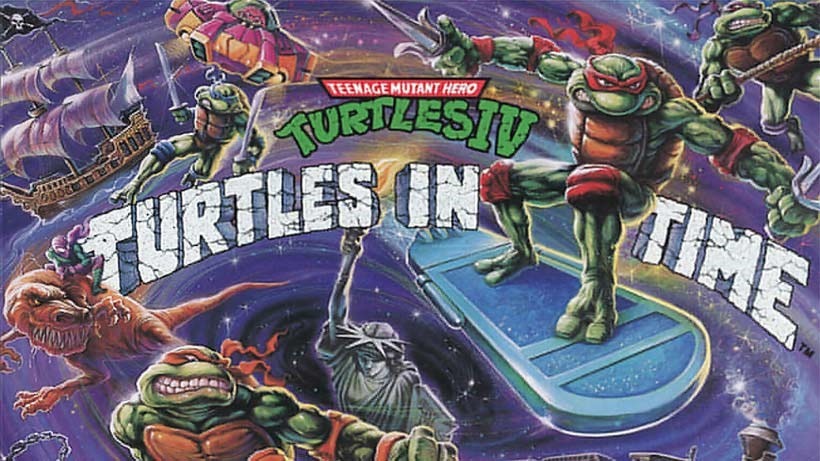 If you've ever held a video game controller in your hands, you've probably played at least one Teenage Mutant Ninja Turtles game in your life. Maybe you played the very first NES version, a game whose sole battle strategy was to shove Donatello's stick up the nearby madness that was being vomited on your screen by a staff of developers who had clearly been snorting mutagen cocaine.
Maybe you played one of Ubisoft's recent half-shell games or the 2014 Activision published title based on the massively excellent Nicklelodeon cartoon series. Hell, maybe you lost several hundred bucks on a TMNT slot machine that left you broke and starving for a month and I'm not judging you. But let's get one thing straight: The best Teenage Mutant Ninja Turtles game wasn't found in your home. It was found on the streets. In an arcade next to them.
And it had more wibbly wobblyness than the godawful plot to that one Ninja Turtles film where they were stuck in feudal Japan.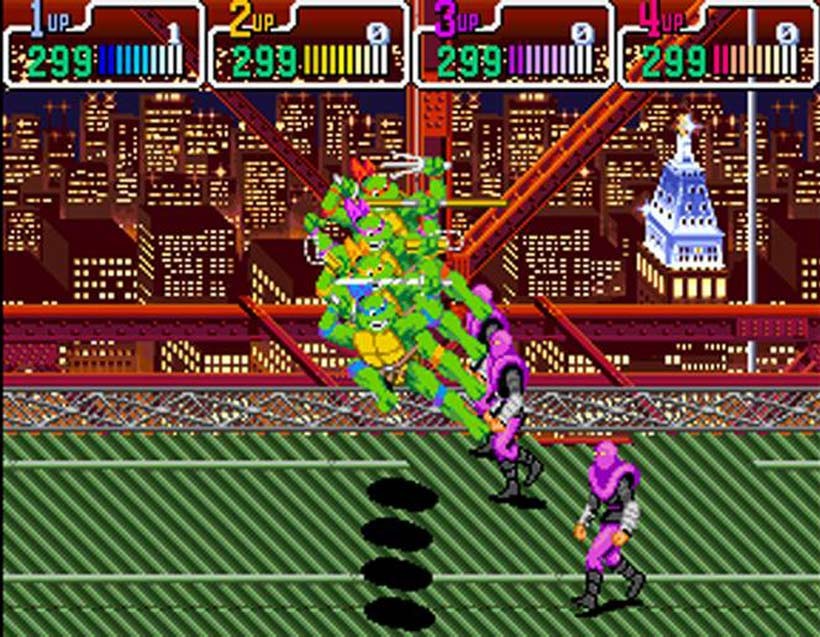 That specific arcade cabinet, was Teenage Mutant Ninja Turtles: Turtles In Time. Now credit where credit is due, because the 1991 machine was a sequel to the 1989 original game. That Teenage Mutant Ninja Turtles game had it all: Better animation, enemies who weren't based on acid trips and four-player co-op if you could haul three of your buddies in.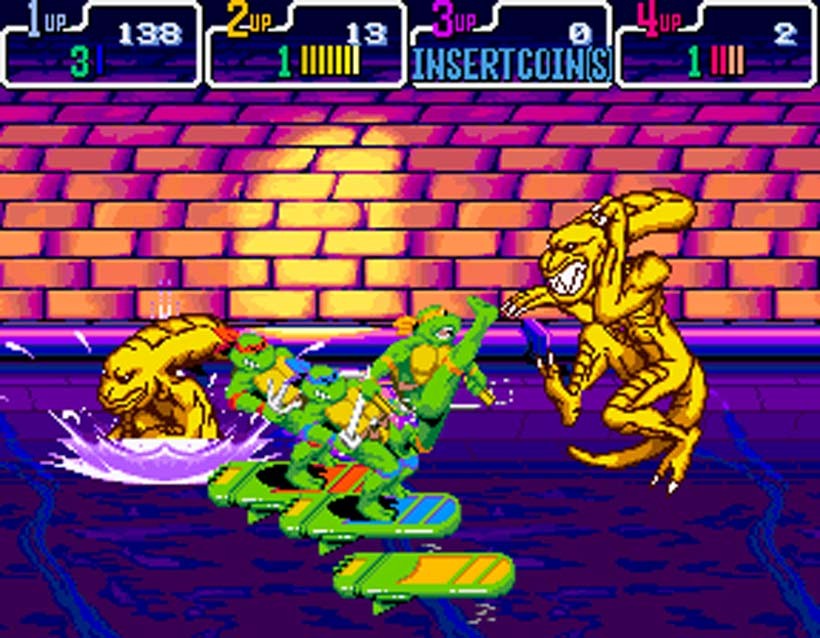 That first arcade stand set the benchmark. Turtles In Time ninja-hopped over it and then some. Everything about Turtles In Time was just better. Smoother animations, controls that actually made you feel like a Shinobi abomination to several religions, crisp audio which you could actually comprehend and some toight level design. If you haven't battle Foot Clan ninjas while on top of a speeding hoverboard with your pals at midnight, you haven't lived.
Hell, how many games even start off with your arch-nemesis stealing the actual Statue of Liberty? That's how stupidly fantastic Turtles in Time was. The actual arcade cabinet was also pretty funky. Just look at it, via GamesDbase:
Turtles In Time would eventually make it onto the SNES with a new title, albeit in a severly handicapped form that was missing most of the arcade magic. Ubisoft saved it many years later, in 2009's Teenage Mutant Ninja Turtles: Turtles in Time Re-Shelled. New assets were created, the 2003 cartoon cast voiced the turtles and extra content was thrown at players. Nothing beats the original feeling of playing it in an arcade, but Ubisoft came damn close with their revival.
Last Updated: February 17, 2016