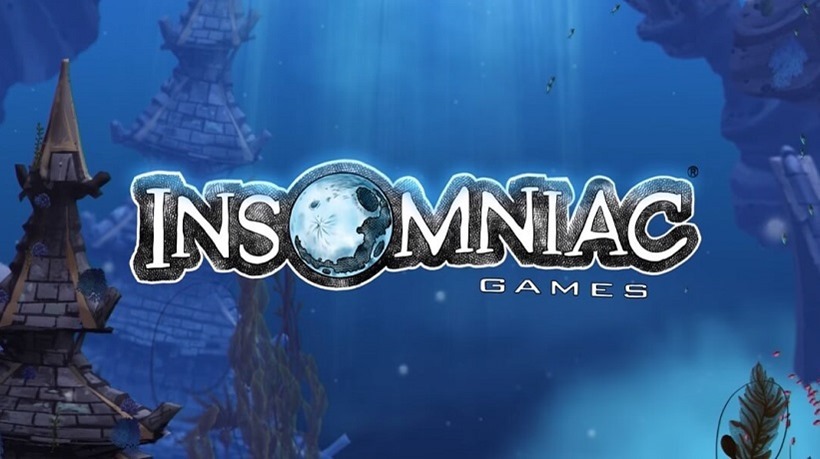 Insomniac Games has a lot of their plate at the moment. While they're not working on Ratchet and Clank for PS4, they've got their hands busy with Edge of Nowhere – an Oculus Rift third-person adventure game that should be coming out just as soon. Seems as though they don't think they're busy enough, with the studio teasing a brand new reveal for a brand new IP tomorrow. And it's got some serious underwater vibes.
In fact, that's the only real information this teaser offers, with the camera panning through a beautifully stylised ocean view all the way to the floor. It's a unique enough art direction which is in line with a lot of the work Insomniac does (they love experimenting in this field), with the words "Dive deeper" appearing ominously at the end. Last time I checked, 2K still had the rights to BioShock, so I doubt the secret we're being asked to uncover involves Rapture.
Insomniac Games has been hitting a lot of right notes this generation already, with the Xbox One exclusive Sunset Overdrive being a particularly standout hit and a great new IP. Since then Insomniac has been hard at work on Ratchet and Clank which looks equally spectacular, and surprised everyone with the announcement of a VR-only title. They're no longer that one studio that works for Sony, and I think it's giving them so much more breathing room to experiment. This latest teaser is just proof of that.
The teaser also doesn't brandish any marketing for PlayStation or Xbox, which means it might not end up being an exclusive either. Whether it ends up being a smaller side project or fully fledged AAA release has yet to be seen, but this short teaser has piqued my interest somewhat. Especially if it's all about underwater exploration of some kind.
I'm always down for that.
Last Updated: January 27, 2016