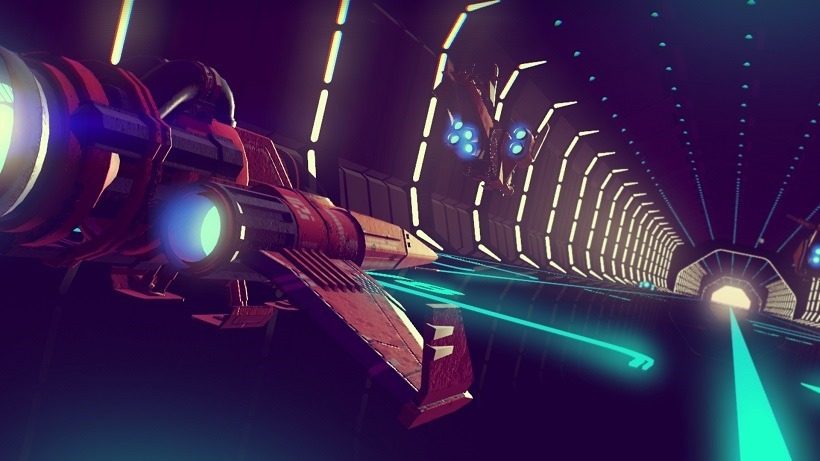 Update: The first experimental patch is now live for No Man's Sky, but you might not see it right away. According to GameInformer, here's how you can access it without having to wait for a patch roll-out:
Right-click on No Man's Sky in your Steam library
Go to the "Properties" option
Select the "Betas" tab
Type in the code "3xperimental" and then select the new option that will appear in the drop-down menu
With that done, you should get the following fixes according to Cogconnected:
Improved support for AMD CPUs
Fixes for framerate stuttering
Enables setting the max frames-per-second to 30 or 60
Fixes mouse jittering
Fixes crashes that occurred after Alt+tabbing out of the game
The game will now also notify you if you are running the game with an unsupported graphics card and disable the Gsync feature by default
Original story follows below, in which I mention the various bugs, Hello Games promising a fix and John McEnroe:
No Man's Sky! A breath-taking and technically impressive showcase of being given a universe to bugger around in with no direction at all! Glorious! At least it is, on PlayStation 4. Mostly.  On PC however, the game appears to be a complete mess. Crashes, bugs and various other performance issues aplenty are reportedly plaguing Hello Games' massive space-sim, with affected people being angrier than John McEnroe on a Swedish tennis court.
Faced with a gathering storm of people pulling a Michael Phelps Rio-face, Hello Games responded on Steam by saying "Whilst many people are enjoying No Man's Sky, we are tracking several issues, and we're working hard to resolve them as quickly as possible".
We're pulling an all nighter to get through as many issues as soon as possible. Please try to be nice 🙂
We have updated our support page with some common issues and workarounds http://www.no-mans-sky.com/2016/08/pc-support/
We have updated the auto response from support@hellogames.co.uk to help suggest common fixes, and help gather better info
We have filed tickets for everyone who has mailed support and are responding to them in turn.
We have gotten back to a lot of people already, who were trying to run the game significantly below min spec.
Additionally your bug reports have shown us a handful of key issues we are working to resolve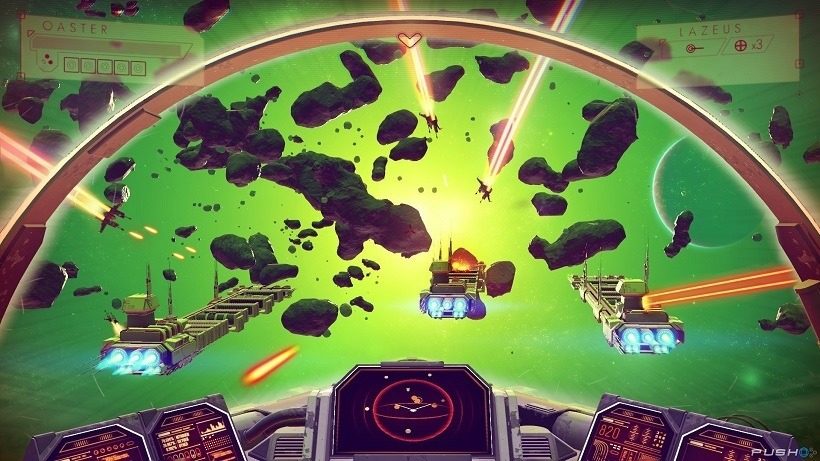 According to Hello Games, the three most common crashes can be attributed to:
Running the game with an Intel card. This is not supported
No Man's Sky is an OpenGL 4.5 game, and requires latest drivers on most cards, please update
VC++ Redist 2010 was not included by default. We have updated in a patch, please restart
To fix all of this, Hello Games say that they'll be creating an "experiment branch" for No Man's Sky to sort out the following problems:
Shader Cache issue – means that framerate is initially stuttering on some cards. Whilst it resolves itself over time (~1 hour of play), we will fix this issue in a patch.
SSE 4 – for CPUs that do not support SSE 4, it is causing the game to crash on boot (some of these area technically below min spec, but we don't want it to crash!)
Mouse controls jitter on foot – this caused by a combination of certain resolution and GFX card. A fix is in progress.
Rough stuff. The game isn't entirely perfect on PS4 either, as I can testify to having it randomly crash several times on my side as well. Which may or may not have something to do with a certain exploit I tested to see if I could double up on resources by pretending to be in a literal version of Suicide Squad.
Last Updated: August 15, 2016