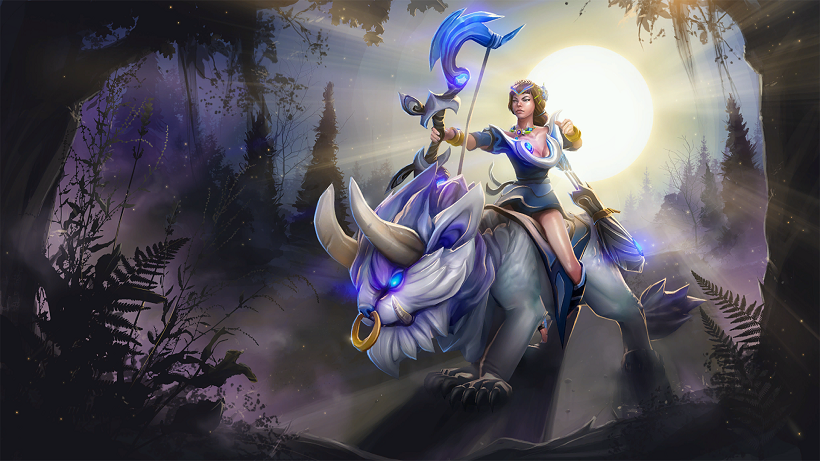 Last year, the Dota 2 community went all out and raised an unbelievable $18,429,613 for The International. That's a lot of money, and one damn tough act to follow! Still, I'm sure Valve are feeling confident that they can top that record breaking number, and if this year's Battle Pass is anything to go by, they just might.
Loaded with an exclusive haul of features and rewards, The International 2016 Battle Pass is here to shepherd the Dota summer season from the mayhem of the Majors to the climactic battle in Seattle. Battle Pass owners can increase their Battle Levels to earn additional Immortal Treasures and other rewards by completing Quests, winning Wagers, unlocking Community Goals, or purchasing Battle Level Bundles. 25% of all Battle Pass sales go directly to The International 2016 prize pool.
At time of writing, $2,598,974 has already been raised for this year's event. That number pales in comparison to last year's total, but keep in mind that there are still a good few months to go until the The International kicks off (August 8th – 11th) . This gives players ample time to decide if they're eager to cough up $9.99 to get started, or $26.99 for a quick boost to level 50, which includes a whack of extra goodies.
So what's up for grabs? Oh, plenty! We've got immortal treasures (I, II, and III again), a seasonal terrain, an evolving courier, taunts, quests, wagering, community quests, the obligatory arcana vote, and a whole lot more. I would put them all here for your viewing pleasure, but honestly, it's just too much. I'd recommend heading over to the official TI page instead, which shows the loot off in all its glory.
Are you eager to get your hands on it all? Admittedly, I have zero interest. I've left my Dota 2 days behind, so I will not be coughing up cash for the in-game rewards. What I will be doing for sure though, is watching The International when it arrives in August. That's one habit I don't think I'll be able to shake.
Last Updated: May 17, 2016