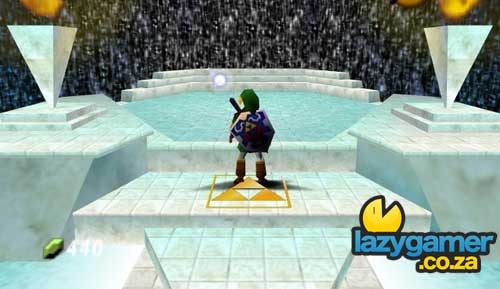 With all the negativity in the gaming news of late – punctuated by the Infinity Ward debacle, layoffs etc, it would be nice to actually get some thing a little more positive. Something to make you feel good.
Blind gamer Jordan Verner posted a few videos of himself playing the Legend of Zelda : Ocarina of Time – but he wanted more. He wanted to complete what is arguably one of the best videogames of all time.
And then an internet Samaritan, Roy Williams saw the videos.
Williams along with three other gamer friends took to playing different parts of the game, transcribing their actions as they went along.
"Every time we make a move, we roll, jump, do anything, we type down on the computer exactly what we're doing," said Williams.
Verner took the script and had his computer read it to him as he played though Link's greatest adventure. 2 years and more than 100,000 keystrokes, later, Jordan Verner was victorious – having defeated Ganon, the game's end boss.
"I felt great," said Jordan. "I felt strong. I felt like the sky's the limit."

"I'm glad everyone can see and learn from this that just because a person has a disability doesn't mean they can't do a normal thing, like play a video game," said Williams.
This is awesome. Not only because it's a great accomplishment in itself, but because every single human being deserves to beat Ocarina of time.
Source : Geekologie
[Thanks to Goose for the tip]
Last Updated: March 4, 2010