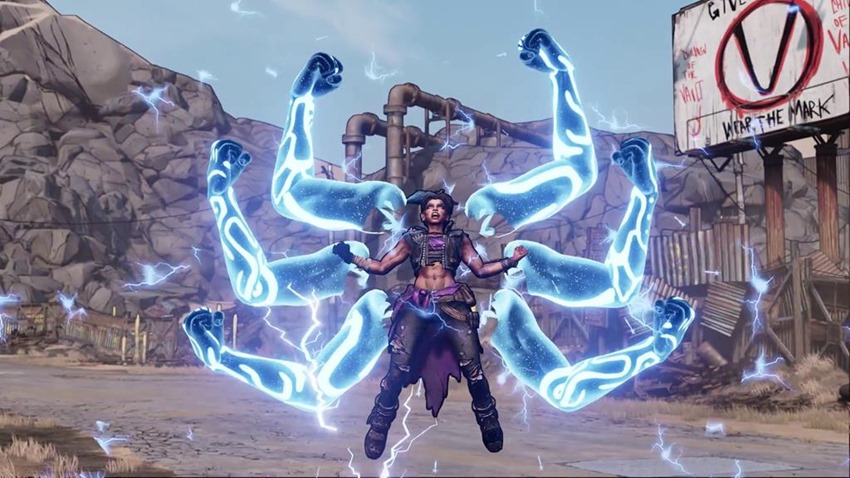 Paul Sage sits opposite me, his intense eyes staring at me from behind his glasses. Sage has worked on some of my favourite games which include the first two Borderlands, and he's on the verge of launching the long-awaited next mainline entry into the beloved franchise.
And he's also busy telling me about a guy stuck in a porta-potty.
"That's what's so cool about Borderlands. You can have serious moments that ground the whole experience in these heavy, dramatic sequences and 10 minutes later you'll be talking to a guy held inside a portable toilet by a rogue AI," the Gearbox creative director explained to me at Gamescom when I quizzed him on the tone of Borderlands 3.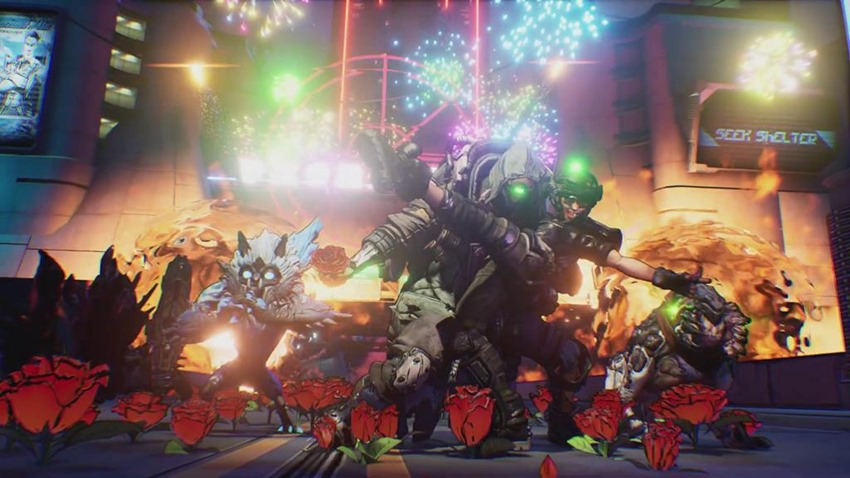 Genuine irreverence is what we use to describe Borderlands. We wanted to create worlds and characters that are human and relatable to the player but also so out there that you can't help but identify on some level with what they're experiencing.

I'm a huge fan of science fiction and I think one of the most important pillars of the genre is the human experience, how humans would respond to situations we can't even fathom. For some sci-fi stories, the result is horror, but we wanted to go the opposite direction. We wanted it to be funny.
By all accounts, it's something that shouldn't work, a whiplash in tone that many stories would buckle under, and that's something that really intrigues me. How is Borderlands able to juggle these absurd story beats and yet still maintain a really dignified, well-crafted narrative?
"It's all about that tension, right? Shooters, especially ones as chaotic as Borderlands, cause players to build up a lot of tension. The humour, the subversion of what to expect, is meant to diffuse that. It all comes back to characters you can't help but love even though they're so incredibly terrible," Sage said.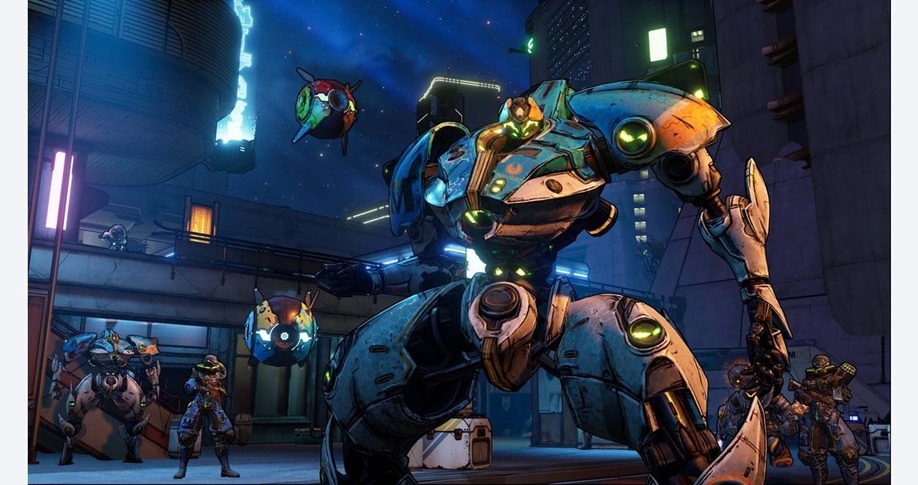 And with that, the introduction of the word "terrible", I have to shift gears. I ask about the Calypso Twins, the antagonists for Borderlands 3. For some, they're obnoxious youths with too much influence on a captivated audience, yet to Sage they're some of the people we see online everyday:
When we started working on the villains, we knew we wanted to do something that stood out from the usual mass of bad guys. So we were like, 'What if they're twins? That's cool. But what if they're Sirens?

Hey, that's even cooler. What if they started a cult? Even better. What if they started a cult through streaming? And the Calypso Twins were born.
Having seen them in action, what stands out to me the most about the Twins and that makes them such compelling villains isn't an empathetic backstory or relatable motivations; what makes them great villains is that they're just so easy to hate. "We all know someone like the Twins, right?", said Sage.
They're the obnoxious streamers that get all the attention for doing dumb stuff and adding nothing to the world. We hate them so much because we see them so often in the real world. Hey, I guess streamers and cults both call their fans "followers", right?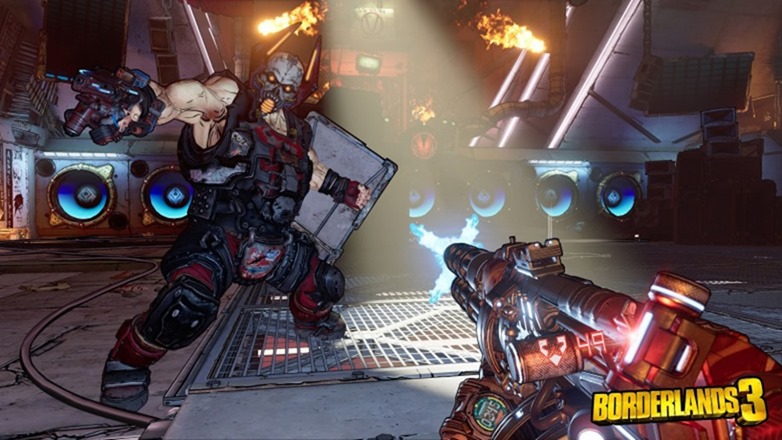 Which brought me back to Handsome Jack. One of the most iconic video game villains in recent history (and my personal favourite) I had to ask if the team was at all tempted to go back to that well. "Yeah, we did originally consider that. We knew that fans loved Jack and we knew there'd be a big response to seeing him return but at the end of the day, we decided we needed to move on," Sage explained.
I think the ending to Borderlands 2 was a pretty definitive end to Jack, at least in the mainline games, and to bring him back for another round kinda felt like it undermined everything the player did in Borderlands 2. So yeah, Jack's gone. Don't expect him to be back.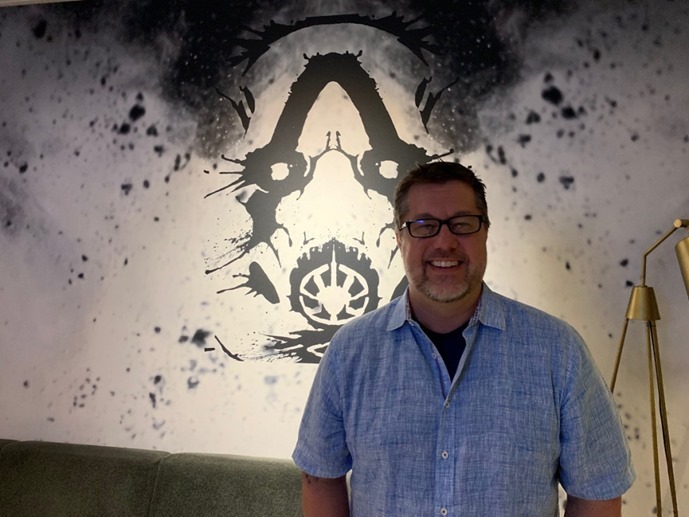 There's a lot of pressure riding on Paul and his team to pull Borderlands 3 off and deliver something that many have been desperate to get their hands on for years. I wondered if it was at all daunting to return to the world of Borderlands, to work in a space so beloved within players' minds. The lore of Borderlands is important to players after all.
"Honestly, it wasn't difficult at all. We all love Borderlands and there wasn't a moment of apprehension from the team when it came to expanding on that lore", said Sage.
The universe of Borderlands is huge, there's stuff we've talked about that you guys don't even know about but it's all up there in our heads. It's this crazy, wonderful world that's always changing and growing. Characters have moved on, they have lives outside of what you saw in the previous games. There's so much to still explore and we're all genuinely excited to show players what we've cooked up for them this time.

Paul Sage is a man that's clearly a fan of fun above all else. He's a champion of giving players the best possible time and putting a smile on everyone's face. "At the end of the day, that was our goal: Fun. We just wanted to make a game that was fun and could be enjoyed by anybody," Sage said.
It's a game where you can laugh together while shooting bad guys with guns you could never imagine. It's pure escapism and I think fans are going to be really pleased to join us on another adventure".
Borderlands 3 releases on Microsoft Windows, PlayStation 4, and Xbox One on 13 September 2019.
Last Updated: August 26, 2019