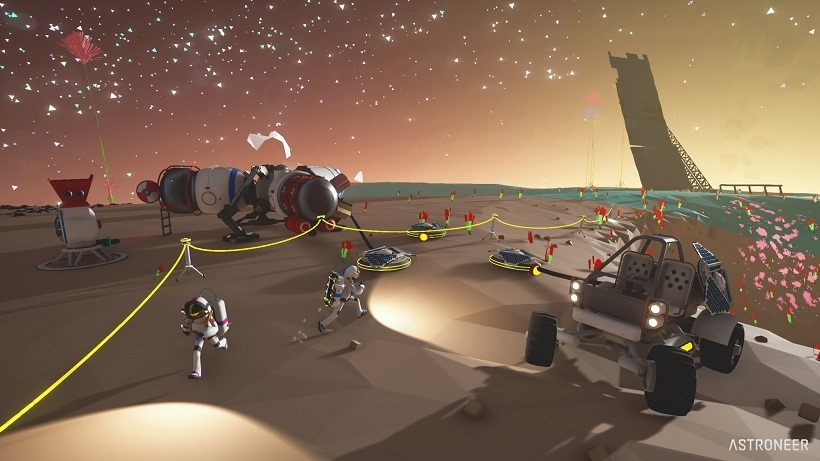 The Astroneer has been bouncing about for just under a year, promising some colourful interplanetary exploration with some delightfully bouncy astronauts. What we haven't been told about is a release date, and yesterday's announcement slightly changed that. While we still don't know when The Astroneer is out, developers System Era Softworks is planning to kick things off in early access in December.
You can check out the announcement below, which include a bunch of new gameplay. That means even bouncier explorers, multiplayer, factory building and colourful voxels as far as the eye can see. It looks simply gorgeous.
Although, it does bring up not too fond memories of No Man's Sky. Another space exploration title that used a lot of the same techniques to make planets malleable in the same why, Hello Games' procedurally generated adventure game infamously failed to live up to expectation in August. In part due to the glaringly missing features – something which the Astroneer doesn't want to replicate I'm sure.
Early Access might be a clever way to prevent that too, as the Astorneer presumably adds many of its features with a healthy helping of player feedback. Games like this are usually great picks for community engaged development, with other titles like Kerbal Space Program taking a long time to exit the program to glowing praise. The Astroneer has a lot of promise, so I'm hoping that this direction is the perfect way to ensure it lives up to its compelling trailers.
We'll know for sure in December, when The Astroneer launches on Xbox One and Steam.
Last Updated: September 22, 2016