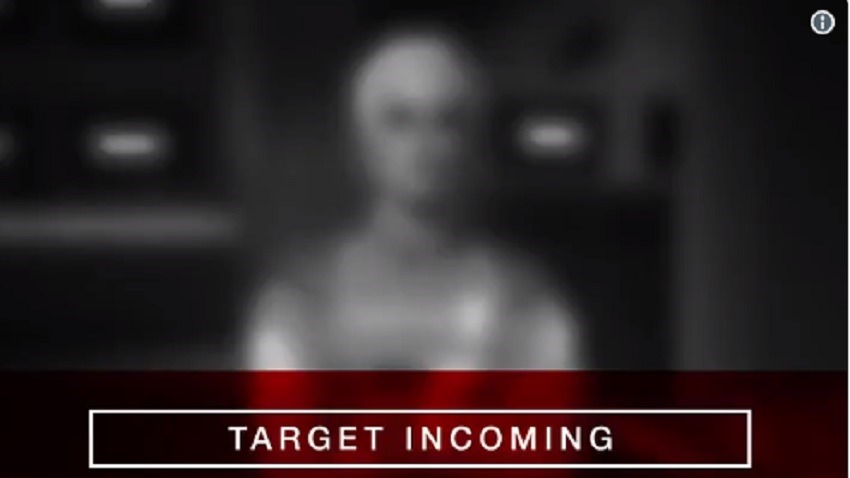 Okay, I'll be honest here: I may have jumped the gun last week with that other Hitman story in which I was heckin' bamboozled by an old screenshot and claimed it to be a first blurry look at season 2 of Hitman. OR, and this is the story I'm sticking with here, I may have simply been ahead of my time because last night saw exactly that teased by developer IO Interactive.
I think. Maybe I shouldn't make such grand proclamations but dammit my thirst for a sandbox that allows me to murder digital citizens within it in increasingly creative and violent ways is real you guys. Here's the blurry teaser from IO Interactive:
Good afternoon, 47. The profiles have been uploaded. Your next target is… pic.twitter.com/0l1Tyu4gho

— HITMAN (@Hitman) June 4, 2018
Oh, what's this? A cryptic tweet from new Hitman publisher daddy Warner Bros. Games teasing something happening on June 7 as well, albeit on a race track? This day just got even better:
Let the countdown begin//72:00:00

Watch the LIVE reveal Thursday, 10:00am: https://t.co/cV6AxRxO06 pic.twitter.com/JCbuRVHVel

— WB Games (@wbgames) June 4, 2018
Calm down Darryn. Deep breaths. Visualise on your happy place that is black, white and red all over: A penguin on a killing spree. Going forward, Hitman's biggest challenge doesn't lie in IO having to prove just how polished their particular vision for Agent 47 is. It's in having to prove that their episodic model is actually a benchmark for how games should be delivered in that format.
I know a lot of you pull your noses at the idea of a game being delivered in segments, but I need to make the case here for why Hitman succeeds at this format. You take a stage, any stage from IO's recent soft reboot and you've got dozens of hours of opportunity to explore those lovely sandboxes. Hitman is built on the idea of noticing small details, taking stock of them and using them to your advantage.
With multiple death scenarios per target available, Hitman is a game for the patient hunter who stalks his prey. So take that idea, multiply it and you've got Hitman's original season which had an absurd shelf-life. All of that content has been collected in the recent Definitive Edition, but ask yourself this: Would you even play all of it?
I like to think that fatigue sets in way too quickly these days, something that Hitman avoided with its episodic launch that kept its fanbase constantly fresh and ready for the next chapter to arrive. That's just me though, the guy who doesn't want to marathon games beyond more than a few hours at a time lately. Anyway, I guess we'll see what IO Interactive has planned, on June 7.
Last Updated: June 5, 2018