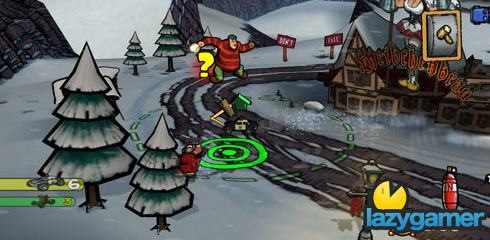 Our outspoken friend David Jaffe has been at it again and has called the PSN's gaming sharing ability
"Utter Horse Sh*t"
If you weren't aware, Game Sharing is exactly what it sounds like and allows you to share a game you purchased with your friends.
In essence it's legal piracy really as the game developer isn't given the option to allow it or not.
On the one hand if I my friend wants to invite me into a multiplayer session of Castle Crashers* and I don't have the game then it would be nice to share it for a while and see if I like the game.
However then allowing me to go and complete the single player campaign under the same shared game seems a little wrong and I can see where David Jaffe is coming from.
Personally I like the idea Sony patented a little while back with a degrading demo, so I can get invited to a game of Castle Crashers which will work perfectly for a few hours and then start degrading unless I pay for the full version.
In that was I could test single player but I won't be able to get the full experience unless I fork over the cash.
Source: IronStarMovement
*David Jaffe didn't create Castle Crashers, he was part of Calling All Cars but I prefer Castle Crashers so I used that in my example instead.
Last Updated: April 19, 2010