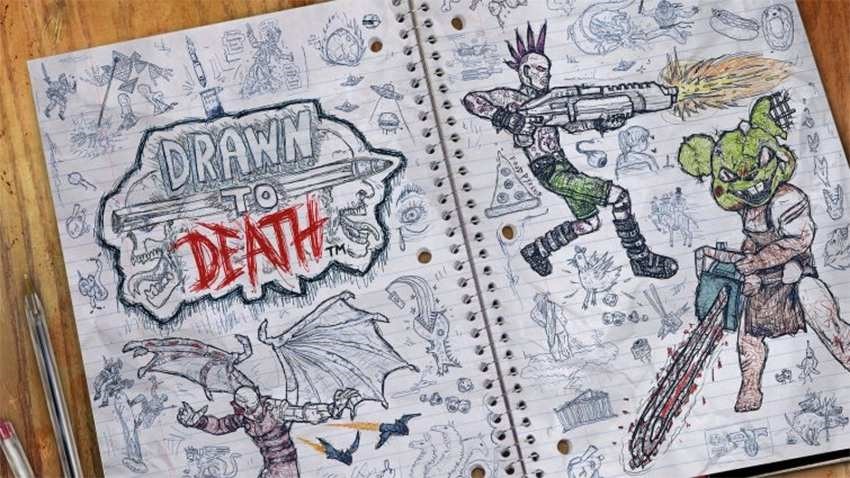 God of War and Twisted Metal designer David Jaffe's last game was not the hit anyone had hoped. Though it had a unique and interest art style, Drawn to Death was a flop both critically and with consumers.
An attempt to get people back to playing arena-styled shooters, the game bills itself as a "chaotic, third-person death match shooter played out on the lined pages of a teenager's notebook." While it's a neat idea, in execution it just wasn't really all that fun to play. Much of that, for me anyway, had to do with just how juvenile it was. While that was obviously the point, I found it hard it enjoy – and I wasn't alone.
"Though there is plenty to like in the art style and core level design, there are many other key elements like merely passable controls and unfulfilling combat that drive home its lack of polish and balance," said PlayStation Lifestyle, echoing my own sentiments. "On paper, enthusiastically diving into a sophomoric world of teenage angst seems like an fun concept. However, it doesn't take long to realize that there's a damn good reason why most people grow up. Maybe Drawn to Death should do the same"
And now, the studio has faces some crippling layoffs. Drawn to Death's poor performance has been compounded by the their next game being cancelled, and most of the staff have been let go.
Wanted y'all2hear it from me before anyone else:we've had a project canceled and have been forced2lay off the vast majority of the Bartlet Jones staff gaming division. More news2come but for now, that's what's up.Heart's breaking4the amazingly talented crew that's out of work :(.

— David Jaffe (@davidscottjaffe) January 23, 2018
It's an unfortunate – but I suppose, understandable – situation.
Last Updated: January 24, 2018