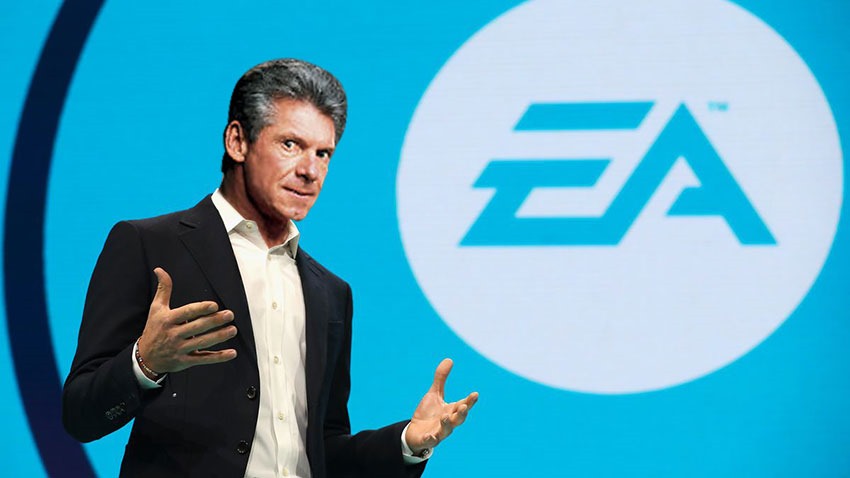 If there are two things that are non-existent in the video game industry, it's AAA games without microtransactions and job security. A few months back, Activision made all the headlines for all the wrong reasons when that company decided to shed some weight and fire hundreds of employees. A move that didn't exactly help the company because who could have seen this having a negative impact on their business?
EA is also hopping on that rickety bandwagon, as they've announced that 350 people from their marketing, publishing and operations teams are expected to get the axe in the coming days as the company looks to restructure itself to meet new challenges in publishing video games. "Today we took some important steps as a company to address our challenges and prepare for the opportunities ahead. As we look across a changing world around us, it's clear that we must change with it," EA CEO Andrew Wilson said in a brief blog post that was filled with all manner of carefully curated PR talk.
We're making deliberate moves to better deliver on our commitments, refine our organization and meet the needs of our players.  As part of this, we have made changes to our marketing and publishing organization, our operations teams, and we are ramping down our current presence in Japan and Russia as we focus on different ways to serve our players in those markets. 

In addition to organizational changes, we are deeply focused on increasing quality in our games and services.  Great games will continue to be at the core of everything we do, and we are thinking differently about how to amaze and inspire our players.  

This is a difficult day.  The changes we're making today will impact about 350 roles in our 9,000-person company.  These are important but very hard decisions, and we do not take them lightly. We are friends and colleagues at EA, we appreciate and value everyone's contributions, and we are doing everything we can to ensure we are looking after our people to help them through this period to find their next opportunity. This is our top priority.
It's not exactly a good time to be working in the video games industry. With the aforementioned Activision layoffs, Telltale Games also folded in on itself and took numerous employees with it last year. A turbulent landscape within the American gaming industry has also resulted in more calls for worker to join forces and form a union of sorts, with many believing that Game Workers Unite may be the one group that finally manages to gain legal recognition in the US of A.
With numerous tales of overworked employees, crunch time and sudden dismissals, a properly organised labour union for video game developers is long overdue.
Last Updated: March 27, 2019