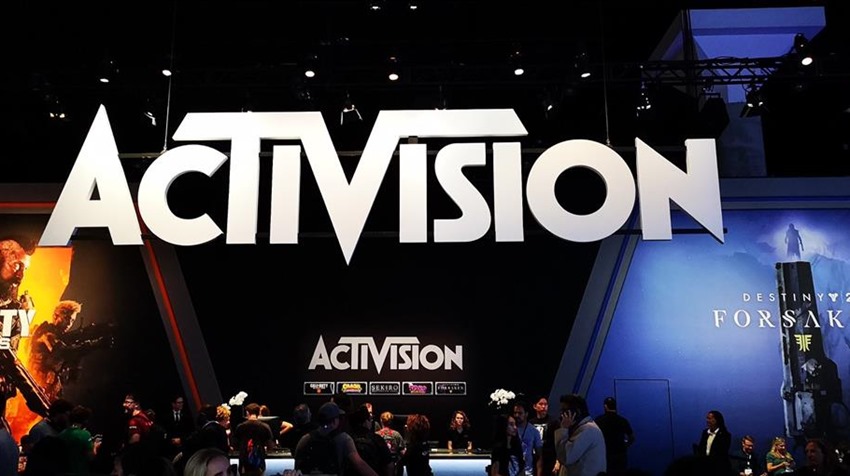 It's a rumour no longer, as Activision Blizzard has officially begun laying off workers. In an earnings call held yesterday, Activision Blizzard announced that 8% of its workforce would be facing termination, a number that works out to around nearly 800 jobs being lost from an initial employment capacity of 9600 from across Activision, Blizzard and King.
While Activision Blizzard had achieved positive results in 2018, CEO Bobby Kotick told investors that the cuts would be felt in non-game development departments while also paving the way for development studios under their banner such as Call of Duty and Diablo, to add to their roster. "Over the last few years, many of our non-development teams expanded to support various needs," Blizzard president J. Allen Brack said in a note to staff that Kotaku got their hands on.
Currently staffing levels on some teams are out of proportion with our current release slate. This means we need to scale down some areas of our organization. I'm sorry to share that we will be parting ways with some of our colleagues in the U.S. today. In our regional offices, we anticipate similar evaluations, subject to local requirements.
The note claims that a "comprehensive severance package" will be handed out to employees, offering career coaching, help finding new work and health benefits. Employees from Blizzard who are being pink-slipped, will apparently still receive their annual bonus that the StarCraft house promises twice a year based on how well the publisher and developer performs. Seeing is believing however, and with there being so many nightmare stories of how the American workplace can promise one thing and fail to deliver, so here's hoping that the promise isn't empty.
"While our financial results for 2018 were the best in our history, we didn't realize our full potential," Activision CEO Bobby Kotick said in a press release.
To help us reach our full potential, we have made a number of important leadership changes. These changes should enable us to achieve the many opportunities our industry affords us, especially with our powerful owned franchises, our strong commercial capabilities, our direct digital connections to hundreds of millions of players, and our extraordinarily talented employees.
As for Activision Blizzard going forward? It's going to be a lean couple of years. The Activision side of the partnership no longer has Destiny, with 2018 only offering a remaster of Crash Team Racing and the usual Call of Duty experience. Meanwhile, Blizzard feels like a company that is stagnating. Overwatch may be reliable, World of WarCraft has a niche audience of regulars and StarCraft 2 hasn't changed in years.
There's enough coin in the coffers to keep Activision Blizzard afloat for quite a while, but the mega-publisher is going to need more than just games to help it remain relevant. It's going to need to readjust its lofty and unrealistic expectations that have painted the company in a bad light, as the current mindset of treating its consumers as endless cash cows might not work out too well in the long run.
Last Updated: February 13, 2019