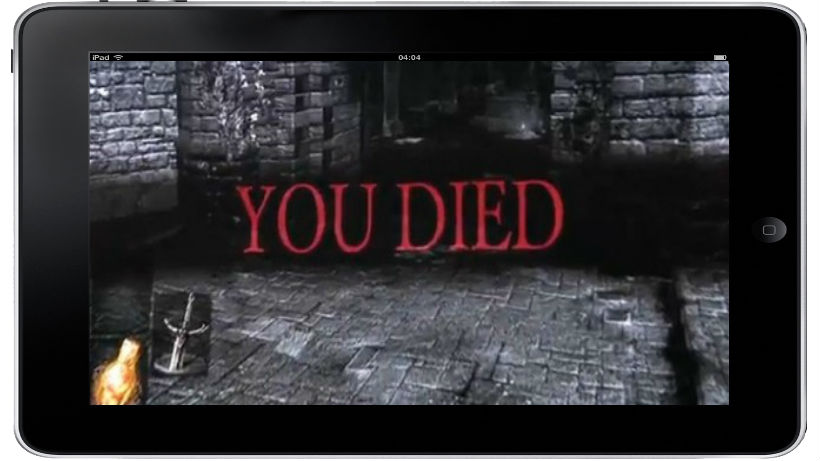 Just when I thought I'd seen it all, it looks like mobile gaming might be expanding in a new and weird way. Then again, it might not be a mobile game at all. In fact, everything you're about to read is pure conjecture based on some trademark applications. But that's all we need to speculate and rage, right?
Bandai Namco, the publisher of Dark Souls, has trademarked a few new games: Burning Blood, Thousand Storm and Slashy Souls. We know nothing more than that they have these names, and are classified as video games. So what on earth is Slashy Souls?
I'm convinced it's a new mobile game. It certainly sounds like one. Imagine a match 3 game where you die if you aren't slow enough. Or what about a mobile exploration game where things jump out of the walls to kill you? Or maybe it will just chew up your mobile memory as you, eventually stuttering and becoming more difficult as you progress.
Really though, I think a mobile game for Dark Souls could be interesting. It wouldn't be as difficult as the core franchise of games, but it could help players become acquainted with the lore and the various enemies. In fact, it could be a fun strategy game if you could place the various baddies around Drangleic to try and kill adventurers. That would be such an addictive game, one that would let me explore my sadistic game design tendencies. I think it needs to happen. Slashy Souls, please be everything I want you to be, and more.
Last Updated: September 9, 2015