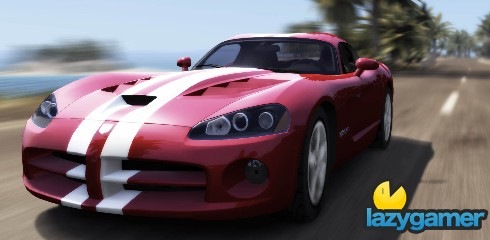 The Forza franchise has been the defining racing simulator so far in this generation but as good as it may be there are some major things missing.
While it's driving physics may be top notch it misses out on awesome scenery, weather, night racing, open world freedom, boobs…
Thankfully TDU2 has decided to step up to the plate and solve all these problems and more.
In Test Drive Unlimited 2 not only are you going to be given free reign over huge open world areas but you are also going to be able to completely customise your avatar (male or female) and actually get out of your car and interact with those around you.
You are also going to be able to purchase in game items that far exceed anything any racing game has allowed you to buy before, things like yachts for example… I have no idea what you are going to do with a yacht but you can buy one and then park your car on it.
According to the latest press reports TDU2 is also a full online/offline game with seamless integration that will allow you (when online) to get out of your car and interact with other online players around you. With new challenges, content and gameplay being added seamlessly all the time.
It sounds like a huge undertaking and I do hope they pull it off as it sounds like it could be truly awesome…
You're still wondering about the boobs aren't you? Check the trailer out below to see how much customisation you have over the avatars.
TDU2 will arrive on the Xbox 360, PS3 and PC in the Spring… beating another car game to the punch.
Last Updated: May 12, 2010