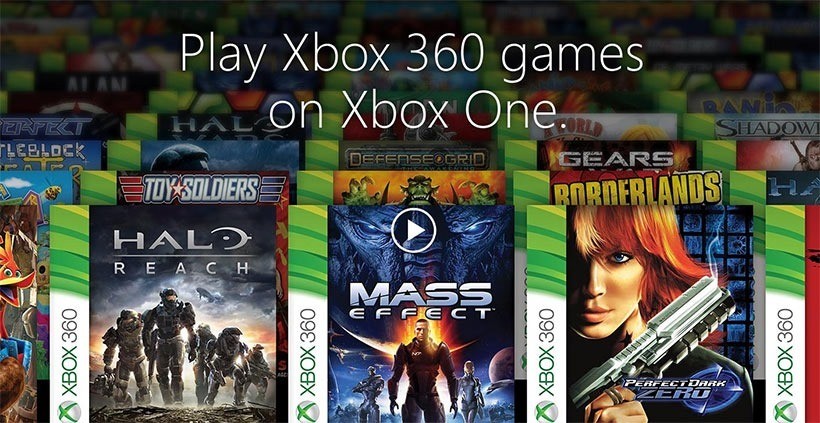 Yesterday, the Xbox One was updated to include backwards compatibility – and it, well, it just works. It's almost magical, really. While I've not tried a disc-based game yet, the games from my digital library have been downloaded the old Bone, and they run perfectly. Xbox One gamers can even go toe-to-toe against Xbox 360 owners in multiplayer games that have BC support, as well as take easy-peasy screenshots and the like.
It's made playing some, games from the last generation a breeze, and I may even give the excellent Shadow Complex another go. Will Backwards Compatibility slow down the tide of recent remasters and re-releases though? Should it?
A few industry analysts spoke to Examiner.com about the feature, and how much effect they believe it will have on the deluge of remasters and remakes.
"The real answer depends on what you do with the remastering. It's not a simple yes or no. If you're just going to remaster Xbox 360 games and call it a collector's edition and it's just the same game, yes I would argue it kills that kind of remastering. However, if you're actually creating something that is a better experience for the user, then I think remastering is a viable business. It depends on what you do with it is the answer," Strategy Analytics' Michael Goodman said.
And that's hard to argue with. The recent remake of Gears of War, as the Ultimate Edition on the Xbox One, and the frankly astounding Rare Replay are some of the most high-effort re-releases I've had the privilege of playing – but it's countered by some truly terrible ones, like the Prototype collection, which barely increases resolution or frame rate.
"I don't think backwards compatibility will kill re-mastered games as re-masters are partly about playing older games, but they are also about playing older games in a higher definition or sometimes with enhanced gameplay features. For example, sales of Halo CE: Anniversary edition were positive despite the fact that you could play the original Halo CE on the 360 through backwards compatibility," NPD's Analyst Liam Callahan said.
It seems that analysts believe that backwards compatibility is more of a value proposition, a marketing and PR move more than anything else.
"One of the big things I took away from the update Microsoft is doing, whether it's UI or Backwards Compatibility, is they are trying to improve the value proposition of the Xbox One without having to lower the price point. Backwards Compatibility is a big step in that direction. There are still more people who haven't bought an Xbox One or PS4 but plan to do so, than have bought one. We still have a long way to go in terms of the sales cycle in this generation of video game consoles.

"Adding Backwards Compatibility with no cost to consumers will be perceived as a significant value add to prospective buyers, even if they wind up never using it. There is a large number of people out there who have libraries of 360 titles, Backwards Compatibility makes the Xbox One more attractive to them. Some people may think that 'hey I can buy a console, but now I don't have to go out and buy a ton of Xbox One games right away'. It changes how, at least some consumers, are going to evaluate the respective consoles," Goodman said.
And that's something I agree with. While backwards compatibility is nice to have, I don't really see myself using it very much – and I don't think very many consumers will either, beyond using it as a novelty. But as a value proposition? As a carrot to entice new buyers? It's worth its weight in digital gold.
Last Updated: November 13, 2015