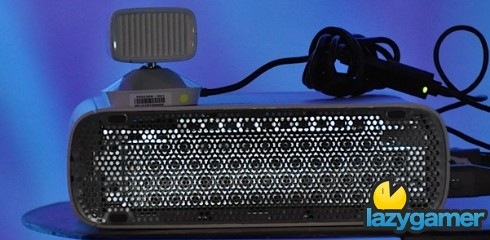 Engadget was attending something by the name of D8 where they were given a public demonstration Microsoft's upcoming Project Natal. While they weren't allowed to touch or inspect the device no one seemed to care that they were taking pictures.
There is a sticker on the back saying it's a 'Development Sample' but by all counts this could be exactly what we receive when we buy one in November this year.
and well.. it's huge isn't it?
Also what's this tilting thing about?
Source: Engadget
Last Updated: June 3, 2010