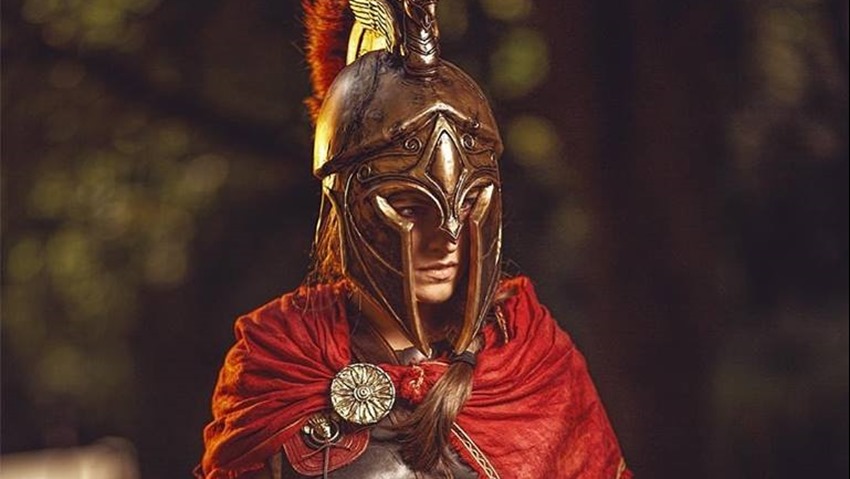 There's cosplay, and then there's cosplay. While anyone and everyone can and should cosplay when the fancy strikes them, there's something to be said for those fans who manage to take the craft to a whole new level. Take the photos below for example. Those aren't fancy renders straight outta Assassin's Creed Odyssey.
Those are actual people below, expertly captured and photographed in a situation that combined ideal lighting, costume work and poses to create a series of images that had me doubting my own eyes. The cosplayer below? None other than Skunk from Skunk and Weasel, who donned Kassandra's signature leather armour for some insanely accurate photos (Thanks PC Gamer!):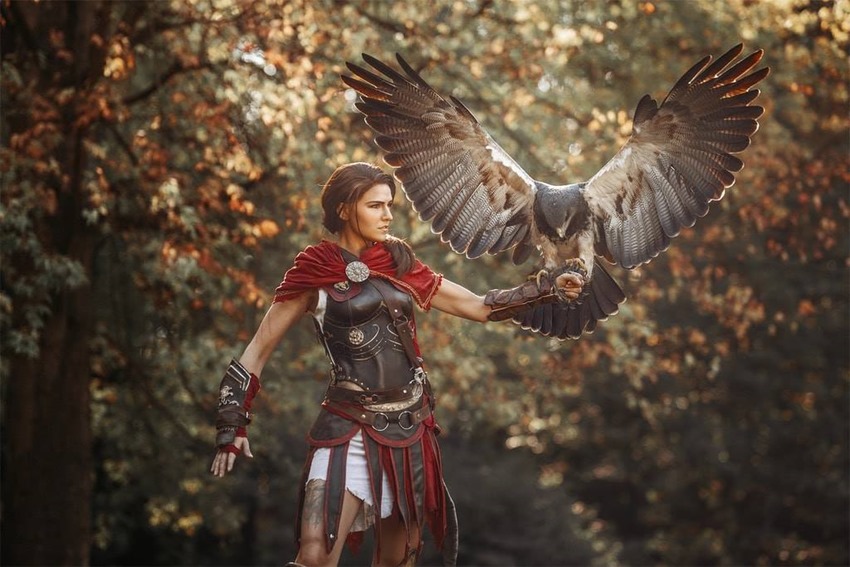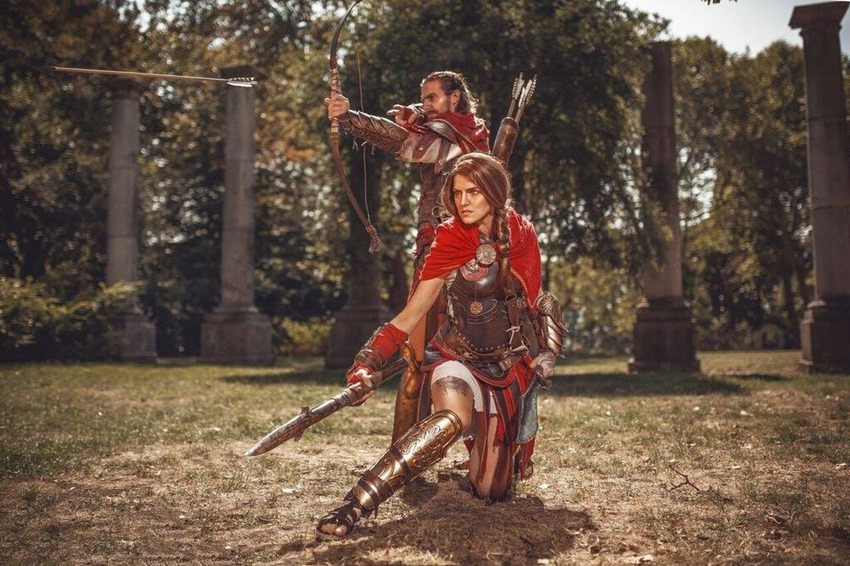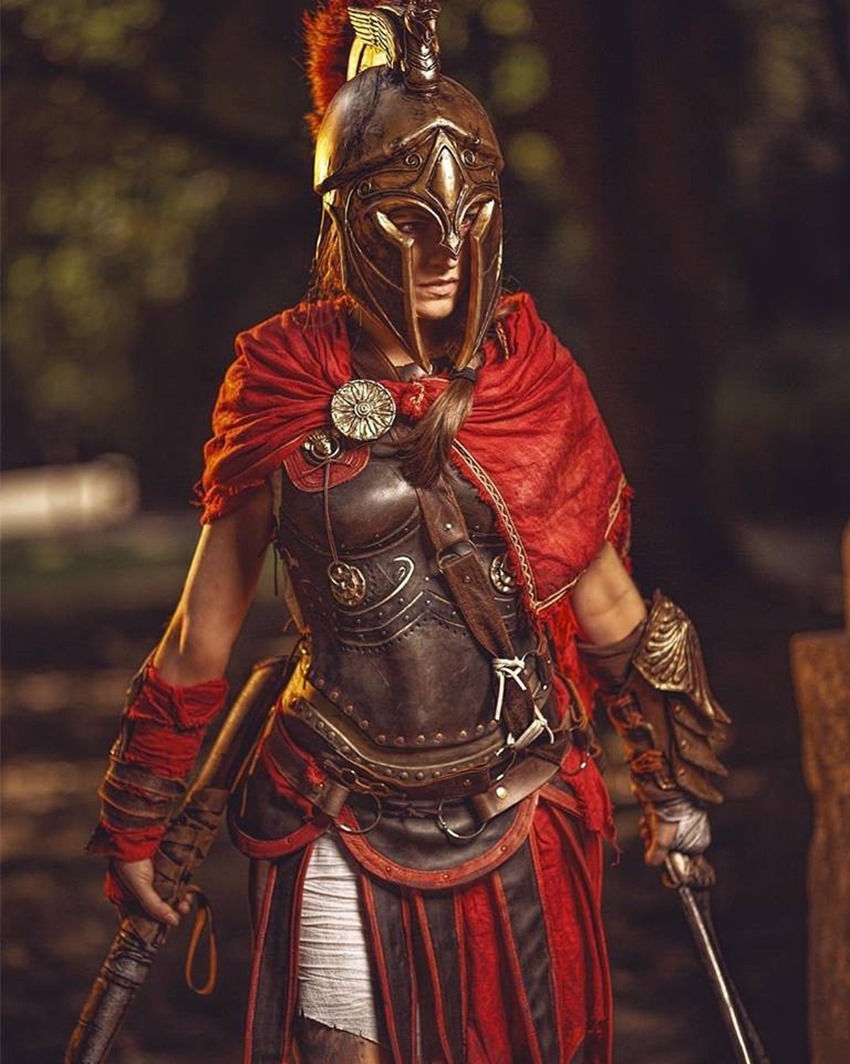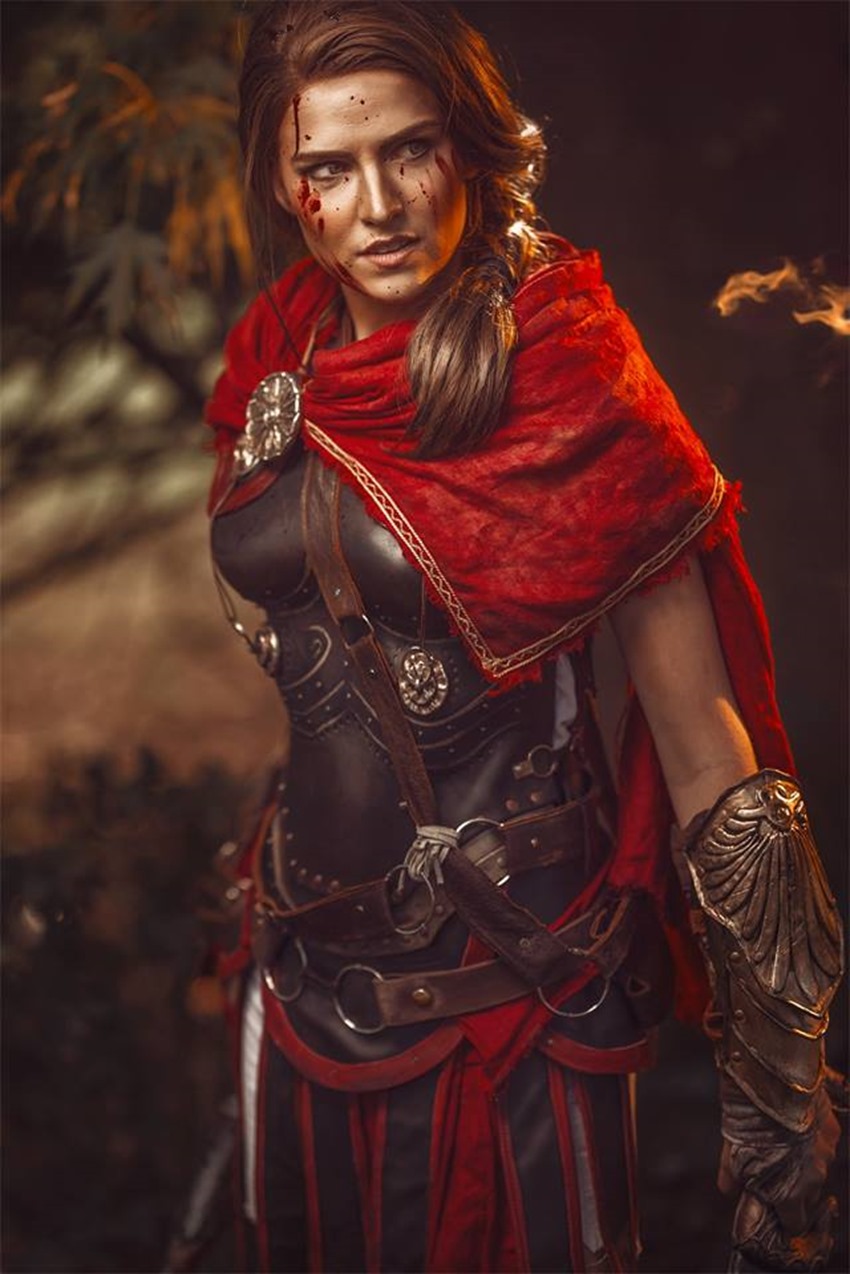 According to Skunk, construction on the costumes took an insane amount of time and effort:
The whole costumes took us two full months/ca. 250 hours to finish.
That's not exactly unusual, but the end result is nothing short of impressive. Damn impressive. Ultra mega awesome cosmic alpha omega hyper edition game of the year impressive even. Of course, a great costume wouldn't shone without a pair of seasoned eyes behind the lens, who in the case of this photoshoot was professional photographer eosAndy. Joining Skunk to complete the pictures taken, was RBF-productions-NL as Alexios.
For more of Skunk and Weasel's brilliant cosplay, go give their Facebook page a visit and a like. And now the bar has been raised. Good lord, I better start putting some actual effort into my upcoming Human Torch costume, which consists of some oily rags and a Zippo lighter. It's going to be lit, fam.
Last Updated: October 24, 2018