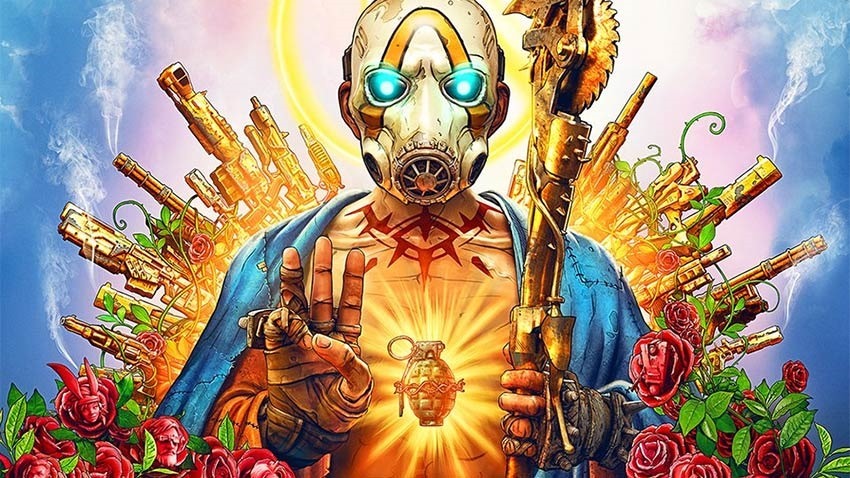 I'm not particularly bothered by Borderlands 3's Epic Store exclusivity, but that's because I don't actually use any of Steam's features. I don't maintain a friends list, I don't use its curation or reviews, I don't care about its achievements or trading cards. I use Steam entirely as the DRM check that happens when I launch my games from the start menu, so for me, it doesn't matter what software runs in the middle. I'd also planned to play the game on console, so it's all moot.
That all may change, as it's incredibly likely that Borderlands 3 will have cross-platform support. At least, it looks like it will have that support between PC and Xbox One. The mere consideration it might have the feature came from Gearbox's Randy Pitchford, who – responding to initial complaints about the Epic Store exclusivity – said that a small period of around 6 months would be fine for exclusivity. That's exactly how long the game will be exclusive to Epic's Store. In the same twitter breath, Pitchford said a bit of stuff about cross-platform play.
"For what it's worth, 2K's decisions aside, myself and the team at Gearbox have a very keen interest in cross-platform play. We believe multi-platform support is a pre-requisite and Epic's leadership with cross platform support is helpful to our interests there."
A bit of information on the game's information page on Xbox.com has suggested that cross-platform play is coming. In the list of the game's features, along with information like local and online co-op, there was a note for "Cross-Platform Co-Op."

That sort of information doesn't seem like a mistake. The PlayStation listing for the game, however, mentioned only local and online co-op. It could be that the feature will only work between PC and Xbox One on account of Sony still being silly when it comes to cross-platform, or it's possible that there's be PS4-PC cross play as well. In an ideal world, it'd allow for cross play between all three platforms.
If this ends up being true, I will be delighted – and I'll happily pick the game up for PC and console, just so that I don't have to play through it with my wife in splitscreen.
Last Updated: April 4, 2019