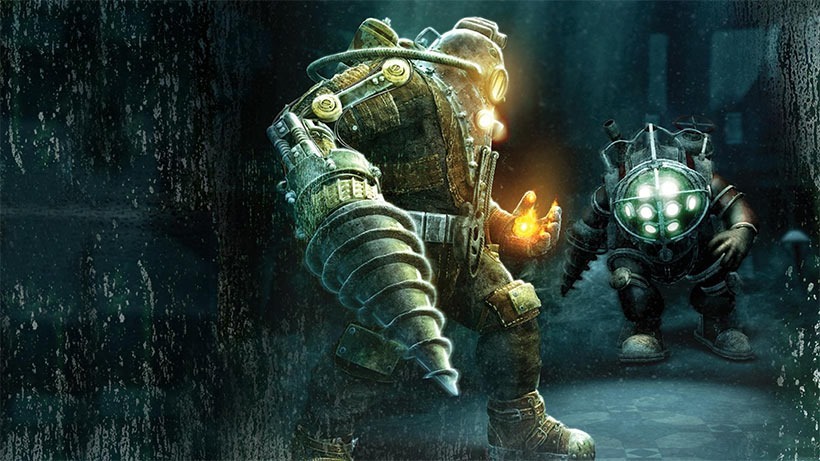 Local online retailer Raru has become a site many international gamers love to watch – and it has little to do with their pricing or selection of products. Instead, they're becoming increasingly quick on the trigger, revealing products that have yet to be announced. They've previously leaked the existence of the Splatoon Amiibo, later following that up with a leak of Mewtwo, Greninja and Jigglypuff ones.
They've now leaked the impending release of The BioShock Collection for the new consoles. Spotted over the weekend, the now-removed listing suggests we'll soon be seeing the original BioShock games rejiggered for the new consoles.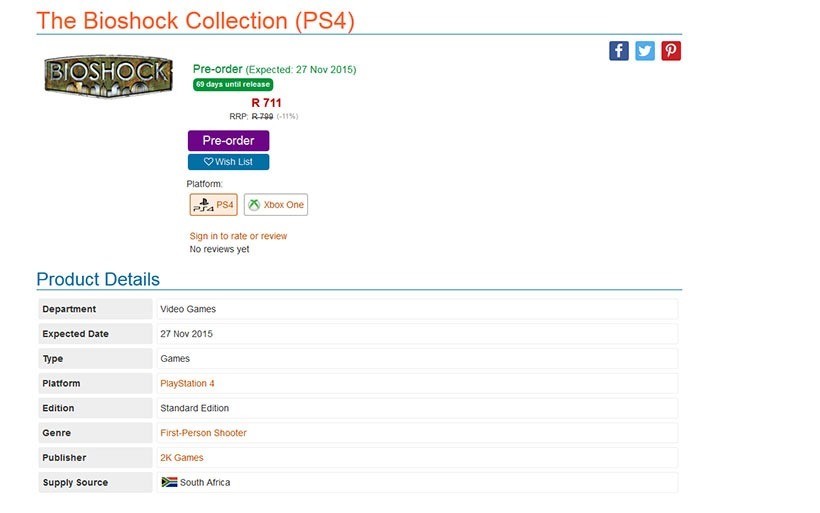 On the surface, it seems to be a packaged collection as opposed to a remaster or remake, so don't expect anything more than 1080p resolutions and perhaps, gods willing, 60fps framerates should this materialise. There's also no word on which games it contains. The collection, at the very least, will feature the underwater adventures in the submarine dystopian city of Rapture; the excellent BioShock 1 and its mechanically better, but less exciting sequel BioShock 2. It wouldn't be much of collection if it failed to include those games' DLC, so should give players the excellent Minerva's Den, which distilled the entire BioShock experience in to one playable chapter.
It's also quite likely that it'll feature the most recent one, the somewhat divisive BioShock Infinite. While I thought Infinite was a good game, I also found its focus on pure combat a little dull, and saw its ending a mile off, making it have less impact on me than it did many others.
On the one hand, I've had had enough of remakes, remasters and rereleases, but on the other, a BioShock collection would be a nice one to have. On my 3rd, mutant freak hand though, I've probably got enough to play and, with their narratives a big part of what makes playing them a driving factor, I just don't see me giving them another playthrough.
Last Updated: September 21, 2015