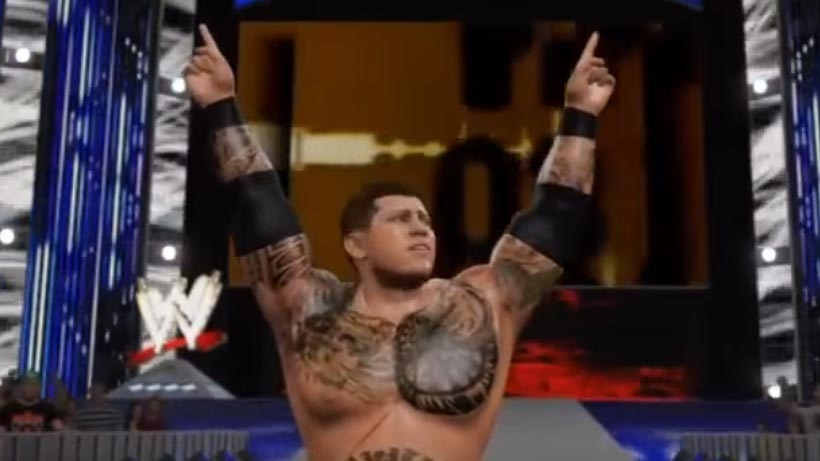 If there's one thing that WWE games have always nailed, it was the ability to create a custom superstar. Even though the early WWE games featured superstars that looked like Minecraft characters back in the day, it was a feature that helped sell the franchise year after year.
It's also a feature that led to the creation of such memorable superstars such as Bad News Bonthuys, Stone Cold Steve Autism and numerous versions of my high school teachers as I fantasised about dropping them through a wooden table.
Good times man, good times.
Last year's creation suite in WWE 2K15 had plenty of new tools and toys to plays with if you were patient enough. If you were looking to create a superstar without a Y chromosome however, you were pretty much out of luck. This year however, Divas are back in action:
Beyond the dude and dudette and creations, expect more Create-a-Championship, Create-an-Arena, Create-an-Entrance and Create-a-Show options.
Naturally, I'll be using this year's iteration to create the Lazygamer Wrasslin' Championship, which will feature Bad News Bonthuys as the villainous head of that daring new league, an unscrupulous promoter who enjoys telling folks about a change in their information fortune and smashing cans of Pepsi together when raising hell in the ring.
I'm already in negotiations to bring Brock Lesnar to my stable, or his much cheaper non-union counterpart BUUUUUUURRRROOOOOOOOOOOCCCCCCCKKKKKKK LEEEEEEEEZZZZZNAAAAAAARRRR instead. Also, the main event will be the Porra Slammer, in which the use of Sandy and Matty as weapons in the ring is completely legal until I change my mind.
My god King…my gawd.
Last Updated: October 15, 2015