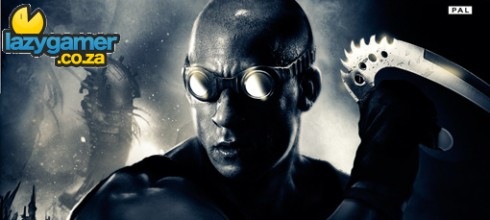 Megarom has brought their A game today and has offered up a copy of the Chronicles of Riddick to one lucky Lazygamer reader.
In honour of Vin Diesel, to win this prize all you need to do is send in your cheesiest one liner that you can imagine. It doesn't have to be a Vin Diesel one liner or be related to gaming, just something unmistakably cheesy.
Such as
"I'll be back"

"Hasta la Vista, baby"

"Your ego is writing checks your body can't cash"

"You can't handle the truth"
Send your entries to comps@lazygamer.co.za, entries close end of day next Friday.
Last Updated: April 30, 2009