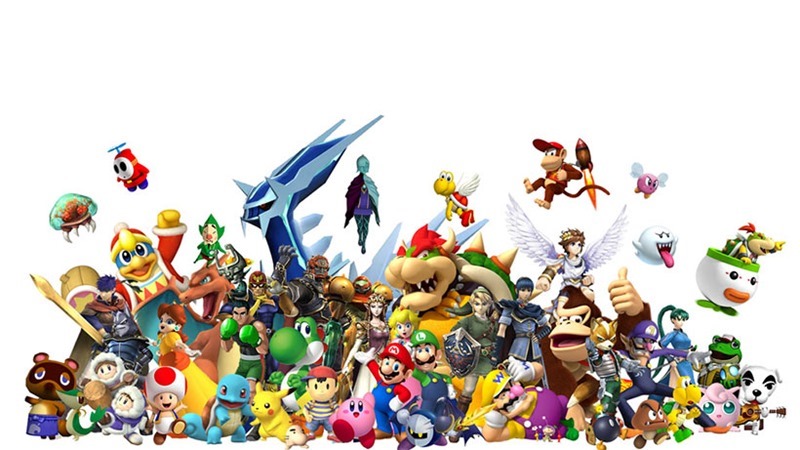 In a month and a half, Nintendo's latest bit of hardware will be released in to the world. This month's great big reveal event left me slightly less excited for the system than I was before it aired. Don't get me wrong – I'm not worried about the technology behind it, or the power of the thing when compared to the current generation of consoles I think the Switch is more than capably powered for what it is, and the sorts of games I'm hoping to play on it.
The problem is the stark lack of games right now, coupled with the mounting costs getting the most out of the system will incur. At $299 (No South African pricing available just yet), the Switch is a little pricier than anyone had hoped for. Its peripherals, like the JoyCon controllers and the superfluous grips and accessories aren't exactly cheap either.
Despite that, the system has sold out of its pre-order allotments just about everywhere where they were available. Is that enough to guarantee success? Industry analyst Pachter doesn't really think so – and for a change, I agree with him.
"Priced at $300, Switch is not a more affordable alternative to the PS4 and Xbox One. Initial pricing is likely to be problematic given an underwhelming slate at launch and the fact that the PS4 and Xbox One are consistently discounted at retail below their starting prices of $300 with a free software pack-in," says Pachter (via Videogamer).

"While Nintendo clearly relies upon the unique gameplay offered by the new device, it will need to convince a large audience that its newest device is more substance than gimmick in order to drive better long-term adoption than the Wii U saw."
Convincing a large audience is far easier in territories like The US, UK and Japan that have a strong Nintendo legacy. Here in South Africa, the NES was only officially towards the end of its life. Until then, most of the NES' library was available thanks to pirated cartridges. The original Gameboy had wide national distribution – but distribution of Nintendo hardware and software was spotty at best after that. The introduction of the DS and the Wii changed that somewhat – but not enough to build up the strong, rabid brand legacy that other territories command.
Instead, its success is going to come down to games – particularly the third-party variety. That's true for the rest of the world too, says Pachter.
"Sales beyond the first year will be affected by third party software support; the underpowered Switch is unlikely to attract much," he explained. "A solid first party release slate is promising, but limited third party support will likely limit hardware demand later in the year. Zelda , Mario, and Splatoon titles are expected in 2017, but only a handful of new games are expected at launch. The cost of accessories is surprisingly high, and Western third party support appears limited to ports of Xbox 360 and PS3 games. We think that hardware sales will be limited without substantially greater third party support.

"Should Switch start slowly, we expect third-party publisher support to begin to wane as it did with the Wii U previously. Among the notable games, EA announced that FIFA 17 will be launching later this year, and Bethesda Softworks' The Elder Scrolls V: Skyrim will be available at some point. We expect many publishers to take a wait-and-see approach in terms of their financial commitment beyond the first one or two games, especially if porting costs are high."
He expects the Switch to sell a million units by the end of the financial year (31 March) – half of the allotment Nintendo says it'll have available for launch. The next financial year will see a further five million units sold, he estimates.
I remain cautiously optimistic about the Switch. I know that Breath of the Wild will be an incredible game, and that Super Mario Odyssey will be worth owning the system for. That's not really enough to convince me to get one as soon as it's available – and I don't think I'm alone.
Last Updated: January 18, 2017