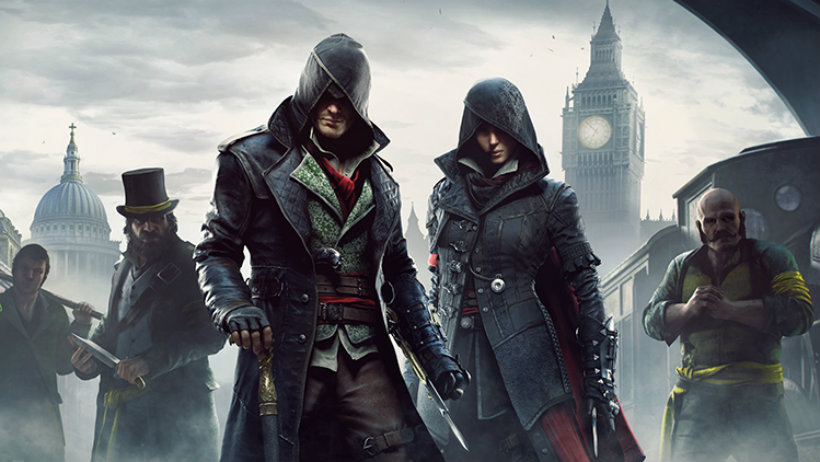 I might be one of very few people who is amped for the new Assassin's Creed this year. Yes, I know Unity was a mess last year, but Rogue told an interesting story. I can't imagine Ubisoft will completely destroy the franchise, so they must be doing everything possible to make this installment something really great again. At least multiplayer is totally gone now – that's a huge plus in my book. But some of the rhetoric is sounding far too familiar.
Yes, I know Assassin's Creed games just keep getting bigger, with better and more realistic crowds and buildings. So yes, I understand that the games require more power and that's why things should be improving as the franchise moves to PS4/Xbox One and obviously PC. Except the first totally new generation Assassin's Creed game was a flop on new consoles and broken on PC as well. Still, here's the latest "we needed the new power to make this game" quote from creative director on Assassin's Creed Syndicate, Marc-Alexis Côté, thanks to Official PlayStation Magazine.
We had to wait for the technology to catch up. It's like we really wanted to build what I call 'modern London', which is actually Victorian London and the Industrial Revolution. I feel like the technology was not there to build a pretty city. All the carriages, all the people, those taller buildings, the wider streets; they take a lot of computing power, and we're there now.
You know what I'm keen to do? I want to jump on board a train and use that for fast travel around the city. Now that sounds like fun. But really, the computing power thing just feel like the same old tech speak that they haul out every year for the new Assassin's Creed game. Sure, you couldn't make this one without the increased power, but stop telling us about the power and the processing and just make a rad game that works on day one.
Last Updated: September 14, 2015